COVID-19 Updates and Information From Columbia Psychiatry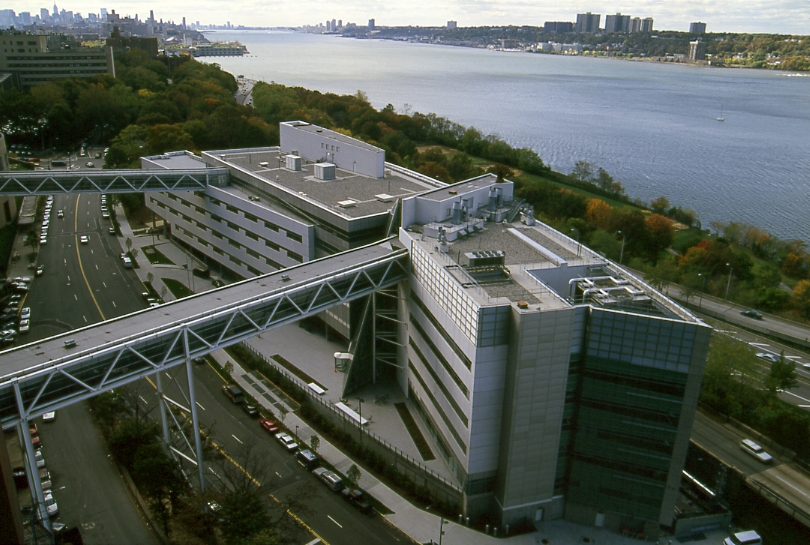 Updates on policies for the ongoing care of patients and research participants.
Links to support and resources for coping with specific situations during the COVID-19 pandemic.
"Uncertainty and unreliability — not having the security of knowing what happens yet — has been traumatizing at a core level, from the very beginning," said Maureen O'Reilly-Landy, PhD.
Chaplains "help patients and families to find meaning, purpose and hope when confronting death, and frequently mediate conflicts between patients and the medical staff," writes Robert Klitzman, MD.
"My advice is to go back, but do it slowly, cautiously and with great understanding of the fears people are experiencing," Yuval Neria, PhD said.
"We've known for a long time that there's a link between viral infections and mental health," said Maura Boldrini, MD. 
"In the months ahead, many people will face complex decisions with no easy answers," writes Robert Klitzman, MD.
Robert Klitzman, MD recommends that researchers proceed carefully and check with institutional-review-board officials before conducting studies based on campus work.
Asking someone about their vaccination status can feel invasive, but Philip Muskin, MD emphasizes that it's information that you may need to make your own risk assessments.
The Columbia Gender Identity Program offers gender-affirming services to LGBTQ+ children and their families, including individual therapy, family therapy, and group therapy.
"Although it has isolated in us in ways we never could have imagined, the COVID pandemic has also reminded us of our essential interconnectedness," writes Deborah L. Cabaniss, MD.
House COVID relief package inclusion of behavioral health funding and introduction of Re-entry bill in Senate and House.
"These acts can help you feel more connected with others which helps strengthen a sense of belonging and can directly influence loneliness and improve relationships," says Diana Samuel, MD.
"Funding a school mental health curriculum will pay enormous dividends well into the future, dwarfing the initial investment required," writes Kelly Posner, PhD. 
"In the first month and a half after COVID diagnosis, patients with schizophrenia as compared to patients without psychiatric disorders were roughly two-and-a-half times more likely to die," said Mark Olfson, MD, MPH. "An increased mortality risk was not found for patients with mood or anxiety, two common less severe conditions."
"Hospitals across the country can help their caregivers function in a time of coronavirus by offering them a buddy system of private peer support and unfiltered truth-telling," writes Lloyd I. Sederer, MD.
If you have not been following public health protocols, Jeffrey Cohen, PsyD says, your guilt is "doing its job" by reminding you not to put yourself or your community at risk. "It might sound strange, but if you had no guilt—then you might likely continue to put yourself at risk for contracting COVID-19," he says. "So if you are putting yourself at risk, your guilt is a helpful signal to stop reckless behavior."
"We know that this pandemic has produced monstrous stress and heartache in our health-care professionals, especially front-line doctors, nurses, and technicians, even if they try to mask it," writes Lloyd I. Sederer, MD.
"In recent years, mindfulness—and yoga—have become popular ways to help people manage stress and improve overall well-being," writes Brian A. Fallon, MD, MPH.
"We're prolonging the agony of this national nightmare by fighting amongst ourselves about how we should deal with it," writes Dr. Jeffrey Lieberman, MD.
Jeffrey Lieberman, MD discusses the pandemic's mental health impact on adolescents, and their parents, and offers actionable tips and advice for managing stress during this challenging time.
"The beliefs that underlie vaccine hesitancy may seem counter-intuitive, but they are prevalent and constitute a danger to that individual's health and to that of others," writes Davangere P. Devanand, MBBS, MD.
Anne Marie Albano, PhD, ABPP, who specializes in treating children, adolescents, and young adults, has seen an increase in the number of college-age students seeking therapy since the spring.
Due to the pandemic LGBTQ youth may be quarantining with rejecting family-members and losing contact with supportive social networks.
Rejecting reality does not change it. Jeffrey Cohen, PsyD explains how radical acceptance can help in the era of COVID-19.
Hospitals try to come up with ethical triage frameworks, but Robert Klitzman, MD said there are often workarounds for V.I.P.s.
Lack of contact and comfort from other people can slow the process of acceptance of the reality and meaning of a loss, and keep the intensity of grief "profound and at center stage," Katherine Shear, MD said.
"Our guidance emphasizes the importance of building resilience in families. We should instead focus on "what's strong" and consistently build those factors," said Evelyn Berger-Jenkins, MD, MPH.
The key to enforcing mask laws, noted Robert Klitzman, MD is to punish not people but the owners of buildings that ignore restrictions; Quebec, he noted, fines stores $4,500 if customers are unmasked.
Jeffrey Cohen, PsyD says that the impact of the pandemic on queer people depends on who surrounds them—both physically and virtually.
"The COVID-19 pandemic will be accompanied by a wave of mental health consequences for children, adolescents, and families," said Jeremy Veenstra-VanderWeele, MD.
"During this time of unprecedented isolation and separation, our pandemic dreams connect us to one another and to this terrifying moment in global history," writes Deborah L. Cabaniss, MD.
"I think definitely more people are more anxious and depressed, but is it more illness? Is there an uptick in actual disorders? I don't know," says Philip Muskin, MD. 
"People across political divides believe that leaders from the opposite side pose a significant threat to their way of life and the well-being of the country as a whole," says Jeffrey Cohen, PsyD.
"V.I.P. syndrome occurs when a celebrity or otherwise well-connected 'very important person' receives a level of care not available to the average patient," wrote Robert Klitzman, MD.
"For children not physically attending school, it is important to build and maintain other meaningful social opportunities," says  Anthony Puliafico, PhD .
"Early in the COVID-19 pandemic, it was common to hear, "the virus is the great equalizer." However, this crisis quickly illuminated the deep inequities in obtaining access to the necessary building blocks of health. This is especially true for the Transgender and Non-Binary (TGNB) community," write Julie Woulfe, PhD and Melina Wald, PhD.
"Some trans, non-binary and gender non-conforming young people have been able to explore and better understand themselves and their identities during lockdown," Jeffrey Cohen, PsyD explains.
"At a certain point, if everyone sports masks, they can become a new norm, but getting to this point takes time," writes Robert Klitzman, MD.
"I know there was a dip in experimental productivity initially, but in the last six weeks, I think we're almost back to normal," says David Sulzer, PhD.
"Today, there isn't anyone who can honestly say, "Everything's great! No problems at all!" in response to the "What's up?" query," writes Deborah Cabaniss, MD.
For the past few months, therapists have been acclimating to the "new normal" of meeting with their patients virtually.
"Kids are seeing loss in many different ways," Elena Lister, MD said. ""They're surrounded by it — in the news, their parents are talking about it — it's so unlike regular life where we all chug along at a kind of level of denial of our mortality."
Jeffrey Lieberman, MD joined international researchers, clinicians, mental health experts, and services users to reflect on the challenges COVID-19 poses to mental health.
Kelly Posner Gerstenhaber, PhD worries that the pandemic will create a confluence of risk factors for suicide.
If children are worried about getting sick or loved ones getting sick, highlight "how people are staying safe in the family," says Anne Marie Albano, PhD, ABPP.
A study involving older adults with pre-existing major depressive disorder found no increase in depression and anxiety during the COVID-19 pandemic.
Oops! If you missed the August 12th conversation with Patrice Harris, MD and Jeffrey Lieberman, MD, moderated by Linda Rosenberg, MSW, we have it right here.
When the COVID-19 pandemic first started, Columbia staff was notified that the possibility of redeployment could be their fate.
The possibility that Covid is going to completely change this period of their life, and they won't ever get it back, is overwhelming for a lot of them," Anne Marie Albano, PhD, ABPP  says of young people.
As the COVID-19 pandemic stretches on into the foreseeable future, Jared O'Garro-Moore, PhD and Jeffrey Cohen, PsyD explain how it can be helpful to turn our minds towards acceptance.
B. Timothy Walsh, MD and Deborah Glasofer, PhD share advice for parents of teenagers with eating disorders to support them during the COVID-10 pandemic.
Concerned about relapse and maintaining recovery, practitioners and patients are embracing teletherapy now that face-to-face sessions are less of an option.
A look at COVID-19's toll on healthcare workers including deployed psychiatric residents.
Columbia Psychiatry's Linda Rosenberg, MSW,  discusses mental health professional's major concerns about the effects of schools reopening during COVID19 on students.
Emergency physician Lorna Breen, MD, who worked on the front lines, got sick with the coronavirus and went right back to work, only to kill herself shortly thereafter. Her survivors want to eliminate the stigma associated with mental illness. So do the psychiatrists behind a new hotline for physicians.
This past spring, CUIMC met the demand for palliative care in COVID-19 patients in acute care and emergency settings by training and redeploying psychiatry trainees.
Anne Marie Albano, PhD, ABPP speaks with the New York Times about the mental health challenges still faced by those with pre-existing conditions during this pandemic.  
We spoke to Diana Samuel, MD about how to live peacefully among family members and roommates during the COVID-19 pandemic.
Harvard Business Review highlights CopeColumbia which, among a number of support services, offers virtual peer support groups for frontline caregivers.
Drew Ramsey, MD offers tips on how to eat healthier during the pandemic.
Coping Circles provide home-based support and resilience tele-group sessions to help people who are feeling overwhelmed by the pandemic.
Nina Gao, MD, Meredith Senter, MD and Alana Mendelsohn MD who have toiled in the front lines for several weeks share some of their experiences.
Stephanie Le Melle, MD speaks with the editor and publisher of CJR about how to report on police violence against Black sufferers of serious mental illness.
Yuval Neria, PhD discusses the coronavirus pandemic's mental health consequences on the healthcare workers tasked with combating it. 
Yuval Neria, PhD speaks about PTSD during the COVID-19 pandemic.
Jeffrey Lieberman, MD helps us understand how COVID-19 affects patients with schizophrenia and other psychotic illnesses.
Ryan Sultan, MD says a goal can help give structure and purpose to long summer days, especially for kids who are anxious about the uncertainty of these times.
"Teletherapy and virtual medication management alone may not adequately address the needs of some of the populations we serve," writes Angela Coombs, MD.
"Exposure therapy"— or safely confronting sources of fear—is the gold-standard treatment for many fear and anxiety disorders. The same tactic may help with re-entry anxiety, says Ryan Sultan, MD.
What we know from the limited data about survivors of Covid-19 raises significant concerns, writes Robert Klitzman, MD.
"I haven't talked to a single patient who isn't anxious," said Philip Muskin, MD. 
"Family members should understand their loved ones' goals and wishes for treatment in the event of critical illness. The COVID era has heightened the need for these conversations, as initial studies show that intubated COVID-19 patients often do not survive," writes Christopher Magoon, MD.
Ryan Sultan, MD discusses how mask wears can convey messages when facial expressions are partially concealed during the COVID-19 pandemic.
Brian Fallon, MD, MPH is launching a study designed to help increase personal resilience and coping strategies using well-known anxiety soothing techniques.
"We expect to see fallout in terms of possible increases in suicide as a tail going forward," said Barbara Stanley, PhD referring to the COVID-19 pandemic.
The United Nations has warned the coronavirus pandemic "has the seeds of a major mental health crisis," and calls for substantial investment in support services.
Rachel Ginsberg, PhD discusses living with Obsessive Compulsive Disorder (OCD) during the COVID-19 pandemic.
"We are witnessing the mental-health implications of massive disease and death," Robert Klitzman, MD says.
"There will be no one-size-fits-all strategy for dealing with the mental health of frontline workers," writes Ragy Girgis, MD.
"During the actual crisis, suicides can go down. It's in the aftermath that it gets worse," said Barbara Stanley, PhD.
"I think people will come out of this whole thing … with very, very damaged psyches," said Andrew Solomon, PhD, referring to to the COVID-19 pandemic.
Being isolated with limited resources messes with the when, how, and what you eat, says Deborah Glasofer, PhD.
We are currently dealing with the "triple trouble" of a pandemic, unemployment, and diminished personal and community supports writes Lloyd I. Sederer, MD.
Ethan Gorenstein, PhD gives some practical advice for those suffering from insomnia during the COVID-19 pandemic. 
"Nurses, doctors, first responders, people are really struggling with post-traumatic reactions already," said Yuval Neria, PhD.
Jeffrey Lieberman, MD and Laurel Mayer, MD discuss the impact of COVID-19 on mental health.
"The emergence of COVID-19 has forced health systems to transition rapidly to telehealth, while psychiatric research has ground to a halt," writes Ragy Girgis, MD and his co-authors. 
Brian Fallon, MD, MPH discusses anxiety, trauma, and infectious diseases and the effects those conditions can have on the brain. 
Davangere P. Devanand, MBBS, MD, discusses the plight of nursing homes during the COVID-19 pandemic.
Anthony Puliafico, PhD talks with a group of kids about how they're feeling while continuing life at home during the COVID-19 pandemic on NBC's Nightly News: Kids Edition.
Christopher Magoon, MD writes about his experience as a first-year doctor specializing in psychiatry redeployed to work in the ICU.
Jeffrey Lieberman, MD and Mark Olfson, MD, MPH appear on The Psychiatric Times to discuss the psychiatric impact of the COVID-19 outbreak.
Members of Columbia's faculty tell what they're witnessing and what worries them during the COVID-19 crisis.
Jeffrey Lieberman, MD joins NY1 to discuss the mental health impact of this outbreak on frontline health care workers.
Warren Y. K. Ng, MD, MPH joins The Perkins Platform to talk about how this outbreak is impacting the lives of young people.
Jeffrey Lieberman, MD appears with Chris Cuomo on his Sirius XM show to discuss the COVID-19 pandemic.
Jeffrey Lieberman, MD remembers his colleague Dr. Lorna Breen and highlights the need for mental health support for first responders and health care professionals.
Jeffrey Lieberman, MD discusses the loss of colleague Dr. Lorna M. Breen to suicide and the toll the coronavirus is taking on the mental health of front line workers.
Lourival Baptista-Neto, MD joins his colleagues from Columbia Orthopedics to discuss how parents can help their children avoid depression with the lack of sports and activities.
"This disaster is different from any we have survived," writes Lloyd I. Sederer, MD.
Jeffrey Lieberman, MD and Mark Olfson, MD, MPH examine the new challenges to health and mental health care delivery presented by the COVID-19 pandemic.
"We're using antidepressants more and more to treat both anxiety and depression," said Michael Liebowitz, MD.
Lloyd I. Sederer, MD takes calls from listeners struggling to manage their addictions and compulsions during isolation.
Experts focus on the therapeutics that could potentially come to market and help improve outcomes for patients with COVID-19 before vaccines become available.
"Mixed messaging around social distancing from people in authority decreases the probability that people will practice it," said Jeffrey Cohen, PsyD .
Jeffrey Lieberman, MD and Anne Marie Albano, PhD, ABPP discuss why it's normal to feel anxiety during this time, and talk about the support and resources available that can help you take control and structure your "new normal" during this pandemic.
Yuval Neria, PhD said, "We know already from previous disasters that ongoing anxiety during trauma is a huge risk factor for PTSD and depression in the long term." 
Jeffrey Lieberman, MD speaks with Eldad Hod, MD, who is leading the efforts to implement serological testing to identify patients who have recovered from COVID-19 and who may qualify as convalescent plasma donors.
"We are in the battlefield, Robert Klitzman, MD said. "Doctors are now working in the trenches. They are overwhelmed." 
Jeffrey Lieberman, MD discusses the use of teletherapy during the COVID-19 pandemic.
Experts from the Duke Margolis Center for Health Policy focus on the availability of rapid, reliable diagnostic testing to manage the current wave of the COVID-19 pandemic as well as to contain future outbreaks.
Jen Sotsky, MD and Angela Coombs, MD offer the point of view of two early career psychiatrists on the COVID-19 crisis. 
Jeffrey Lieberman, MD discusses how the uncertainty of the COVID-19 outbreak has made the work of mental health professionals an essential part of the response.
Myrna Weissman, PhD discusses the impact of loneliness on mental health, as well as ways to stay connected when circumstances dictate you must stay at home.
Nicole Allen, MD and Adrienne D. Mishkin, MD discuss the essential role of psychiatry during the COVID-19 pandemic.
"There are many aspects of the very unusual life patterns that we are now being asked to follow that change the way we eat," says Evelyn Attia, MD. "For someone who's vulnerable, these kinds of changes can make things harder."
"Anxiety can run wild during times of uncertainty and crisis," says Anne Marie Albano, PhD, ABPP. "Our goal is to give practical information on how to think through, calm yourself, and manage during this COVID-19 pandemic. This guide gives practical steps for how to keep your calm during a time of uncertainty."
"The scale of this outbreak as a traumatic event is almost beyond comprehension," said Yuval Neria, PhD.
Kathleen Pike, PhD describes the five stages of her surgeon sister's emotional and psychological journey while on the frontlines of COVID-19.
Drew Ramsey, MD shares some of his experiences in changing his practice to do more telepsychiatry.
Lloyd I. Sederer, MD lists five ways to take better care of ourselves and quiet the stress as we face the uncertainty of the coronavirus pandemic.
Anthony Puliafico, PhD discusses how to use this time to get closer to the people who matter most to us. 
Jeffrey Cohen, PsyD said, "Studies suggest that clinical levels of anxiety increased in China after the COVID-19 outbreak and we can expect clinical levels of anxiety to rise in the U.S."
"The sobering reality is that high-quality mental health care is not available to most people," writes Jeffrey A. Lieberman, MD.
The Department of Psychiatry at the Vagelos College of Physicians and Surgeons is providing psychological support and guidance for stress management to CUIMC faculty and staff during the COVID-19 crisis. 
Every day, the COVID-19 outbreak confronts us with new challenges that affect both our personal and professional lives. This can take a real toll on all of our mental health. Jeffrey Cohen, PsyD answers some of the most frequently asked questions that are facing us as we learn to cope with this crisis.
Lauren J. Hoffman, PsyD and Steve Mazza, PhD give some guidance for taking care of yourself and your family.
Anthony Puliafico, PhD discusses the long list of concerns that can accompany a public health pandemic like COVID-19. 
Dara M. Steinberg, PhD and Anthony Puliafico, PhD offer some tips to help parents and other caregivers talk about COVID-19 with children.
"Anxiety is a normal emotion and it is to be expected during this unprecedented crisis," write Jeffrey Lieberman, MD and Laurel Mayer, MD.
Brian A. Fallon, MD, MPH comments on a study reporting that hydroxychloroquine plus azithromycin may be helpful treating COVID-19.
Brian A. Fallon, MD, MPH shares his recommendations on how to manage anxiety while remaining safe. 
"We face an unprecedented time, a worldwide pandemic, in which no one will be spared in one way or another," writes Lloyd I. Sederer, MD.
Jeffrey A. Lieberman, MD answers viewers' questions regarding coping with the Coronavirus.
Jeffrey A. Lieberman, MD discusses the mental health impact of the COVID-19 pandemic with Brian Fallon, MD, MPH.
Jeffrey A. Lieberman, MD discusses the impact of the COVID-19 on medicine and society at large with Siddhartha Mukherjee, MD.
Jeffrey A. Lieberman, MD discusses the nature of the COVID-19 outbreak, what it means for everyday people, and what people should expect with infectious disease expert, W. Ian Lipkin, MD. 
Anne Marie Albano, PhD, ABPP shares some thoughts and expert advice on how to cope in the midst of an unprecedented global health crisis.
Jeffrey Cohen, PsyD says being aware of your anxiety may also help you better manage it in future instances.
"Even though it might feel relieving in the moment to look at exactly where coronavirus is and if it's spread, that's actually leading to more and more anxiety," Anthony Puliafico, PhD said.
Anthony Puliafico, PhD explains how to cope with stress and anxiety as the COVID-19 outbreak begins to become real to Americans.