Myrna Weissman, PhD
Diane Goldman Kemper Family Professor of Epidemiology (in Psychiatry)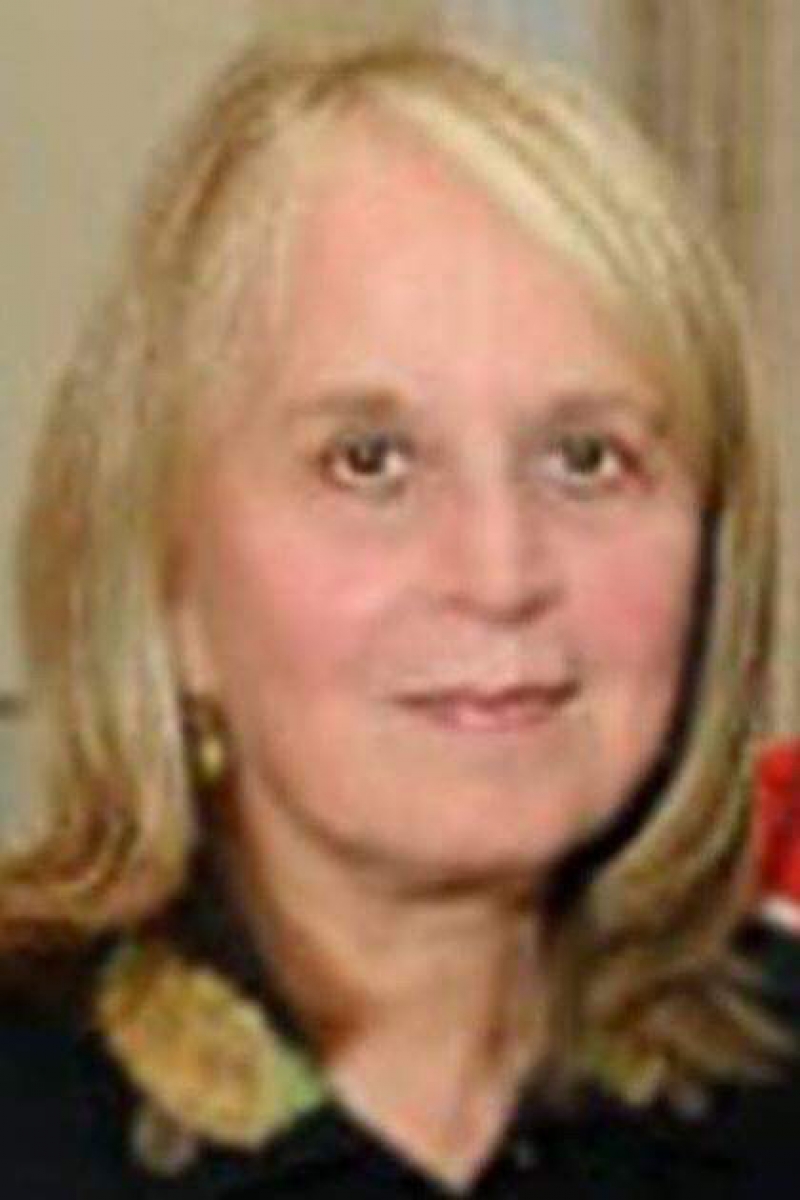 Overview
Dr. Weissman is a Professor of Epidemiology and Psychiatry, Vagelos College of Physicians and Surgeons and the Mailman School of Public health at Columbia University and Chief of the Division of Translational Epidemiology at New York State Psychiatric Institute. Until 1987, she was a Professor of Psychiatry and Epidemiology at Yale University School of Medicine and Director of the Depression Research Unit. She was a Visiting Senior Scholar (1979-1980) at the Institute of Medicine, National Academy of Sciences, Washington, D.C. In 1974, she received a Ph.D. in chronic disease epidemiology from Yale University. Her current research includes the study of the transmission of depression across generations, the detection of biomarkers of transmission and treatment response, and the implementation of psychotherapy in low-income countries and populations.
Dr. Weissman has been a consultant to many private and public agencies, including the World Health Organization, the White House Office of Science and Technology Policy, and is a member of the National Academy of Medicine. She has been the author or a co-author of over 600 scientific articles and chapters, and 12 books, the most recent being The Guide to Interpersonal Psychotherapy, Oxford University Press, New York, NY, 2018, published with her late husband Gerald Klerman and John Markowitz. She has also won numerous prestigious awards for her research.
Academic Appointments
Diane Goldman Kemper Family Professor of Epidemiology (in Psychiatry)
Administrative Titles
Chief, Division of Clinical and Genetic Epidemiology, New York State Psychiatric Institute
Credentials & Experience
Committees, Societies, Councils
Elected Fellow, New York Academy of Medicine, 2003 - present
Scientific Advisory Board Panel Program for Diagnostic Improvements in Brain Disorders of Childhood, University of California, San Francisco, 2003 - present
Elected to The Scientific Advisory Board of Mental Illness and Neuroscience Discovery Institute(MIND), 2002- present
Elected to the Council of American College of Neuropsychopharmacology, 1999-2002
Elected president of the American Psychopathological Association,1998-1999
Selected as an Honorary Fellow of the Royal College of Psychiatrists, United Kingdom, 1998
Editorial Boards
Current Psychiatry Reviews, Bentham Science Publishers Ltd, 2004
American Journal of Psychiatry, 2002- present
Archives of General Psychiatry, 1984- present
Honors & Awards
Distinguished Scholar Award, Partnership for Gender-Specific Medicine, Columbia University, 2003
Selected by New York Academy of Science as one of the areas outstanding women in science, 2000
Selected by the New York Times June 22, 1997 as one of the 12 leaders in the U.S. in women's health
NYS Office of Mental Health Research Award for Outstanding Contributions to Psychiatric Research, 1996
Joseph Zubin Research Award, American Psychopathological Association, 1996
Research
The Epidemiology, Biomarkers, and Treatment of Mood and Anxiety Disorders
1) A 3-generation longitudinal study of families at high- and low-risk for depression, including MRI and genetic studies.
2) A genetic study of early onset recurrent depression.
3) A study examining the efforts of parental remission from depression on offspring psychopathology.
4) Studies of psychiatric disorders in primary care and efforts to provide evidenced-based economic treatment.
Research Interests
Aging
Biostatistical Methods
Child and Adolescent Health
Chronic disease
Community Health
Genetics
Genetics of major depression and panic disorder, families at risk for depression, other disorders
Interpersonal Psychotherapy
Mental Health
Grants
Principal Investigator
THREE GENERATIONS AT HIGH AND LOW RISK FOR DEPRESSION FOLLOWED LONGITUDINALLY (Federal Gov) (2017 – 2021)
UNDERSTANDING THE ROLE OF BELIEF IN THE RESILIENCE OF FAMILIES AT HGH RISK FOR DEPRESSION: RELIGION, BRAIN STRUCTURE AND FUNCTION (Private) (2015 – 2018)
Co-Principal Investigator
A MULTI-COHORT ASSESSMENT OF GESTATIONAL SSRI EXPOSURE ON LONG-TERM PSYCHIATRIC OUTCOMES (Federal Gov) (2018 – 2021)
Investigator
BREAKING THE CYCLE OF INTERGENERATIONAL DISADVANTAGE: NEURODEVELOPMENT AMONG PUERTO RICAN CHILDREN (Federal Gov)
(2016 – 2023)
IDENTIFYING BIOMARKERS FOR SUICIDE IN OFFSPRING AT HIGH RISK (Private) (2017 – 2019)
PRIDE SSA – PARTNERSHIPS IN RESEARCH TO IMPLEMENT AND DISSEMINATE SUSTAINABLE AND SCALABLE EVIDENCE BASED PRACTICES IN SUB-SAHARAN AFRICA (Federal Gov) (2017 – 2022)
Selected Publications
Cha J, Guffanti G, Gingrich J, Talati A, Wickramaratne P, Weissman M, Posner J. Effects of Serotonin Transporter Gene Variation Impulsivity Mediated by Default Mode Network: A Family Study of Depression. Social Cognitive and Affective Neuroscience. Cereb Cortex. 2017; 1-11 (ISSN: 1460-2199). https://doi.org/10.1093/cercor/bhx097
Hao X, Talati, A, Shankman, SA, Kayser J, Tenke, CE, Warner V, Sem,anek, D, Wickramaratne PM, Weissman, MM, Posner, J. Stability of Thinning in Persons at Increased Familial Risk for Major Depression Across Eight Years (2017). Biological Cortical Psychiatry: Cognitive Neuroscience and Neuroimaging (2017). 2(7): 619-625.
Peterson BS, Warber V, Bansal R, Zhu H, Hao X, Liu J, Durkin K, Adams PB, Wickramaratne P, Weissman MM.: Cortical Thinning in Persons at Increased Familial Risk for Major Depression. Proc Nat Acad Sciences (PNAS) 2009; 106(15): 6273-6278.
Petkova E, Fava M, Ogden RT, Tarpey T, Oquendo M, Ciarleglio A, Su Z, Jiang B, Adams P, Grannemann B, McGrath P, Trivedi M, Carmody T, Parsey R, Kraemer H, Weissman M. Statistical Analysis Plan for Stage 1 EMBARC (Establishing Moderators and Biosignatures of Antidepressant Response for Clinical Care) Study. Contemporary Clinical Trials Communications Journal. PMID: 27038550 DOI: 10.1016/j.jpsychires.2016.03.001
Tenke CE, Kayser J, Svob C, Miller L, Alvarenga JE, Abraham K, Warner V, Wickramaratne P, Weissman MM, Bruder GE. Association of Posterior EEG Alpha with Prioritization of Religion or Spirituality: A Replication and Extension at 20-Year Follow-Up. Biol Psychol. 2017; 124: 79-86. PMID:28119066
Weissman MM., Markowitz JC, Klerman GL. The Guide to Interpersonal Psychotherapy: Updated and Expanded Edition. Oxford University Press, 2018.
Weissman MM. Postpartum Depression and its Long-Term Impact on Children. JAMA Psychiatry. 2018;75(3): 227-228. Doi:10.1001/jamapsychiatry.2017.4265
Weissman MM, Talati A, Hao X, Posner J. Risk for Depression: Searching for Stable Traits. Biological Psychiatry 2018, Jan 1; 83(1): 7-8. PMID: 29173707. doi: 10.1016/j.biopsych.2017.10.010.
Weissman MM, Wickramaratne P, Gameroff MJ et al. Offspring of Depressed Parents: 30 Years Later. American Journal of Psychiatry. 2016; 173(10): 1024-1032. doi:10.1176/appi.ajp.2016.15101327
Weissman MM, Wickramaratne P, Pilowsky DJ, Poh E, Batten LA, Hernandez M, Flament MF, Stewart JA, McGrath P, Blier P, Stewart JW.: Treatment of Maternal Depression in a Medication Clinical Trial and Its Effect on Children. American Journal of Psychiatry 2015;172(5): 450-459
Global Health Activities
Treatment of depression in Uganda and work with WHO: Dr. Weissman has trained lay therapists in Uganda. She also developed a manual, treatment protocol, and was involved in conducting a successful clinical trial on treatment of depression.
Cross National Rates of Psychiatric Disorders : Dr. Weissman completed an epidemiological comparison of rates of psychiatric disorders in 10 countries (US, Canada, Puerto Rico, France, West Germany, Italy, Lebanon, Taiwan, Korea, and New Zealand).
Urban Health Activities
Survey of Primary Care Clinic in Manhattan'WHO : Dr. Weissman has studied the rates of psychiatric disorders and their detection and treatment in a primary care clinic serving a large Hispanic immigrant population. She is involved with the World Health Organization WHO in developed manuals for psychosocial interventions for low income countries. Her manual on Group interpersonal psychotherapy is available free on their web and she is working on a second for individual treatment in primary care.
A longitudinal followup of three generations at risk for depression.: Dr. Weissman has several grants studying Three generations at risk for depression a cohort followed over thirty years which includes a range of risk factors including religious beliefs as well as MRI and EEG and genetics to understand mechanisms