Child and Adolescent Psychiatry Residency Training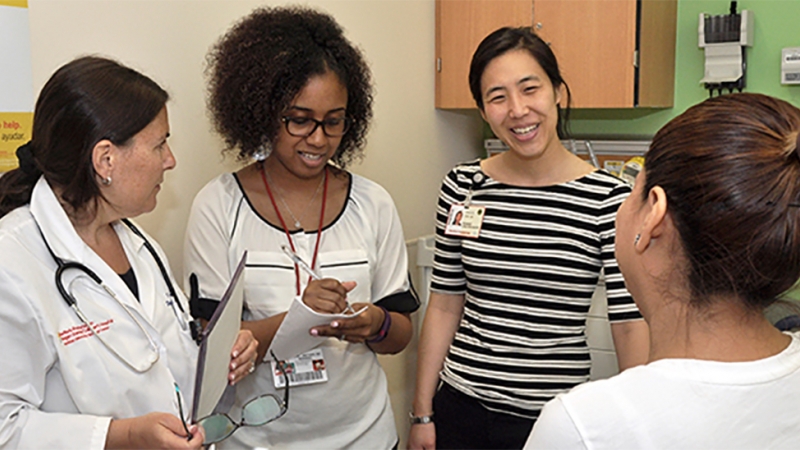 Welcome!
We are delighted that you are interested in our residency training program—a collaboration among NewYork-Presbyterian, the Departments of Psychiatry at Columbia University Vagelos College of Physicians and Surgeons and Weill Cornell Medicine, and the New York State Office of Mental Health.
Our Program
The program is a two-year, fully accredited residency training program in child and adolescent psychiatry. We are the largest accredited child and adolescent psychiatry residency training program in the country, accepting twelve residents per class into our Main Program and two residents per class into a specialized Community and Public Psychiatry Track. This specialized track program is offered in partnership with the OMH and the New York City Children's Center. It, like our main program, meets all the Residency Review Committee requirements in child and adolescent psychiatry.
Learn More
To learn more about our Child and Adolescent Psychiatry residency training program, including information regarding the application and selection process, please visit the program's website.
Leadership
Rebecca Rendelman, MD
Interim Director, Division of Child and Adolescent Psychiatry, 
Program Training Director, and Site Director
NYP/Weill Cornell Medical Center
Oliver Stroeh, MD
Associate Training Director
NYP/Columbia University Irving Medical Center Site Director
Helen Ding, MD
Assistant Training Director
NYP/Westchester Division Site Director
Sherry Yao, MD
Assistant Training Director
NYP/Columbia University Irving Medical Center
Related Links