Top Stories
"We've known for a long time that there's a link between viral infections and mental health," said Dr. Maura Boldrini. 

"Like COVID-19 'long-haulers,' many people with tick-borne diseases were completely well until their infection precipitated a cascade of chronic, multi-system effects," says Dr. Brian Fallon.

Self-care is about "being proactive and engaging in certain behaviors that promote resilience, well-being, and the overall maintenance of health," said Dr. Lourival Baptista-Neto.

Columbia researchers conducted a systematic review, determining which suicide prevention strategies work, and are scalable to national levels. 
Latest News
Columbia Psychiatry and the NYPL have joined forces in a public health initiative to assist NYC's Black and Latinx neighborhoods dealing with the mental health fallout of the COVID-19 pandemic.

Coronavirus Updates from Columbia Psychiatry

"Uncertainty and unreliability — not having the security of knowing what happens yet — has been traumatizing at a core level, from the very beginning," said Dr. Maureen O'Reilly-Landy.

Chaplains "help patients and families to find meaning, purpose and hope when confronting death, and frequently mediate conflicts between patients and the medical staff," writes Dr. Robert Klitzman.

"I never imagined that I would be attempting to calm my patients' fears in the midst of a global pandemic during my first two years as a faculty psychologist," writes Dr. Courtney DeAngelis.

"My advice is to go back, but do it slowly, cautiously and with great understanding of the fears people are experiencing," Dr. Yuval Neria said.
Sign Up for Updates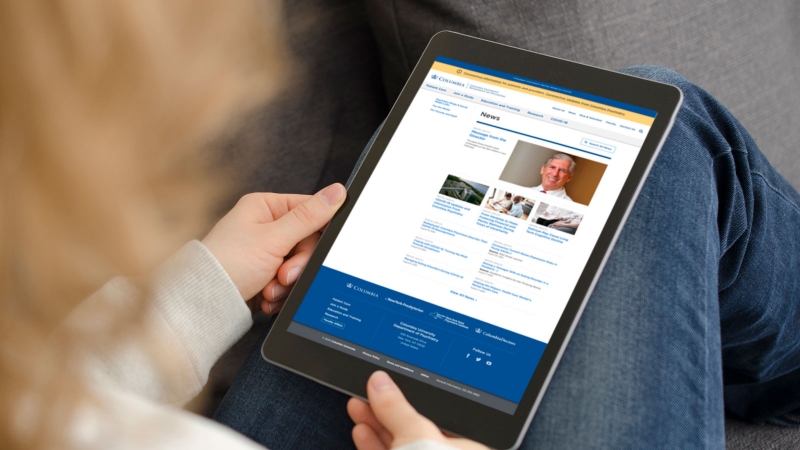 Get the latest mental health & addiction information straight to your email.
Subscribe