Top Stories
Resources were based on input from residents in neighborhoods significantly impacted by health disparities and the pandemic.

Columbia Psychiatry is among the principal investigators in biotech Compass Pathways study of more than 200 patients.

As more states legalize cannabis for medical or recreational purposes its use during pregnancy is increasing, along with the potential for abuse or dependence.

New research at Columbia University Irving Medical Center shows equine therapy can jump-start the healing process for veterans who suffer from posttraumatic stress disorder (PTSD). 
Latest News
Dr. Sally Satel speaks to Army Lieutenant Colonel Daniel Gade about his book "Wounding Warriors: How Bad Policy Is Making Veterans Sicker and Poorer."

Five-year Columbia clinical trial indicates rapid cognitive shift diminishes suicidal thoughts, independently of improvement in depressive symptoms

This year's Eric D. Hadar Lecture will take place on November 3, 2021 with Dr. Steven Shoptaw, who will present, "Medications as Foundation for Stimulant Use Disorder Treatment: Is it Time?"

Columbia Psychiatry faculty, in partnership with avoMD, have developed an interactive smartphone application that provides point-of-care treatment algorithms for major depression.

The Columbia Suicide Severity Risk Scale (C-SSRS) is a series of simple questions to assess the severity and immediacy of suicide risk that anyone can ask.

Columbia Psychiatry's Caroline Arout uses quantitative sensory testing, or QST, for assessing the effectiveness of cannabis for therapeutic uses.
Sign Up for Updates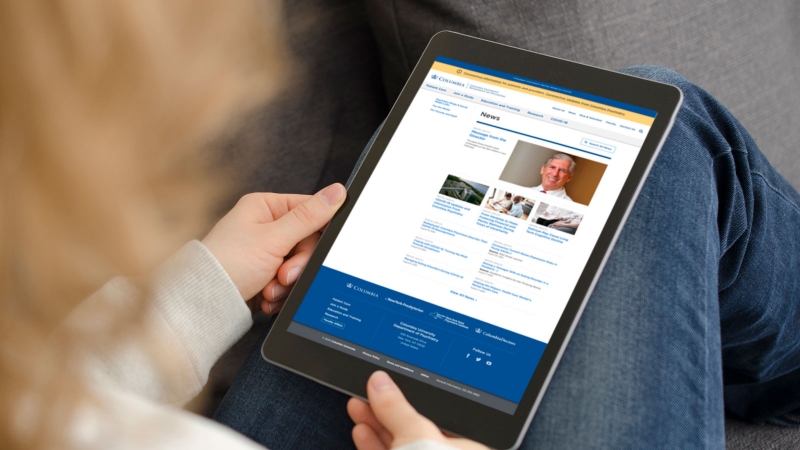 Get the latest mental health & addiction information straight to your email.
Subscribe