Top Stories
Columbia researchers conducted a systematic review, determining which suicide prevention strategies work, and are scalable to national levels. 

Columbia researchers have published their first report on mass shootings from the Columbia Mass Murder Database (CMMD).

The Substance Abuse and Mental Health Services Administration has awarded $32 million to the American Academy of Addiction Psychiatry to address opioid use disorders and stimulant use disorders.

In his 13th book, Dr. Lloyd Sederer writes his most personal book, a memoir pairing 14 stories from his early life (8 to 17 years of age) with 14 essays.
Latest News
"Look for a therapist who you can develop a collaborative and professional relationship with – this is called a therapeutic alliance," says Dr. Jeffrey Cohen.

Coronavirus Updates from Columbia Psychiatry

"Like COVID-19 'long-haulers,' many people with tick-borne diseases were completely well until their infection precipitated a cascade of chronic, multi-system effects," says Dr. Brian Fallon.

"Although accidental addiction can happen, otherwise happy lives rarely come undone after a trip to the dental surgeon," writes Dr. Sally Satel.

As residency training director, Dr. Melissa Arbuckle oversees Columbia Psychiatry's residents, and as vice chair for education she oversees the department's clinical and research fellowship programs.

Carla Cantor has joined us as Director of Communications for the Department of Psychiatry.
Sign Up for Updates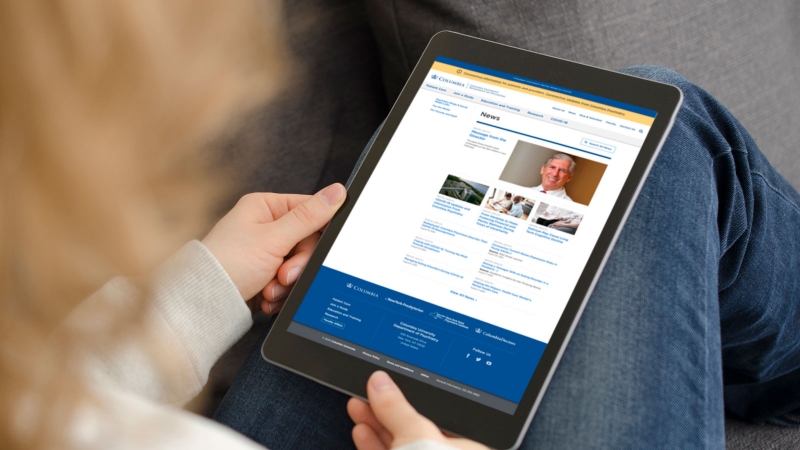 Get the latest mental health & addiction information straight to your email.
Subscribe