Top Stories
Columbia researchers conducted a systematic review, determining which suicide prevention strategies work, and are scalable to national levels. 

Columbia researchers have published their first report on mass shootings from the Columbia Mass Murder Database (CMMD).

The Substance Abuse and Mental Health Services Administration has awarded $32 million to the American Academy of Addiction Psychiatry to address opioid use disorders and stimulant use disorders.

In his 13th book, Dr. Lloyd Sederer writes his most personal book, a memoir pairing 14 stories from his early life (8 to 17 years of age) with 14 essays.
Latest News
We spoke to Dr. Marisa Spann about her work in early childhood psychiatry, her new role in the Office of Equity, Diversity and Inclusion, and having honest, direct conversations about race.

Dr. Stephanie Le Melle discusses her current work, what drew her to psychiatry, inclusion and diversity, and recruiting and retaining underrepresented members in our faculty and training programs.

Coronavirus Updates from Columbia Psychiatry

The Horga Lab is a psychiatry research lab that uses neuroimaging and cognitive methods to study the origins of the psychotic symptoms of schizophrenia, including hallucinations and delusions.

Columbia Psychiatry's Jermaine Jones, PhD, discusses his current work in substance use disorders and diversity in medical and psychiatric training.

PreparED, an online eating disorder educational program for healthcare trainees.
Sign Up for Updates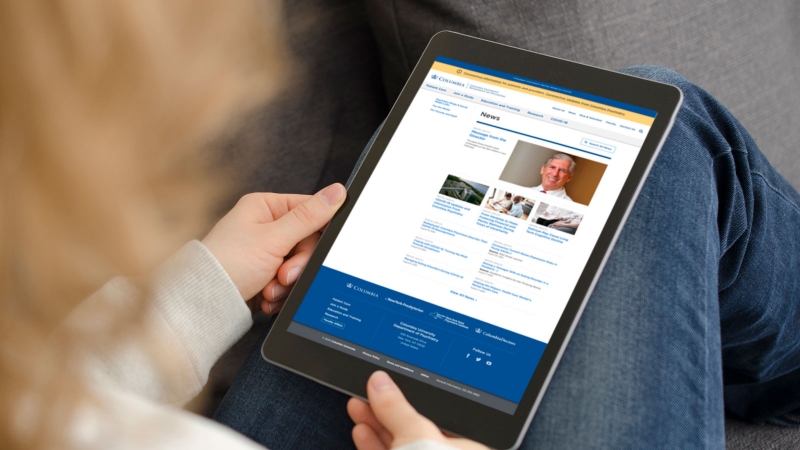 Get the latest mental health & addiction information straight to your email.
Subscribe