Top Stories
Columbia Psychiatry study paves the way for treatment techniques to help people adapt to the loss of a loved one.

Columbia psychiatrist Nasir Naqvi, MD, PhD, discusses which treatments for alcohol use disorder are most effective and the importance of community and support in treating AUD.

A longstanding NYP-Columbia program has been at the forefront of embedding behavioral health clinics in public schools.

In this Q & A, Dr. Lauren Hoffman discusses social anxiety disorder, how virtual reality therapy works, and why VR treatment is a promising option for teens and young adults.
Latest News
An NIH award will help fund a collaborative effort of Columbia University's Department of Pediatrics and Department of Psychiatry titled Prospective Genetic Risk Evaluation and Assessment in Autism.

The best way to support women's mental health is to implement policies that improve access to health care systems, family leave, food security, and housing, Dr. Elizabeth Fitelson said.

"We need better drugs and new drugs, not just the psychedelics and the ketamine, but new allotted treatments that are more effective," said Dr. David Hellerstein.

"Humans evolved with the neurocircuitry to see another person as special," writes Amir Levine, MD, an associate professor of clinical psychiatry at Columbia.

Melina Wald, PhD, clinical director of the Gender Identity Program at Columbia University Irving Medical Center, said there is increasing understanding that gender is on a spectrum.

Source:

The Wall Street Journal

"There is a very important place for stimulant medication in the treatment of ADHD, and we have to be good guardians to know who is going to be best served by them," said Dr. Frances Levin.
Sign Up for Updates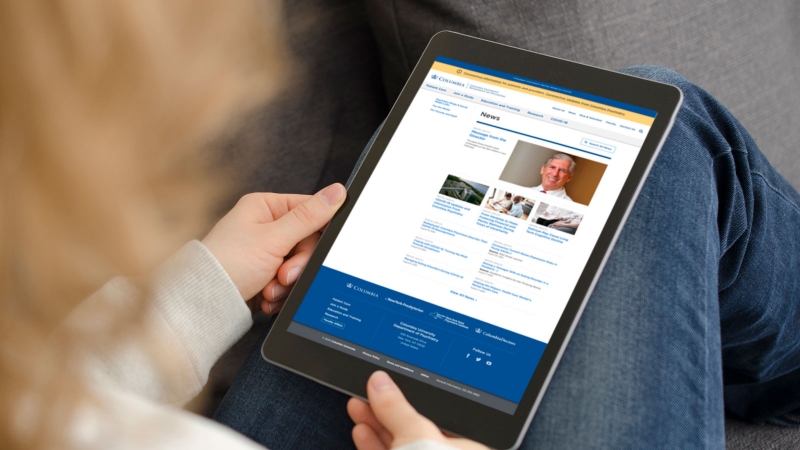 Get the latest mental health & addiction information straight to your email.
Subscribe