The Leader in World Psychiatry
Ranked #1 in Psychiatry in New York City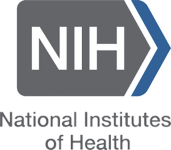 Ranked #4 in Psychiatry in the Country

Ranked #2 in Post-Graduate Psychiatric Education
News
Dr. Sidney Hankerson is one of 10 scholars named as 2021's Emerging Leaders in Health and Medicine by the National Academy of Medicine (NAM).

Ravi N. Shah, MD has been named Chief Innovation Officer for Columbia Psychiatry.

A collaborative study from Columbia University and the Copenhagen Research Centre for Mental Health examines the relationship between Lyme disease and psychiatric outcomes.

Columbia Psychiatry News spoke with Dr. Scott Small about the science of memory and how we can get better at letting stuff go.

A Columbia University article in JAMA Psychiatry makes the case for doing more to make mental health care non-racist and to take steps for racial equity in clinics and communities.
Events
Thursday, September 16, 2021

Friday, September 17, 2021

Friday, September 17, 2021