The Leader in World Psychiatry

Ranked #1 Psychiatry Program in New York City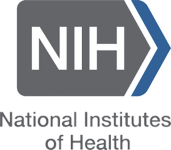 Ranked #4 Psychiatry Program in the Entire Country

Ranked #2 in Post-Graduate Psychiatric Education
News
Columbia study also finds people with schizophrenia, overall, have a 4.5-fold increased risk of dying from suicide.

A Columbia study looked at a short and promising approach that could encourage more health workers to get the mental health care they need via a method centered on a three-minute video.

The post-COVID Community Mental Health Project aims to promote wellness and increase access to behavioral health services in underserved New York City neighborhoods.

An event from the Department of Psychiatry and School of Journalism explored the state of mental health in America's children, adolescents, and young adults.

"We've known for a long time that there's a link between viral infections and mental health," said Dr. Maura Boldrini.