The Leader in World Psychiatry
Ranked #1 in Psychiatry in New York City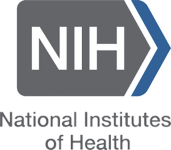 Ranked #4 in Psychiatry in the Country

Ranked #2 in Post-Graduate Psychiatric Education
News
Columbia psychologist Zachary Blumkin offers tips on navigating family friction, health concerns, and expectations.

New insights into genetic architecture of disease hold promise for improved risk prediction and novel drug design.

Tips for keeping eating behaviors healthy and finding support over the festive season.

Columbia study finds rates are lowest among rural, Black, Hispanic, and Medicaid patients.

Resources were based on input from residents in neighborhoods significantly impacted by health disparities and the pandemic.
Events
Tuesday, January 18, 2022

Wednesday, January 19, 2022

Wednesday, January 19, 2022