The Leader in World Psychiatry
Ranked #1 in Psychiatry in New York City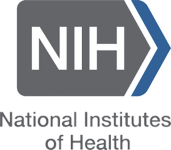 Ranked #4 in Psychiatry in the Country

Ranked #2 in Post-Graduate Psychiatric Education
News
Columbia Psychiatry study paves the way for treatment techniques to help people adapt to the loss of a loved one.

Columbia psychiatrist Nasir Naqvi, MD, PhD, discusses which treatments for alcohol use disorder are most effective and the importance of community and support in treating AUD.

A longstanding NYP-Columbia program has been at the forefront of embedding behavioral health clinics in public schools.

In this Q & A, Dr. Lauren Hoffman discusses social anxiety disorder, how virtual reality therapy works, and why VR treatment is a promising option for teens and young adults.

Findings from the Columbia database help dispel the myth that having a severe psychiatric illness is predictive of who will perpetrate mass murder.
Events
Wednesday, September 28, 2022

Friday, September 30, 2022

Friday, September 30, 2022