The Leader in World Psychiatry

Ranked #1 Psychiatry Program in New York City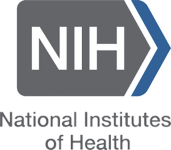 Ranked #4 Psychiatry Program in the Entire Country

Ranked #2 in Post-Graduate Psychiatric Education
News
Columbia researchers conducted a systematic review, determining which suicide prevention strategies work, and are scalable to national levels. 

Columbia researchers have published their first report on mass shootings from the Columbia Mass Murder Database (CMMD).

The Substance Abuse and Mental Health Services Administration has awarded $32 million to the American Academy of Addiction Psychiatry to address opioid use disorders and stimulant use disorders.

In his 13th book, Dr. Lloyd Sederer writes his most personal book, a memoir pairing 14 stories from his early life (8 to 17 years of age) with 14 essays.

The Columbia University Department of Psychiatry announced today that Jean-Marie Alves-Bradford, MD has been appointed the inaugural Director of the new Office of Equity, Diversity & Inclusion.