The Leader in World Psychiatry
Ranked #1 in Psychiatry in New York City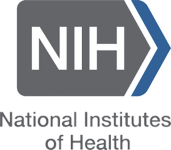 Ranked #4 in Psychiatry in the Country

Ranked #2 in Post-Graduate Psychiatric Education
News
In this Q & A, Dr. Lauren Hoffman discusses social anxiety disorder, how virtual reality therapy works, and why VR treatment is a promising option for teens and young adults.

Findings from the Columbia database help dispel the myth that having a severe psychiatric illness is predictive of who will perpetrate mass murder.

Her influential 'gateway hypothesis' changed the way we think about addiction.

To make genetic tests clinically useful for non-European groups, we must focus on efforts that take group concerns into account.
Events
Thursday, August 11, 2022