The Leader in World Psychiatry

Ranked #1 Psychiatry Program in New York City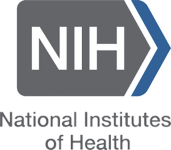 Ranked #4 Psychiatry Program in the Entire Country

Ranked #2 in Post-Graduate Psychiatric Education
News
A Columbia University article in JAMA Psychiatry makes the case for doing more to make mental health care non-racist and to take steps for racial equity in clinics and communities.

Research demonstrates that gender-affirming care greatly improves the mental health and overall well-being of gender diverse, transgender, and nonbinary (TGNB) children and adolescents.

Mysteries of Mental illness, a PBS documentary inspired by the work of Columbia Psychiatry Chairman Jeffrey A. Lieberman will premiere June 22-23 on PBS (9-11 pm EST).

Columbia study also finds people with schizophrenia, overall, have a 4.5-fold increased risk of dying from suicide.

A Columbia study looked at a short and promising approach that could encourage more health workers to get the mental health care they need via a method centered on a three-minute video.
Events
Thursday, August 12, 2021