The Leader in World Psychiatry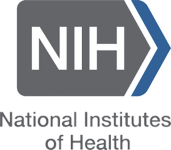 Ranked #2 in Post-Graduate Psychiatric Education
News
Despite growing evidence of efficacy and safety, however, access to this form of therapy remains largely inaccessible to those who need it the most.

Smithers Center at Columbia University Irving Medical Center provides evidence-based care to individuals seeking treatment for substance use disorders and co-occurring mental health conditions.

 Ryan Lawrence, MD, director of the Comprehensive Psychiatric Emergency Program, discusses what individuals can expect during an ER visit.

Young people's mental health has risen to the top of educators' concerns. School-based mental health programs can help.

Natasha Kulviwat, a rising high school senior, discovered a protein that may serve as predictor for suicide and could potentially lead to new strategies for intervention and prevention.
Events
Thursday, November 30, 2023

Tuesday, December 5, 2023