The Leader in World Psychiatry

Ranked #1 Psychiatry Program in New York City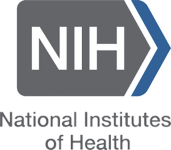 Ranked #4 Psychiatry Program in the Entire Country

Ranked #2 in Post-Graduate Psychiatric Education
News
"We've known for a long time that there's a link between viral infections and mental health," said Dr. Maura Boldrini. 

"Like COVID-19 'long-haulers,' many people with tick-borne diseases were completely well until their infection precipitated a cascade of chronic, multi-system effects," says Dr. Brian Fallon.

Self-care is about "being proactive and engaging in certain behaviors that promote resilience, well-being, and the overall maintenance of health," said Dr. Lourival Baptista-Neto.

Columbia researchers conducted a systematic review, determining which suicide prevention strategies work, and are scalable to national levels. 

Columbia researchers have published their first report on mass shootings from the Columbia Mass Murder Database (CMMD).