Yuval Neria, PhD
Professor of Clinical Medical Psychology (in Psychiatry and Epidemiology) at CUMC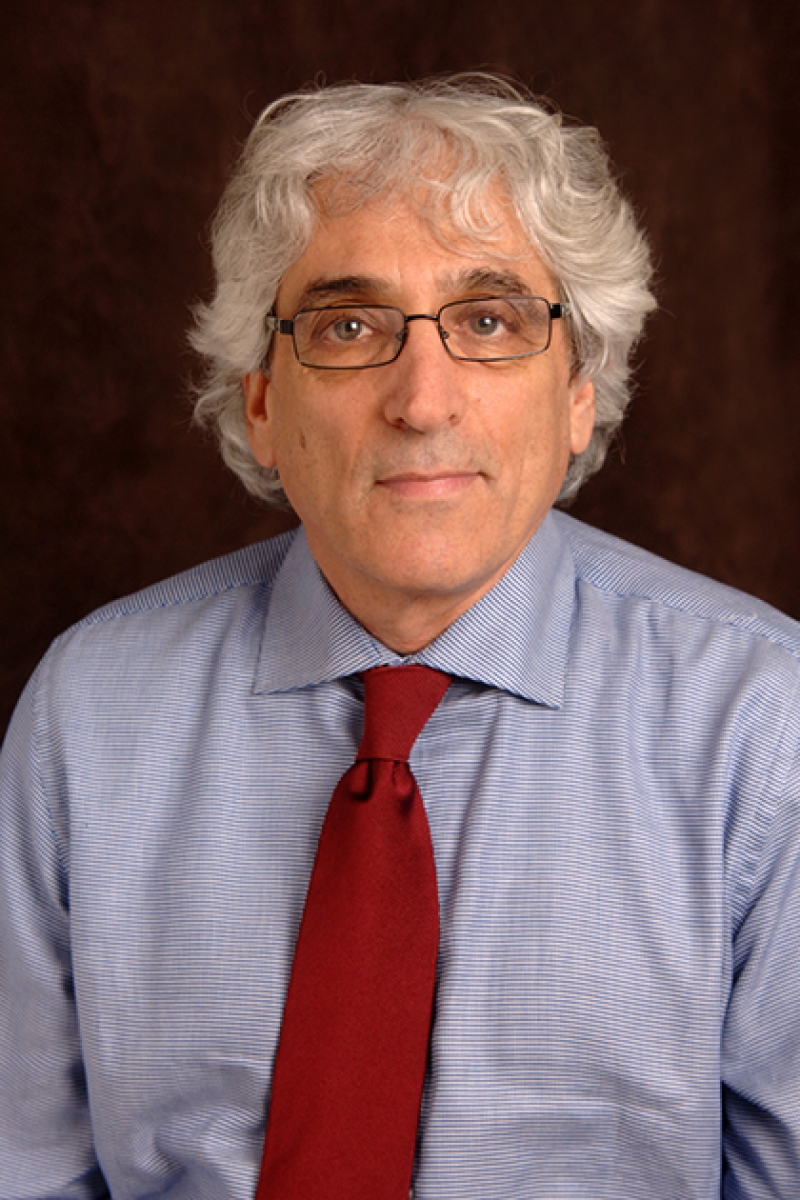 Overview
Yuval Neria is Professor of Clinical Medical Psychology at Columbia University, Departments of Psychiatry and Epidemiology, and Director of Trauma and PTSD at the New York State Psychiatric Institute (NYSPI). Neria's body of work was deeply influenced by his extensive war experiences. He was injured in the Yom Kippur 1973 War and at the age of 22 was awarded the Medal of Valor, the highest decoration for combat bravery in Israel. 
Dr. Neria joined Columbia University Medical Center in 2002, and since then has led and collaborated on numerous studies in trauma and PTSD. He has studied prisoners of war and war veterans, civilians exposed to terrorism and disasters, and recently people affected by the COVID-19 pandemic. To address major gaps in availability of mental health treatments for service members and their family members, he founded the Columbia-NYP Military Family Wellness Center in 2016, where both veterans and family members can receive free, evidence-based care to address their PTSD, depression and anxiety problems. In addition, he has co-founded and co-directed the Man O' War Project dedicated to developing and test the efficacy of equine assisted therapy for PTSD.  
Neria's lab is focused on studies aiming to identify brain markers for trauma, PTSD, and resilience. By using advanced multimodal imaging approaches, his lab has developed innovative methods to characterize deficits in fear and reward processing, systematically mapping PTSD biotypes, and has successfully identified biomarkers of clinical improvement in PTSD patients undergoing a range of therapeutic approaches. Neria is the Principal Investigator on a multi-site randomized clinical trial investigating the efficacy of Transcendental Meditation (TM) for veterans and first responders diagnosed with PTSD.  
Neria's research has been supported by NIMH, philanthropy, and private foundations since 2004. He has authored more than 220 scientific articles and book chapters and has edited four textbooks focusing on the nature and treatment of the mental health consequences of trauma.
Academic Appointments
Professor of Clinical Medical Psychology (in Psychiatry and Epidemiology) at CUMC
Administrative Titles
Director of PTSD Research Program
Credentials & Experience
Honors & Awards
Medal of Valor, Israel
The Alon Fellowship for Outstanding Early Career Researcher, Israeli Council for Higher Education
Klerman Award, NARSAD
Feinstein Visiting Professor Lecture. Feinstein Institute for Medical Research
NIMH RO1s: 2004, 2010, 2015
Research
Dr. Neria is mainly interested in clarifying the clinical, behavioral, and neural signatures of trauma and PTSD.
Research Interests
Post-traumatic Stress Disorder (PTSD)
Selected Publications
Neria Y, Solomon Z, Ginzburg K, Dekel R, Enoch D, Ohry A.: Posttraumatic residues of captivity: A follow-up of Israeli ex-Prisoners of War. 

Journal of Clinical Psychiatry 

2000;61: 39-46
Neria Y, Bromet EJ, Sievers S, Lavelle J, Fochtmann LJ: Trauma Exposure and Posttraumatic Stress Disorder in Psychosis: Findings from a first-admission cohort. 

Journal of Consulting and Clinical Psychology

 2002;70: 246-251

Neria Y, Sullivan G: The Mental Health Effects of Indirect Exposure to Mass Trauma Through the Media. JAMA 2011;306 (12): 1374-1375
Amsalem D, Wall M, Lazarov A, Markowitz JC, Fisch A, LeBeau M, Hinds M, Liu J, Fisher PW, Smith TE, Hankerson S, Lewis-Fernández

 

R, Dixon LB, Neria Y.

 

Destigmatizing Mental Health Treatment and Increasing Openness to Seeking Treatment: Randomised Controlled Trial of Brief-Video Interventions.

 

T

he British Journal of 

Psychiatry Open. 

2022 Sep 16;8(5):e169.

 

doi: 10.1192/bjo.2022.575
Neria Y. Functional Neuroimaging in PTSD: From Discovery of Underlying Mechanisms to Addressing Diagnostic Heterogeneity. 

Am J Psychiatry

. 2021 Feb 1;178(2):128-135. doi: 10.1176/appi.ajp.2020.20121727. PMID: 33517750
Neria, Y., Lazarov, A., Zhu, X. Identifying neurobiological markers of PTSD using Resting State fMRI Data: The Promise of Data Driven Computational Approaches. 

Biological Psychiatry CNNI. 

PMID: 35131047. DOI: 

10.1016/j.bpsc.2021.11.002
Amsalem D, Dixon LB, Neria Y. The Coronavirus Disease 2019 (COVID-19) Outbreak and Mental Health: Current Risks and Recommended Actions. 

JAMA Psychiatry

. 2021 Jan 1;78(1):9-10. doi: 10.1001/jamapsychiatry.2020.1730. PMID: 32579160
Lazarov A, Suarez-Jimenez B, Zhu X, Pine DS, Bar-Haim Y, Neria Y (2021). Attention allocation in posttraumatic stress disorder: an eye-tracking study. 

Psychological Medicine

 1–10. 

https://doi.org/10.1017/S0033291721000581
Zhu X, Suarez-Jimenez B, Zilcha-Mano S, Lazarov A, Arnon S, Lowell AL, Bergman M, Ryba M, Hamilton AJ, Hamilton JF, Turner JB, Markowitz JC, Fisher PW, Neria Y. Neural changes following equine-assisted therapy for posttraumatic stress disorder: A longitudinal multimodal imaging study. 

Hum Brain Mapp

. 2021 Apr 15;42(6):1930-1939.