Philip R. Muskin, MD
Board Certifications:
Psychosomatic Medicine, Psychiatry, Geriatric Psychiatry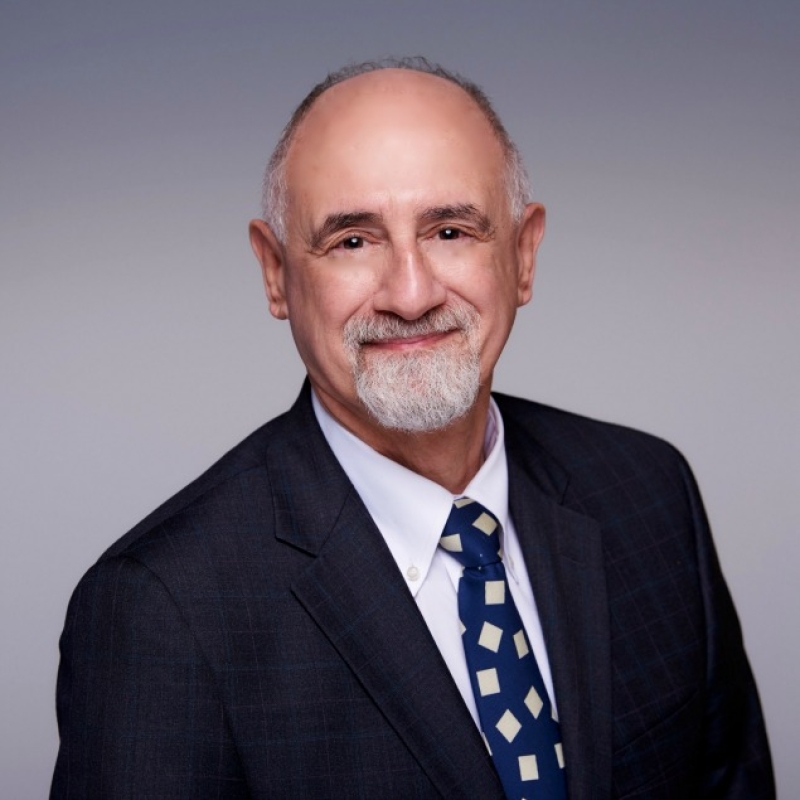 Overview
Areas of Expertise / Conditions Treated
Psychodynamic Psychotherapy, Psychodynamic Psychother w Med Mgmt, Psychoanalytic Psychotherapy, Medical Illness Psychotherapy, Medical Hypnosis, Depression and Anxiety Disorders, Psychopharmacology and Psychotherapy, Complementary Medicine, Postpartum Mood & Anxiety Disorders, Psychopharmacology of Anxiety and Depression, Sleep Disorder, Stress Management
Academic Appointments
Professor of Psychiatry at CUMC
Administrative Titles
Senior Consultant in Consultation-Liaison Psychiatry, Columbia University Medical Center
Philip R. Muskin, M.D. is the editor of Complementary and Alternative Medicine and Psychiatry, published by American Psychiatric Press, Inc. in 2000, one of the editors of Psychosocial Treatment for Medical Conditions (2003), and an editor of Psychologicl Effect of Catastrophic Disasters: Group Approaches to Treatment (2006), one of the authors of How to Use Herbs, Neutraceuticals and Yoga in Mental Health Care (2009), and one of the author/editors of Complementary and Integrative Treatments in Psychiatric Practice (2017). Dr. Muskin has received many academic awards, including Outstanding Teacher of the Year at the New York State Psychiatric Institute (NYSPI) on three separate occasions, the Association for Academic Psychiatry Lifetime Achievement Award, the Society for Liaison Psychiatry Award for outstanding contributions to the field of Consultation-Liaison Psychiatry and the Irma Bland Award for Residency Teaching (APA).
Dr. Muskin is a distinguished life fellow of the American Psychiatric Association, a Fellow of the Academy for Psychosomatic Medicine, and a Distinguished Life Fellow of the Association for Academic Psychiatry. In 1989 he founded the Trained Liaison Comforter Program at Columbia Presbyterian Hospital; a volunteer program that provided emotional support for families of patients in intensive care units.
He served as a consultant to the Red Cross First Step program for widows, has been a consultant to the Vivian Beaumont Theater, and was a volunteer facilitator in the NYPD Stress Management Program. He is Past-President of the Association for Academic Psychiatry and the Society for Liaison Psychiatry.
Dr. Muskin was the Program Chair for the 1999 meeting of the Academy of Psychosomatic Medicine. He has been a member of the Scientific Program Committee of the American Psychiatric Association since 1990, serving as chair for the 2001, 2002, 2014, 2015, and 2017 meetings. He was the first chair of the APA Council on Psychosomatic Medicine and was elected to the office of APA Secretary in 2017.
Hospital Affiliations
NewYork-Presbyterian/Columbia
Schedule an Appointment
New and Existing Patients:
Insurance Accepted
*Please contact the provider's office directly to verify that your particular insurance is accepted.
Credentials & Experience
Education & Training
New York Medical College
Internship: 1975 Metropolitan Hospital
Residency: New York State Psychiatric Institute
Fellowship: Columbia Presbyterian Medical Center, NY
Board Certifications
Psychosomatic Medicine
Psychiatry
Geriatric Psychiatry
Honors & Awards
Alan Stoudemire Award for Innovation & Excellence in Psychosomatic Medicine Education: Academy of Psychosomatic Medicine
Alumni Award: Columbia University Department of Psychiatry
 Lifetime Achievement Award: Association for Academic Psychiatry
Special Presidential Commendation: American Psychiatric Association
Irma Bland Award for Excellence in Teaching Residents: American Psychiatric Association
Presidential Award: Association for Academic Psychiatry
New York Times: New York Super Doctors (2007-2017)
Research
Dr. Muskin's research and publications include mood disorders and AIDS, the psychodynamics of the failure of empathy towards patients with AIDS, panic disorder, treatment of anxiety and depression in medically ill patients, maladaptive denial of physical illness, personality disorders in the primary care setting, the role of religiosity in patients' decisions regarding do-not-resuscitate status, the psychodynamics of physician-assisted suicide, and the impact of intercessory prayer on medical outcomes.
Selected Publications
Brown RP, Gerbarg PL, Muskin PR: How to Use Herbs, Nutrients, and Yoga in Mental Health Care, Norton, New York,  NY, USA
Muskin PR: The request to die: role for a psychodynamic perspective on physician-assisted suicide. JAMA 1998;279: 323-328
Sullivan MA, Muskin PR, Feldman SJ, Haase E: Effects of Religiosity on Patients' Perceptions of Do-Not-Resuscitate (DNR) Status. Psychosomatics  2004;45: 119-128
Roberts LW, Muskin PR, Warner TD, McCarty TA, Roberts BB, Fidler DC: Attitudes of Consultation-Liaison psychiatrists toward physician assisted death practices.  Psychosomatics  1997;38: 459-471
Muskin PR, Skomorowsky A, Shah RN: Co-managed Care for Medical Inpatients, C-L versus C/L Psychiatry. Psychosomatics 2016;57:258-263
The American Psychiatric Publishing Study Guide for the Psychiatry Board Examination. Edited by Muskin PR and Dickerman AL. American Psychiatric Publishing (2016).