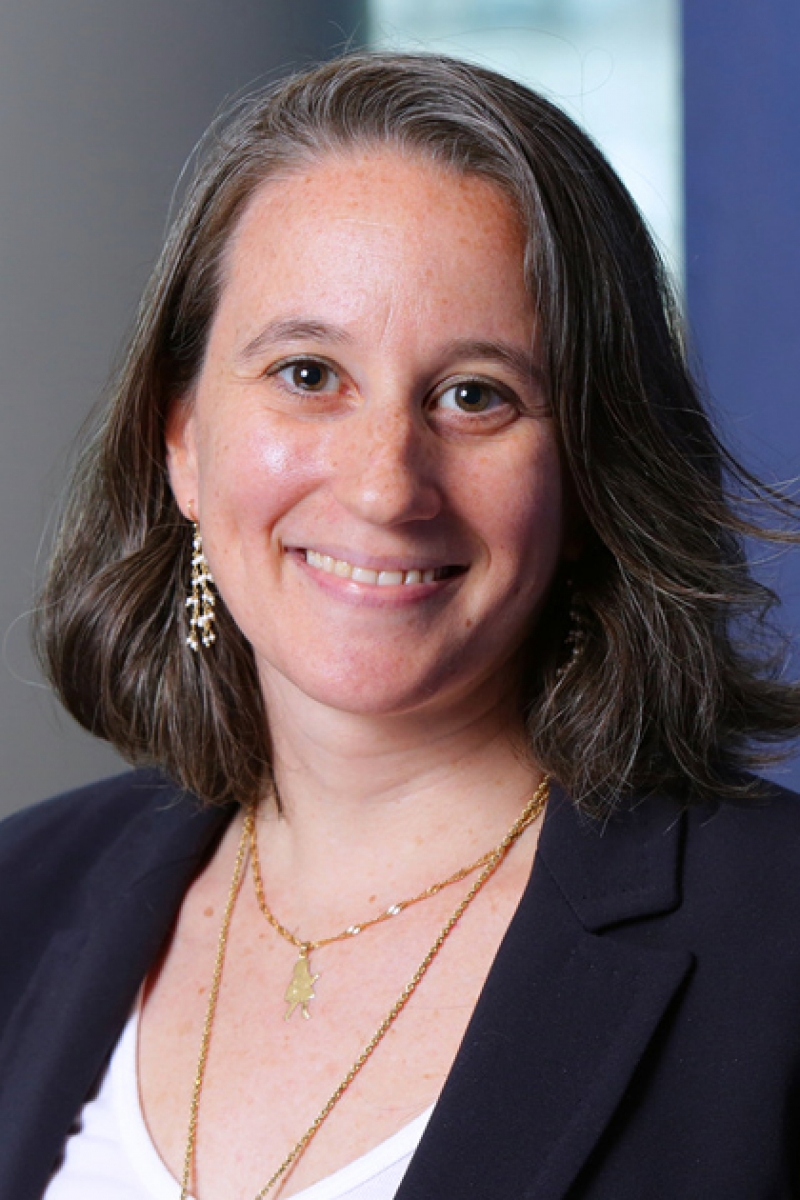 Overview
Academic Appointments
Associate Professor of Clinical Medical Psychology (in Psychiatry)
Dr. Glasofer is an Associate Professor of Clinical Medical Psychology (in psychiatry). At the New York State Psychiatric Institute, Dr. Glasofer has been involved in a variety of research studies for eating disorders in adults, including eating behavior and treatment of patients with anorexia nervosa and bulimia nervosa. Within Columbia's Department of Psychiatry, she provides instruction and supervision in Cognitive Behavioral Therapy for adults with anxiety, mood, and eating disorders. Dr. Glasofer is a member of the Academy for Eating Disorders and recipient of a 2008 Academy for Eating Disorders/National Institute of Mental Health Early Career Investigator Travel Fellowship. She is also a member of the Association for Behavioral & Cognitive Therapies and the American Psychological Association.
Credentials & Experience
Education & Training
BA, 2001 Psychology, English, Duke University
PhD, 2008 Psychology, American University
Internship: 2008 Bellevue Hospital and New York University Medical Center
Research
Research Interests
Cognitive Behavioral Therapy
Eating Disorders
Interpersonal Psychotherapy
Selected Publications
Steinglass, J.E., Glasofer, D.R., Walsh, E., Guzman, G., Peterson, C.B., Walsh, B.T., Attia, E., & Wonderlich, S.A. Targeting habits in anorexia nervosa: A proof-of-concept randomized trial. Psychological Medicine, 2018;48(15):2584-2591.
Walsh, B.T., Attia, E., Glasofer, D.R., & Sysko, R. (Eds.). Handbook of Assessment and Treatment of Eating Disorders. (2016) New York: American Psychiatric Association.
Glasofer, D.R., Albano, A.M., Simpson, H.B., & Steinglass, J.E. Overcoming fear of eating: A case study of a novel use of exposure and response prevention. Psychotherapy 2016; 53: 223-231.
Sysko, R., Glasofer, D.R., Hildebrandt, T., Klimek, P., Mitchell, J.E., Berg, K.C., Peterson, C.B., Wonderlich, S.A., & Walsh, B.T. Timothy. The Eating Disorder Assessment for DSM-5 (EDA-5): development and validation of a structured interview for feeding and eating disorders. International Journal of Eating Disorders 2015; 48: 452-463.
Glasofer, DR, Devlin, MJ: Cognitive behavioral therapy for bulimia nervosa. Psychotherapy 2013; 50: 537-542.
Glasofer, D.R, Haaga, D.A.F., Hannallah, L., Field, S.E., Kozlosky, M., Reynolds, J., Yanovski, J.A., & Tanofsky-Kraff, M.T: Self-efficacy beliefs and eating behavior in adolescent girls at-risk for excess weight gain and binge eating disorder. International Journal of Eating Disorders 2013;46: 663-668
Steinglass JE, Sysko R, Glasofer D, Albano AM, Simpson HB, Walsh BT: Rationale for the application of exposure and response prevention to the treatment of anorexia nervosa. International Journal of Eating Disorders 2011;44: 134-41
Glasofer DR, Tanofsky-Kraff M, Eddy KT, Yanovski SZ, Theim KR, Mirch MC, Ghorbani S, Ranzenhofer LM, Haaga D, Yanovski JA: Binge eating in overweight treatment-seeking adolescents. Journal of Pediatric Psychology 2007;32: 95-105
Tanofsky-Kraff M, Wilfley DE, Young JF, Mufson L, Yanovski SZ, Glasofer DR, Salaitia CG: Preventing excessive weight gain in adolescents: interpersonal psychotherapy for binge eating. Obesity 2007;15: 1345-1355.