Ryan S Sultan, MD
Assistant Professor of Clinical Psychiatry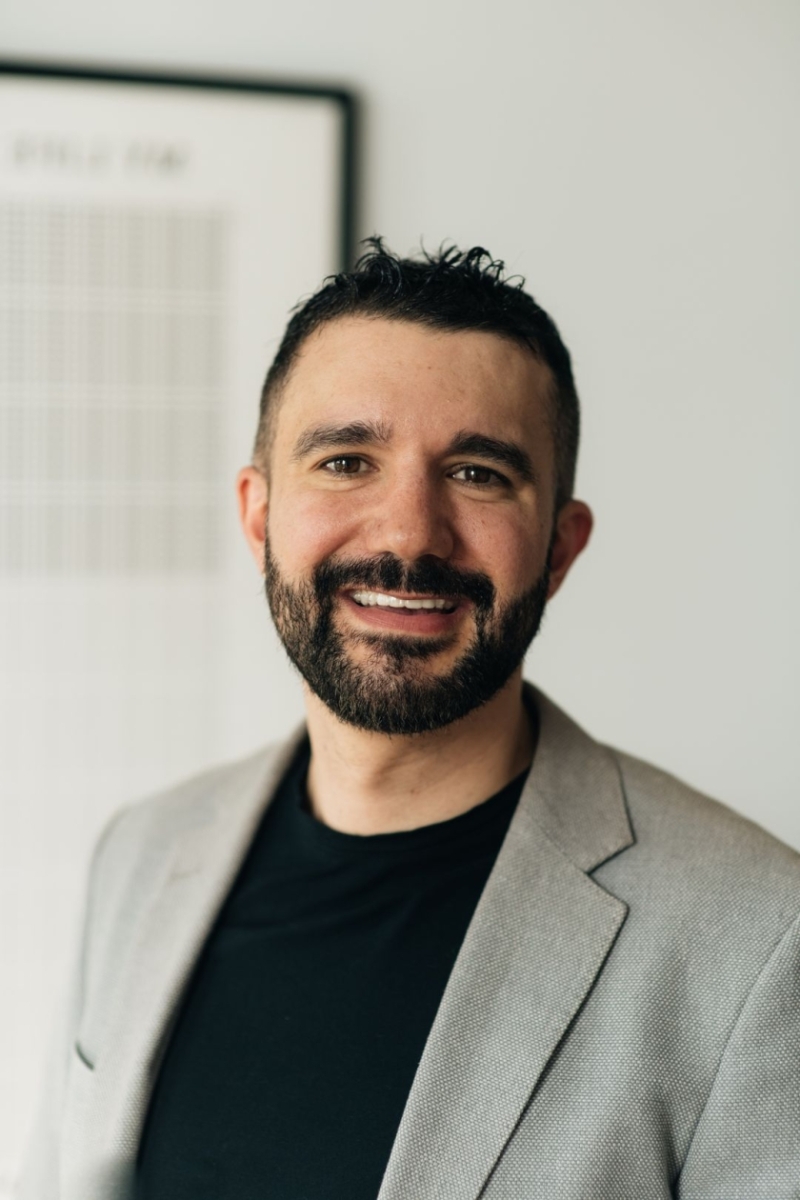 Overview
Dr. Ryan S. Sultan is an Assistant Professor of Clinical Psychiatry in the Department of Psychiatry at Columbia University Irving Medical Center/New York State Psychiatric Institute. Dr. Sultan is an expert in the areas of ADHD and Cannabis use. His research focuses on the interface of electronic databases, epidemiology, and evidence-based treatments with common psychiatric disorders. Dr. Sultan works closely with Dr. Mark Olfson as both a privately and NIH funded researcher. Currently, he is using big data to investigate cannabis and other substance use in teens. His past research on antipsychotic treatment of ADHD, psychopharmacology trends in youth, as well as clozapine and agranulocytosis. This work has been published in academic journals and presented both nationally and internationally.
Dr. Sultan completed his training as a physician at Emory School of Medicine, New York-Presbyterian Weill Cornell Medical College, and the Columbia University Irving Medical Center. Dr. Sultan has been featured in Time Magazine and on NPR's Morning Edition. 
In addition to his work as a researcher, Dr. Sultan is also director of Integrative Psych providing individualized evaluation and ongoing treatment for adults, youths and families. He specializes in psychotherapy and psychopharmacology for individuals with ADHD and Substance Use.
Areas of Expertise / Conditions Treated
Adult Psychiatry
Anxiety and Depression
Anxiety Disorders
Attention Deficit Hyperactivity Disorder (ADHD)
Behavior Problems
Bipolar Disorder
Ketamine Therapy
Panic Attacks
Parenting Issues
Psychopharmacology
Psychotherapy
Academic Appointments
Assistant Professor of Clinical Psychiatry
Administrative Titles
Research Scientist, Columbia University Irving Medical Center
Director, Mental Health Informatics
Credentials & Experience
Education & Training
Internship: Grady Memorial Hospital - Emory University
Residency: Emory University Hospital
Fellowship: NewYork-Presbyterian Hospital, Cornell and Columbia
Fellowship: Columbia College of Physicians & Surgeons
Research
Dr. Sultan is a pediatric and adult psychiatrist. in his reseracher, he examines safety and effectiveness of psychotherapy and medication intervetions for adults and youth with ADHD, anxiety, and depression. He has an unusual background of full clinical training in both pediatric and adult psychiatry, computer programing, and research using epidemiologic methods in large dataset analysis.
Current Projects:
Applying Statistical Natural Language Processing of Electronic Health Records (EHRs) to Improve Pharmacologic Management of ADHD: Dr. Sultan's current project aims to integrate pediatric psychiatry, programing, and research with Natural Language Processing (NLP), to identify key factor governing community treatment decision making in ADHD. Understanding these factors will aid in public health initiative that move shift towards evidence based treatment and move field towards personalized medicine by understanding best provider fits for youth with ADHD.
Past Projects:
Treatment Patterns and Outcomes for Youth: Using epidemiologic methods and administrative datasets, Dr. Sultan described pharmacologic treatment patterns of youth, high risk outcomes in ADHD youth and antipsychotic and stimulant treatment patterns of youth with ADHD. This research advanced the field by identifying population level trends in rates of prescribing of antipsychotics in ADHD youth, demonstrating links to comorbidity and identifying potential problematic prescribing. Further, this research has demonstrated that the age and sex distribution of stimulant and antidepressant use among young people is broadly consistent with known national epidemiologic patterns of their established indications for ADHD, anxiety, and depression. Lastly, in studying adverse behaviors in youth with ADHD, Dr. Sultan identified early clinical antecedents of future problematic behaviors in this population. Specifically, adolescents with ADHD have elevated risks for suicide behaviors, aggression, emotional dysregulation and legal issues.
Psychopharmacology Safety, Prescribing, and Nomenclature: Through research on rates of neutropenia and agranulocytosis for clozapine treated individuals, Dr. Sultan identified that new FDA monitoring guidelines are likely to substantially reduce the percentage of patients who meet criteria for clozapine-associated hematologic events requiring treatment interruption. This decrease may reduce the clinical burden of managing patients who can be safety treated with clozapine and therefore increase the number of individuals treated with this uniquely effective medication. Further, to combat misrepresentations of psychotropic medications, Dr. Sultan worked to advance our nomenclature through a more neuroscience-based model.
Research Interests
Anxiety/mood disorders (panic disorder, social anxiety, phobias, generalized anxiety, depression)
Attention Deficit-Hyperactivity Disorder (ADHD)
Cannabis
Depression, including treatment-refractory depression
Public Health
Substance Use Disorders
Grants
Elaine Schlosser Lewis Fund for Attention and Learning Disorders (American Academy of Child and Adolescent Psychiatry)
Translational Research in Child Psychiatric Disorders (National Institute for Mental Health, Federal Government)
Selected Publications
Sultan RS, Liu SM, Hacker KA, Olfson M. Adolescents With Attention-Deficit/Hyperactivity Disorder: Adverse Behaviors and Comorbidity. J Adolesc Health. 2021 Feb;68(2):284-291. doi: 10.1016/j.jadohealth.2020.09.036. Erratum in: J Adolesc Health. 2021 May;68(5):1024. PMID: 33541601.
Sultan RS. Wang S. Crystal S. Olfson M. Antipsychotic Treatment Among Youths With Attention-Deficit/Hyperactivity Disorder, JAMA Network Open. 2019;2(7):e197850. doi:10.1001/jamanetworkopen.2019.7850
Sultan R.S. Correll, C.U. Zohor, J. Zalsman G. Veenstra-VanderWeele J. What's in a Name? Moving to Neuroscience-based Nomenclature in Pediatric Psychopharmacology. Journal of the American Academy of Child & Adolescent Psychiatry. 2018 Oct;57(10):719-721.doi.org/10.1016/j.jaac.2018.05.024.
Sultan R.S. Correll C. Schoenbaum M. King M. Walkup J. T. Olfson M. National Patterns of Commonly Prescribed Psychotropic Medications to Young People. J Child Adolesc Psychopharmacol. 2018 Jan 29. doi:10.1089/cap.2017.0077.
Olfson, M. Wall M. Shang-Min L. Sultan R.S. Blanco C. E-cigarette Use Among Young Adults in the U.S. Am J Prev Med. 2019 Mar 16. pii: S0749-3797(19)30024-8. doi: 10.1016/j.amepre.2018.12.004
Sultan R.S. Olfson M. Correll C. Duncan, E. Evaluating the Effect of the Changes in FDA Guidelines for Clozapine Monitoring J Clin Psychiatry. 2017 Jul 18. pii: 16m11152. doi: 10.4088/JCP.16m11152.
Sultan R, Riva-Posse P, Garlow SJ, Schwartz AC. Beneficial pre-ECT ketamine infusion in a patient with treatment-resistant depression. Psychosomatics. 2014 Jul-Aug;55(4):396-399. doi: 10.1016/j.psym.2013.12.002. Epub 2013 Dec 4.