Tackling Nursing Home Vulnerability to Reduce the COVID-19 Death Rate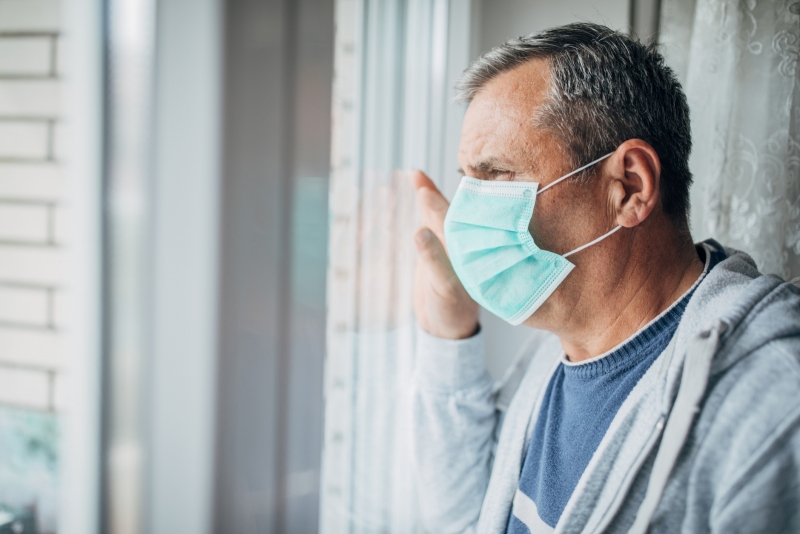 The first identified cluster of COVID-19 coronavirus cases in the United States occurred in the Life Care Center of Kirkland nursing home in the Seattle area. In this nursing home, 37 deaths were associated with COVID-19. The majority of nursing home residents and a large proportion of staff tested positive after systematic testing was instituted. The nursing home faces Federal fines because of lack of notification of state officials about the rapidly increasing rate of respiratory infections, failure to identify and manage patients who were falling ill, and the absence of backup when key clinical staff fell ill and could not work in the facility. Somehow, this facility earned five out of five stars last year on Federal ratings for overall care of residents and three out of five stars for its handling of inspections.
My family has a close relative who suffered a massive stroke a decade ago and now resides in a nursing home in Virginia. In late March 2020, the nursing home administrator informed us that one of the other residents had COVID-19 symptoms, had tested positive, and had been moved to a different section of the facility to ensure isolation from the other residents. The administrator assured us that close monitoring with testing when needed was being implemented throughout the nursing home, and that their facility had stockpiled enough Personal Protective Equipment (PPE) and ventilators to handle an outbreak if it occurred. After a couple of weeks, she called to inform us that the patient with COVID-19 unfortunately had passed away, but none of the other residents had tested positive or developed symptoms of the illness.
It is generally recognized that nursing homes vary widely in both their day-to-day functioning and their capacity to handle a crisis. This issue assumes greater importance because a large proportion of COVID-19 deaths have been reported to occur in nursing homes. The number is likely to be much higher because of lack of reporting, or underreporting, by nursing homes of the number of deaths associated with COVID-19. Mark Parkinson, CEO of the American Health Care Association, which represents long-term care facilities, says "only a very small percentage" of nursing home residents and staff have been tested because the Federal and State governments have not made nursing homes the top priority." Pennsylvania, for example, updated its statistics in early May to reveal that the majority of COVID-19 deaths in that state had occurred in nursing homes. 
The situation is similar in Europe. Dr. Hans Kluge, the World Health Organization's (WHO) Reginal Director for Europe, stated that up to half of coronavirus deaths across the continent have been in nursing homes, calling it an "unimaginable tragedy." When France started to add deaths in nursing homes to its daily mortality statistics, death rates doubled. There are important exceptions that illustrate the effectiveness of aggressive preventive strategies in nursing homes. In the Vilanova nursing home outside Lyon, France, nursing home leadership decided in March to lock all staff and residents together for an extended period in the facility, and 47 days later there were still no COVID-19 cases identified in that nursing home.  
Half the patients in nursing homes in the United States, who average around 80 years in age, suffer from dementia. In Europe, the rate of dementia in nursing homes may be even higher. The cardinal feature of dementia is severe memory loss, particularly for recent events, and other cognitive deficits. This type and level of impairment makes it very difficult for the person to remember instructions and to follow them. As is well-known, many cognitively intact people living in the general community often fail to comply with the instructions to wear a mask, wash hands, and practice social distancing. Nursing home residents with dementia have it a lot harder; they simply cannot learn and remember to follow new instructions consistently, and most will be unable to carry out these preventative measures against COVID-19. Further, many nursing home residents have severe illnesses and disabilities that make it difficult to physically comply with these measures that are necessary to decrease the spread of infection.  
Therefore, the main need in nursing homes in the current crisis is for a sufficient number of well-trained staff to work with nursing home residents to implement and closely monitor measures to prevent infection, and to institute widespread testing with quarantine and intensive medical management (including transfer to an acute care hospital if needed) for those who test positive for the infection. In the U.S., Medicare and managed Medicare plans typically cover up to the first 100 days in the nursing home if the patient has been transferred there from a hospital. After this period, except for the small minority of private-pay nursing home residents, Medicaid is responsible for all of the payments. Medicaid is financed by both the Federal and State governments in approximately equal parts and averages $206 per day in nursing homes across the country, which is less than half the daily reimbursement rate for Medicare and managed Medicare that cover the first 100 days of the nursing home stay.  This relatively low Medicaid reimbursement rate leads to nursing homes employing few clinical staff, often with a limited number of backup clinicians, and relying on consultant specialist physicians to make trips to the nursing home to manage clinical problems when they arise.  In the current environment of shelter-at-home orders in many states, these on-site physician consultations have decreased in frequency below their usual low rate.
The limited financial and staffing structure leaves many nursing homes in a weak position to respond to the COVID-19 crisis, which requires a quick ramp-up to test, monitor, isolate and treat patients when needed. In Florida, which has a higher density of nursing home residents than nearly all other states, the University of Florida and the National Guard conducted a large-scale testing program in retirement communities and nursing homes. This strategy helped to identify and isolate infected patients early and to limit the transmission of infection in retirement communities and nursing home residents, and among their staff. This approach may have helped to keep the mortality rate relatively low in the state of Florida.
Neither the Federal nor most State governments have made a serious attempt to prioritize the prevention and detection of COVID-19 in nursing homes, which may be related, in part, to these two agencies typically playing financial and operational ping-pong when faced with a nursing home crisis. Reports suggest that the shortage of PPE is being addressed, even if gradually, in nursing homes, though more clearly needs to be done. The central problem, however, remains that the limited staffing in most nursing homes is woefully inadequate to deal with COVID-19, particularly because the large proportion of patients with dementia makes it very difficult to ensure a best-practices implementation of infection control procedures.  Further, not all nursing homes have enough highly trained clinical staff that are capable of effectively implementing all of the preventive and treatment strategies. The large Federal aid packages to support hospitals and other healthcare facilities largely left out nursing homes even though the sky-high infection and death rates in such facilities have contributed in a large way to the overall depressing statistics. There is marked variability in standards among nursing homes, which often include adjacent assisted living facilities that are regulated even less.  If infection rates, and particularly death rates, are to be lowered sharply, the Federal government needs to channel new resources to nursing homes and assisted living facilities that are linked to them.  Outside personnel like the National Guard are needed to implement testing and provide guidance, and external monitors need to be added to ensure nursing home compliance with infection control regulations and requirements. In order to tackle this pandemic effectively, nursing homes need to be prioritized and supported to the same degree as acute-care hospitals have been.  
Lowering the COVID-19 death rate is a critical part of the recovery process, which has begun with partial reopening of the U.S. economy in some states. If nursing home infections can be decreased, the enormous toll on nursing home residents and their loved ones, who are now prevented from visiting each other, will lessen. Decreasing infection and death rates in nursing homes is important not only for the residents and their loved ones, and staff, in these facilities, but is essential for overall mortality rates to decline markedly. Lowering the alarming death rate is the key for people to feel that we are, indeed, overcoming this crisis. At that stage, we can become more confident that we can eventually win the war against this virus. 
D.P. Devanand, MD is a Professor of Psychiatry and Neurology and the Director of Geriatric Psychiatry at Columbia University Irving Medical Center.