Substance Use Disorders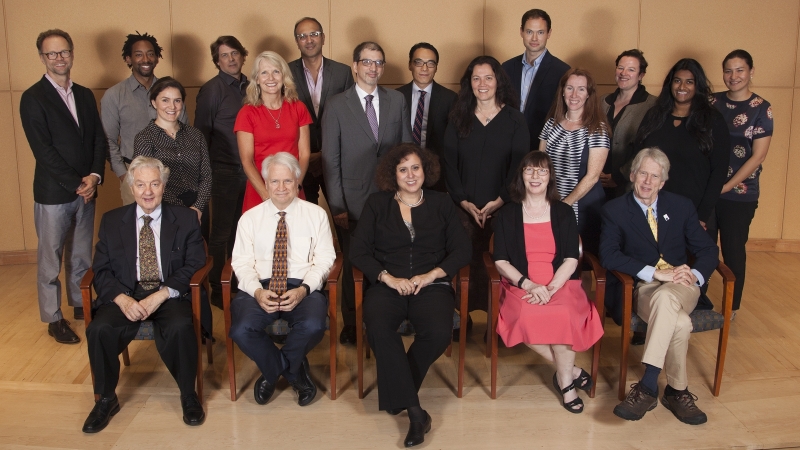 Improving treatment of substance use disorders through innovative research, state-of-the-art clinical care, and training the next generation of clinician-scientists.
Director: Frances R. Levin
Mission
We seek to develop novel medication, behavioral and device-based approaches to treating substance use disorders by integrating preclinical and clinical studies, and by refining experimental models and research methods. Behavioral pharmacology and cognitive neuroscience studies are investigating neurobiological mechanisms that both maintain substance use disorders and underlie behavior change in treatments. Clinical studies are testing the effectiveness of novel treatments derived from our understanding of neural mechanisms and examining the implementation of these treatments in the community. Faculty from the Division on Substance Use Disorders provide cutting-edge clinical services, utilizing evidence-based treatments. We are a leading center for clinical and research training for physicians, psychologists, and basic scientists developing careers in substance use disorder research and treatment. The Division faculty also lecture, supervise, and mentor Columbia University College of Physicians and Surgeons medical students, psychiatry residents, and addiction psychiatry fellows.
History
The Division on Substance Use Disorders was founded in 1992. The early mission of the Division was to translate our understanding of the biological and behavioral effects of drugs of abuse into the development of novel treatments for substance use disorders that can be studied in clinical trials setting. This mission remains a central focus of the division and has been expanded over a quarter century to include basic neurobiological approaches, as well as epidemiology, treatment implementation, and public health research. In parallel with our research mission, the Division has a longstanding tradition of teaching the next generation of researchers and clinicians who are specialized in addiction. For the past several years, the Division has been recognized by US World and News Report as one of the top three Substance Abuse Programs in the country.
Current Research Studies
Please visit our Substance Treatment and Research Service (STARS) page for more information about participating in research studies recruiting individuals with substance use problems.
Contact Us
For questions please contact:
Mildred Diaz
Program Administrator
mildred.diaz@nyspi.columbia.edu
Phone: 646-774-6145
Fax: 646-774-6111