Frances R. Levin, MD
Board Certifications:
Psychiatry, Addiction Psychiatry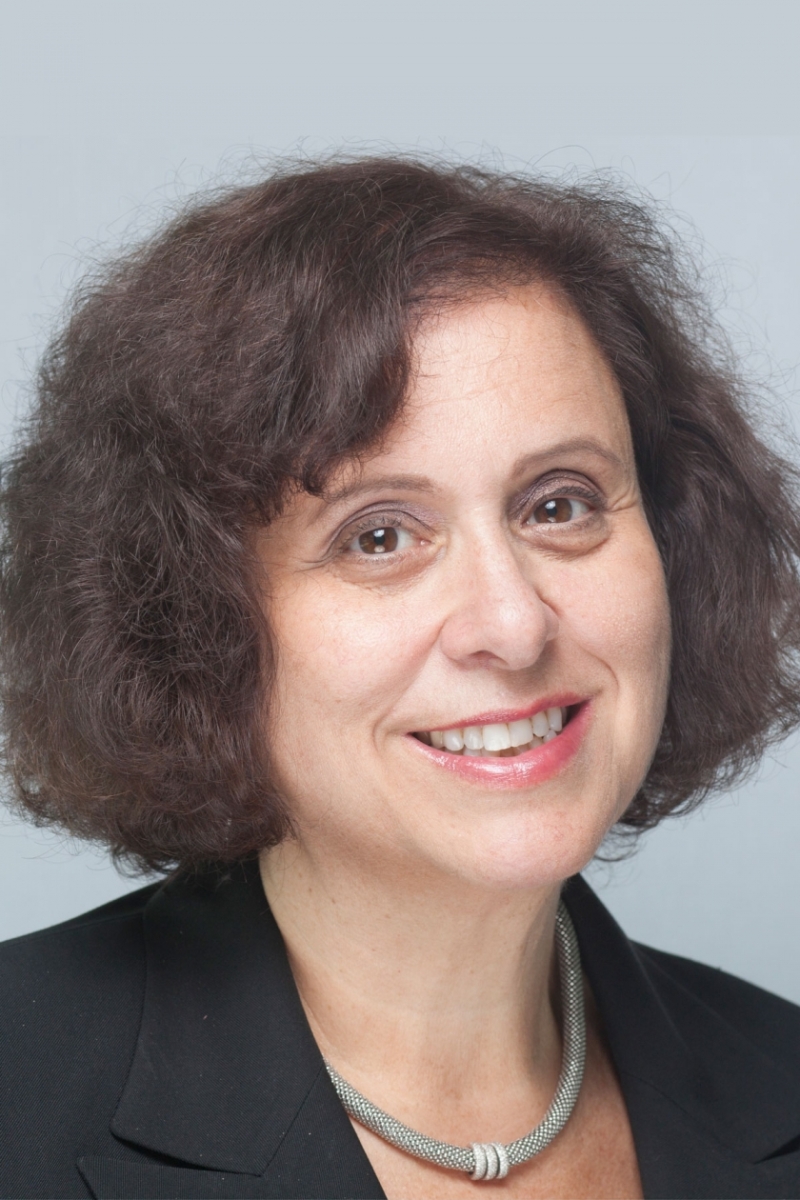 Overview
Areas of Expertise / Conditions Treated
Addiction Psychiatry, Addictive Disorders, Adult ADHD, Clinical Research, Substance Use
Academic Appointments
Kennedy-Leavy Professor of Psychiatry in the Division of Substance Abuse at CUMC
Frances Rudnick Levin, MD is the Kennedy-Leavy Professor of Psychiatry at Columbia University and the Chief of the Division on Substance Use Disorders at NYSPI/Columbia University. For over twenty years, she has been the Director of the Addiction Psychiatry Fellowship Program at New York Presbyterian Hospital and for the past fourteen years, she has been the PI of a T32 NIDA funded Substance Abuse Research Fellowship. Dr. Levin graduated from Cornell University Medical College and completed her psychiatric residency at the New York Hospital-Payne Whitney Clinic. She is Medical Director of the Providers' Clinical Support System-Medication Assisted Treatments (PCSS-MAT), a SAMHSA-supported national training and mentoring initiative focused on addressing the opioid use disorder crisis. Also, she is the Medical Director of a SAMHSA-supported State Targeted Response technical assistance grant to states that received funding to address the national opioid epidemic.
She is the principal investigator on several federally funded grants, including a U54 Medications Development grant evaluating novel treatments for opiate and cannabis use disorders, a T32 NIDA funded Substance Abuse Research Fellowship, and a K24 Mid-Career Investigator Award and collaborates on several other grants. Her current research interests include pharmacologic and psychotherapeutic treatment interventions for cocaine and marijuana use disorder, and treatment approaches for adults with substance use disorders and attention-deficit hyperactivity disorder along with other psychiatric illnesses. Dr. Levin has over two-hundred articles and book chapters on a wide range of topics including treatments of substance use disorders, assessment and treatment of co-occurring psychiatric illnesses and vulnerabilities associated with substance use disorders. She has served on several advisory panels and ad-hoc federal grant review groups and was as a member of the NIDA – Initial Review Group: Training and Career Development Subcommittee for eight years and served as a member to the NIDA Interventions to Prevent and Treat Addiction (IPTA). She is an editorial board member of three journals, past President of the American Academy of Addiction Psychiatry and past Chair of the APA Council on Addiction Psychiatry.
Hospital Affiliations
NewYork-Presbyterian/Columbia
Location(s)
CUMC/Herbert Pardes Building of the New York State Psychiatric Institute
Insurance Accepted
*Please contact the provider's office directly to verify that your particular insurance is accepted.
Credentials & Experience
Education & Training
Weill Cornell Medical College
Residency: NewYork-Presbyterian Hospital/Weill Cornell Medical Center
Board Certifications
Psychiatry
Addiction Psychiatry
Honors & Awards
Dr. Levin is the recipient of the 2015 Founder's Award from the American Academy of Addiction Psychiatry and is an American Psychiatric Association Distinguished Fellow. She is a Best Doctor, New York Magazine in Addiction Psychiatry since 2011.
Research
Research Interests
Substance Use Disorders
Psychiatric Comorbidity
Adult ADHD
Grants
RESEARCH FELLOWSHIP IN SUBSTANCE ABUSE DISORDER (Federal Gov)

Jul 1 2018 - Jun 30 2023
DOES MEDICAL CANNABIS REDUCE OPIOID ANALGESICS IN HIV+ AND HIV ADULTS WITH PAIN? (Federal Gov)

Jul 1 2017 - Jun 30 2022
FY 2018 OPIOID STATE TARGETED RESPONSE TECHNICAL ASSISTANCE (STR TA) (Federal Gov)

Feb 1 2018 - Apr 30 2020
FY 2018 OPIOID STATE TARGETED RESPONSE TECHNICAL ASSISTANCE (STR TA) (Federal Gov)

Feb 1 2018 - Jan 31 2020
FY 2018 OPIOID STATE TARGETED RESPONSE TECHNICAL ASSISTANCE (STR TA) (Federal Gov)

Feb 1 2018 - Jan 31 2020
TRAINING MEDICAL AND DENTAL STUDENTS IN SBIRT (Federal Gov)

Sep 30 2015 - Sep 29 2019
PROVIDERS CLINICAL SUPPORT SYSTEM FOR MEDICATION ASSISTED TREATMENT (PCSS-MAT) - TRAINING AND IMPLEMENTATION (Federal Gov)

Aug 1 2016 - Jul 31 2019
A SEQUENCED BEHAVIORAL AND MEDICATION INTERVENTION FOR COCAINE DEPENDENCE (Federal Gov)

Jun 1 2014 - May 31 2019
A SEQUENCED BEHAVIORAL AND MEDICATION INTERVENTION FOR COCAINE DEPENDENCE (Federal Gov)

Jun 1 2014 - May 31 2018
A SEQUENCED BEHAVIORAL AND MEDICATION INTERVENTION FOR COCAINE DEPENDENCE (Federal Gov)

Jun 1 2014 - May 31 2018
PROVIDERS CLINICAL SUPPORT SYSTEM FOR OPIOID THERAPIES (Federal Gov)

Sep 30 2014 - Sep 29 2017
APA SAMHSA SUBSTANCE ABUSE MINORITY FELLOWSHIP (Private)

Jul 1 2016 - Jun 30 2017
SHARED PHARMACOTHERAPEUTIC STRATEGIES FOR CANNABINOID & OPIOID USE DISORDERS (Federal Gov)

Sep 1 2014 - Jun 30 2017
QUETIAPINE TREATMENT FOR CANNABIS DEPENDENCE (Federal Gov)

Aug 1 2012 - Aug 31 2016
IMPLEMENTING PHARMACOTHERAPIES FOR OPIOD DEPENDENCE: COLLABORATIVE STRATEGIES FOR TRAINING HEALTH PROFESSIONALS (Federal Gov)

Aug 1 2013 - Jul 31 2016
TRANSLATIONAL RESEARCH TRANINIG ON ADDICTION FOR RACIAL/ ETHNIC MINORITIES (Federal Gov)

Jun 15 2013 - Feb 28 2015
MULTI-SITE CONTROLLED TRIAL OF COCAINE VACCINE (6 OF 6) COLUMBIA UNIVERSITY SITE (Federal Gov)

Sep 15 2008 - Jul 31 2013
HUMAN COCAINE VACCINE (TA-CD) IN THE TREATMENT OF COCAINE DEPENDENCE (Federal Gov)

Oct 1 2010 - Sep 30 2012
Selected Publications
Nunes EV, Levin FR: Treatment of depression in patients with alcohol or drug dependence: A meta-analysis. JAMA 2004;291(15): 1887-1896
Levin FR, Mariani JJ, Brooks DJ, Pavlicova M, Cheng W, Nunes EV: Dronabinol for the treatment of cannabis dependence: A randomized, double-blind, placebo-controlled trial. Drug and Alcohol Dependence 2011;116(1-3): 142-150
Mariani JJ, Pavlicova M, Bisaga A, Nunes EV, Brooks DJ, Levin FR: Extended-release mixed amphetamine sales and topiramate for cocaine dependence: A randomized controlled trial.. Biological Psychiatry 2012;72(11): 950-956
Levin FR, Mariani JJ, Brooks DJ, Pavlicova M, Nunes EV, Agosti V, Bisaga A, Sullivan MA, Carpenter KM: A randomized double-blind, placebo-controlled trial of venlafaxine-extended release for co-occurring cannabis dependence and depressive disorders. Addictive Behaviors 2013;108(6): 1084-1094
Levin FR, Mariani JJ, Specker S, Mooney M, Mahony A, Brooks DJ, Babb D, Bai Y, Eberly LE, Nunes EV, Grabowski J : Extended-Release Mixed Amphetamine Salts vs Placebo for Comorbid Adult Attention-Deficit/Hyperactivity Disorder and Cocaine Use Disorder: A Randomized Clinical Trial. JAMA Psychiatry 2015;72(6): 593-602