Anxiety Disorders Clinic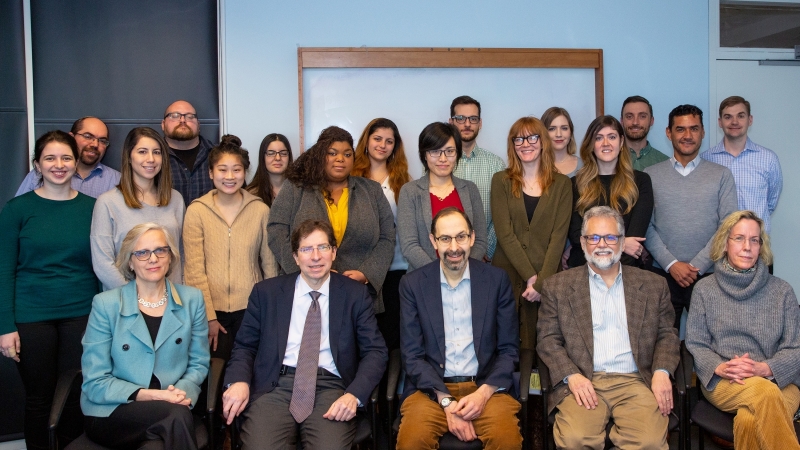 The Anxiety Disorders Clinic (ADC) was established in 1982 to study the diagnosis, pathophysiology, and treatment of anxiety disorders. The clinic now includes programs in obsessive-compulsive disorder (OCD), posttraumatic stress disorder and related traumatic conditions (PTSD and Trauma program), social anxiety disorder, generalized anxiety disorder, the Hispanic Treatment Program, and anxiety and depression in patients with medical conditions. Studies include effectiveness trials in community settings, efficacy trials in tertiary care settings, internet-based treatment, biological studies (e.g., brain imaging studies, translational studies), international collaborations, and epidemiological and health services research.
Our mission is to improve the outcome of our patients by developing and studying new therapeutic strategies, elucidating the brain mechanisms underlying their symptoms, and disseminating evidence-based practices to clinicians and patients. We are examining pharmacotherapy, psychotherapy (cognitive-behavioral therapy, interpersonal therapy, brief supportive therapy, relaxation therapy), computer-based training, and complementary medicine approaches. In collaboration with colleagues at Columbia University and the New York Psychiatric Institute, we conduct brain imaging studies using a range of techniques (positron emission tomography, magnetic resonance spectroscopy, functional magnetic resonance imaging). We also conduct epidemiological and services research. For more information check the links below.
Principal Investigators
Helen Blair Simpson, MD, PhD, Vice Chair of Research, Department of Psychiatry; Director, Center for Obsessive-Compulsive and Related Disorders
Roberto Lewis-Fernandez, MD, Co-Director, Anxiety Disorders Clinic; Director, Hispanic Treatment Program
Franklin Schneier, MD, Co-Director, Anxiety Disorders Clinic
Yuval Neria, PhD, Director, PTSD Research and Treatment Program
John Markowitz, MD, Research Scientist
Benjamin Suarez-Jimenez, PhD, Research Scientist
Xi Zhu, PhD, Research Scientist
Neil Aggarwal, MD, Research Scientist
Ana Stefancic, PhD, Associate Research Scientist
Core Faculty