The Training Institute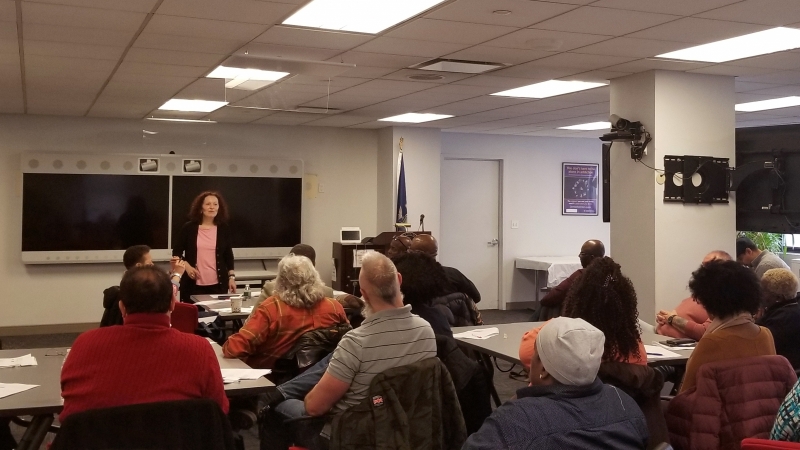 The Training Institute (TI), currently located at the Division on Substance Use Disorders at the Research Foundation for Mental Hygiene, Inc (RFMH) in the Department of Psychiatry at Columbia University Irving Medical Center (CUIMC) located at the New York State Psychiatric Institute (NYSPI), and formerly located at NDRI-USA, Inc. has more than thirty years experience designing and implementing capacity building initiatives for community-based organizations that provide treatment for substance use and other behavioral health disorders. The TI's mission is to bridge the gap between research and practice in the public health arena by advancing state-of-the-art techniques, evidence-based and promising practices, and other supports for human services providers in order to create sustainable change that will reduce health disparities. This is accomplished through curriculum development, training workshops and technical assistance, which is collectively informed by ongoing needs assessment, research and evaluation.
At NYSPI's Division on Substance Use Disorders, the TI continues its long tradition of work as a leader on public health issues such as substance use, HIV/AIDS, HCV and other STIs, Mental Health, Health Care Reform, Cultural Competence, and Criminal Justice problem solving courts. 
The TI provides cutting edge training and technical assistance for health and human services providers in NYC, regionally, nationally and internationally. Senior staff trainers collectively offer expertise in just about every topic area relevant to substance use and other behavioral health issues. Capacity building and workforce development are facilitated via various mediums including: in-person training workshops; training-of-trainers (ToT); seminars, regional and national conferences; webinars; narrated slide sets; and self-paced on-line courses. Additional services include provider needs assessment, consultation, intensive technical assistance (ITA), curriculum development (in-person, webinar & on-line format), and training evaluation. Our senior staff comes from diverse backgrounds and orientations, offering subject matter expertise on a wide array of topics and versatility in our approach to training and technical assistance.
If you are interested in inquiring about opportunities for training and technical assistance, please contact TI's Director, Michael Chaple, PhD by email: michael.chaple@nyspi.columbia.edu. 
The TI currently manages and operates four large-scale training and technical assistance initiatives. Services provided by each project are described in more detail here.