Clinical Services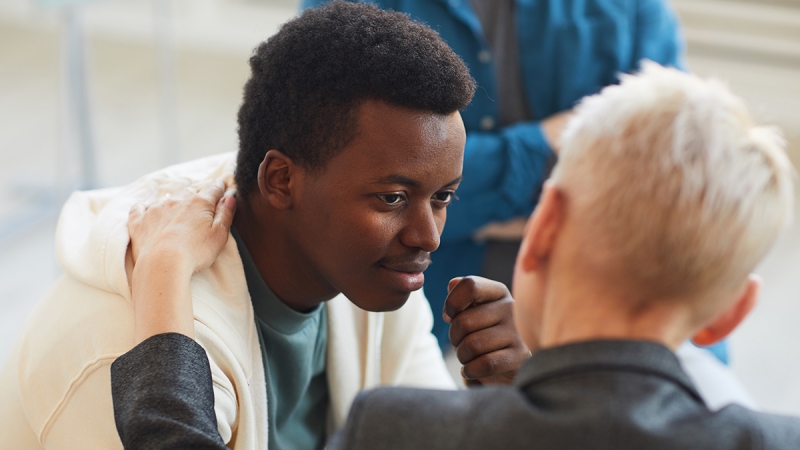 Columbia Psychiatry and Psychology is committed to treating depression and related disorders across the lifespan. As leaders in the field, our psychiatrists and psychologists provide comprehensive mental health services across the greater NY metro area, including comprehensive evaluations, medication management, therapy (e.g., cognitive behavioral therapy, interpersonal therapy, dialectical behavior therapy), group therapy, couples counseling, and family therapy.
To address pressing clinical needs, Columbia Psychiatry offers video visits and teletherapy. As services are conducted virtually, there is no need to leave the comfort of your home. Learn more about these services or request an appointment.
Our Services
The vast majority of psychiatric disorders emerge during childhood and adolescence. Accordingly, child and adolescent psychiatrists and psychologists provide expert assessment and evidence-based treatment for psychiatric concerns.
CUCARD Clinic

: Specializing in treatment for anxiety disorders, this clinic offers both general and intensive outpatient care and provides a range of evaluation, therapy, and education services for children and their families.

CUCARD Westchester Day Program: This program seeks to help youth suffering from anxiety and OCD by providing comprehensive treatment and support.
With an emphasis on group therapy, this program is geared toward adults and offers treatment for a variety of psychiatric disorders, including depression, bipolar disorder, substance misuse, and related disorders.
This program provides mental health care to people across the gender and sexuality spectrum and offers a diverse array of services, spanning from psychotherapy and medication management to hormone therapy and surgery.
Strong assessment is the hallmark of targeted and effective care. Core to this aim is to work with patients and their therapists to offer an objective perspective on diagnosis, treatment, and/or medications.
Depression is a leading cause of disability among adults. Accordingly, dedicated psychiatrists and psychologists provide compassionate care, tailored to individual needs. Therapy services range from individual therapy, couples therapy, and group therapy. Medication consultations and management also are available.
Recent advancements in clinical care have indicated that ketamine, an anesthetic medication, may prove to be a safe and effective treatment for people with treatment resistant depression. This program offers a comprehensive treatment that could help alleviate depression symptoms and reduce suicidal thoughts.
A collaboration between the Division of Child Psychiatry and the Department of OB/GYN, this program focuses on supporting the mental health of women, particularly during important periods in life such as during pregnancy or during parenthood.