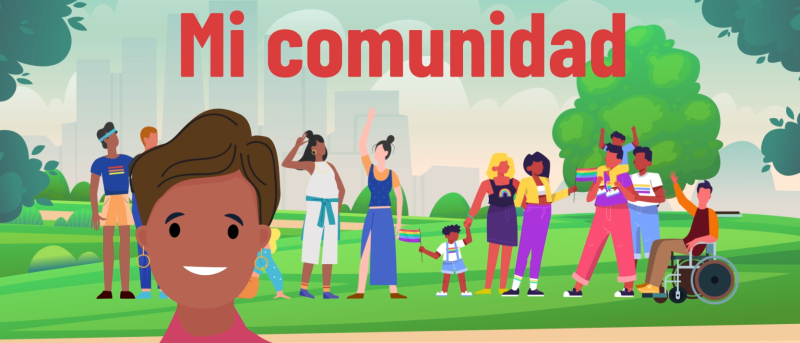 Spanish Language Resources Address Mental Health Needs of Underserved New Yorkers
The Columbia Department of Psychiatry in partnership with The New York Public Library (NYPL) and Black Health, has released a series of Spanish language videos to raise awareness and spark conversations about mental health in the Latinx/a/o community. 
The 10 short, animated videos, which focus on mental well-being and self-care, extend the reach of the Community Mental Health Project, an initiative that aims to bring free education and resources to New Yorkers who face lack of access and cultural barriers to behavioral health care.
The initiative, funded by the Leon Levy Foundation, launched in November 2021. The program creators hope their vision of collaboration will serve as a model for university and library systems to work together. 
"While everyone can use and benefit from these videos, we aim to use the content to educate and reduce the distress and trauma in the our racially and ethnically diverse communities that have borne the brunt of the pandemic," said Paul Margolies, PhD, of Columbia Psychiatry's Center for Practice Innovations (CPI). "We see this as an opportunity not only to promote mental health but also to help normalize it and decrease the stigma of seeking help."
CPI, which brings best practices to mental health programs across New York State based on evidence-based recovery outcomes, developed the video series and books focusing on mental illness and mental health in both English and Spanish in addition to online programs featuring Columbia experts on topics identified by Black Health and NYPL. 
As part of the initiative, NYPL has expanded its mental health resources and outreach to communities through education forums and other events.