Columbia Psychiatry Partners with New York Public Library to Support NYC Communities Hardest Hit by COVID-19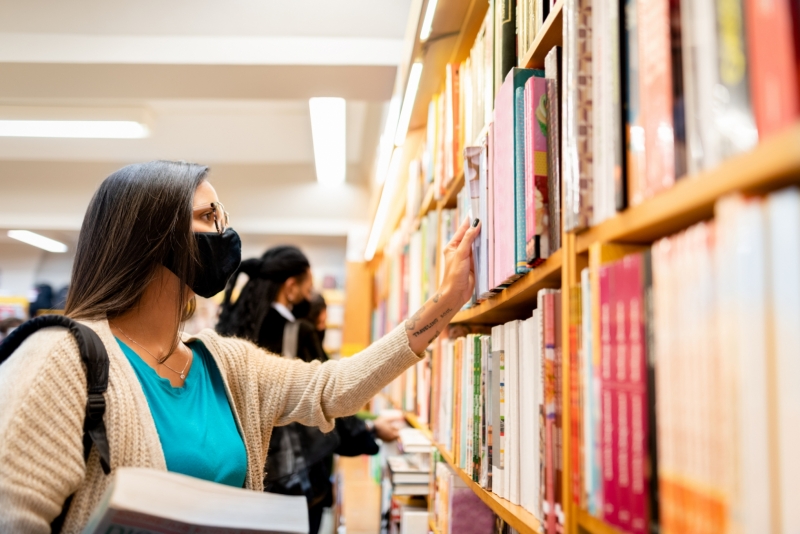 Columbia University Department of Psychiatry and The New York Public Library have joined forces in an innovative public health initiative centered on assisting New York City neighborhoods dealing with the mental health fallout of the COVID-19 pandemic, which continues to hit low-income and Black and Latinx New Yorkers the hardest.
The post-COVID Community Mental Health Project, made possible through support from the Leon Levy Foundation, aims to increase public access to mental health information; educate communities on mental health risks, including addiction; engage residents in supporting each other's wellbeing; and improve connections to behavioral health services.
"The expertise of Columbia Psychiatry when coupled with the well-earned community trust of NYPL creates a powerful collaboration that the Leon Levy Foundation is proud to support, helping to bring free mental health resources to the city's most underserved communities," said Shelby White, founding trustee of the Leon Levy Foundation. 
To ensure the program reaches the city's most vulnerable populations, NYPL and Columbia have partnered with the National Black Leadership Commission on Health (Black Health), a nonprofit that seeks to achieve health equity within the Black community. The organization will facilitate racially and ethnically diverse roundtable discussions to identify areas of behavioral health most relevant to the community.
Extend Columbia's Reach to Diverse Communities
"The effects of the COVID-19 pandemic will be extensive and enduring, and Columbia can no longer wait for communities to seek out support," said Dr. Jeffrey A. Lieberman, professor and chair of the Department of Psychiatry at Columbia University. "Working with NYPL and Black Health, Columbia Psychiatry will be able to further extend our reach to diverse populations throughout the city. We are motivated and ready to help." 
C. Virginia Fields, president and CEO of Black Health, said it is imperative that the organization continue to advocate for improved mental health access in the Black community.
"The increased incidence of mental health challenges is related to a lack of access to culturally appropriate and responsive care, prejudice, and racism inherent to healthcare systems, as well as trauma related to violence, constant policing, implicit bias, poverty, and other forms of oppression," Fields said. "At Black Health, we strive to engage the communities we serve in dialogue about their needs, mobilizing resources and partnering with organizations committed to addressing the intersectional stigma related to mental health access."
The post-COVID Community Mental Health Project builds on initial work done by NYPL, which through Spaces to Thrive, a partnership with the Mayor's Office of ThriveNYC, offers free mental health resources, programs, and training at more than a dozen branches in the Bronx, Manhattan, and Staten Island. 
A Model for University-Library Partnerships
The initiative also capitalizes on the expertise of the Department of Psychiatry and its Center for Practice Innovations (CPI), which brings best practices to mental health programs across New York State based on evidence-based recovery outcomes.
CPI will develop educational resources, including animated videos and books, both in English and Spanish, as well as online programs featuring Columbia mental health experts on topics identified by Black Health and library staff. NYPL will spearhead the outreach to communities, including distribution and promotion of materials, hosting virtual events, and expanding the library's mental health resources.
"Libraries have always played a significant and trusted role in public life, and for over 125 years The New York Public Library has welcomed all New Yorkers, providing access to reliable and vital resources that support their success," said Anthony W. Marx, president of The New York Public Library. "We are honored to collaborate with Columbia, with its extraordinary clinical, educational, and research resources. This partnership, essential now given the trauma of the last year, is another step in building a civic culture that always provides and spreads the word on essential mental health supports to strengthen our City."  
The program creators hope their vision of collaboration will serve as an innovative model for university and library systems to work together. 
"Our goal is to deliver accessible and accurate information that reduces distress and trauma, builds resilience, and when needed, makes treatment accessible and available," Dr. Lieberman said. "While the pandemic exacerbated longstanding disparities in mental health treatment and access, as with most crises, this can be a time of opportunity."
Media Contact
For media inquiries or more information, please contact:
Carla Cantor
Director of Communications
Columbia University Department of Psychiatry
carla.cantor@nyspi.columbia.edu
347-913-2227.