The Leader in World Psychiatry
Ranked #1 in Psychiatry in New York City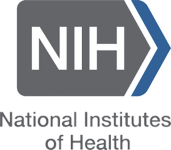 Ranked #4 in Psychiatry in the Country

Ranked #2 in Post-Graduate Psychiatric Education
News
Columbia psychiatrist's new book interweaves socio-cultural narratives with his own story of recovery

It's that time of year again, when we start to realize the idealistic images we had of ourselves happily sweating in the gym aren't manifesting themselves quite as easily as we thought they would.

Columbia psychologist Zachary Blumkin offers tips on navigating family friction, health concerns, and expectations.

New insights into genetic architecture of disease hold promise for improved risk prediction and novel drug design.

Tips for keeping eating behaviors healthy and finding support over the festive season.
Events
Tuesday, February 1, 2022

Tuesday, February 1, 2022