The Leader in World Psychiatry
Ranked #1 in Psychiatry in New York City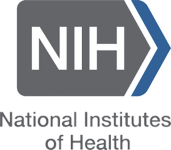 Ranked #4 in Psychiatry in the Country

Ranked #2 in Post-Graduate Psychiatric Education
News
At Columbia Cohen Center for Health and Recovery from Tick-borne diseases, Kristen Kendrick takes the time to assess the patient from multiple perspectives.

Belinda Busogi discovered her research calling in a program that pairs Columbia psychiatry researchers with historically underrepresented racial or ethic groups.

In the 2022 U.S. News & World Report survey of best graduate and professional schools, Columbia Psychiatry's medical education program earned the No. 2 ranking nationwide.

Stacy St. Clair credits Columbia's Gender Identity Program for the gift of true self.

Growing legislative attempts to limit, ban, or criminalize access to this critical model of medical care endangers the health and well-being of transgender and nonbinary youth.