Committee for Diversity and Inclusion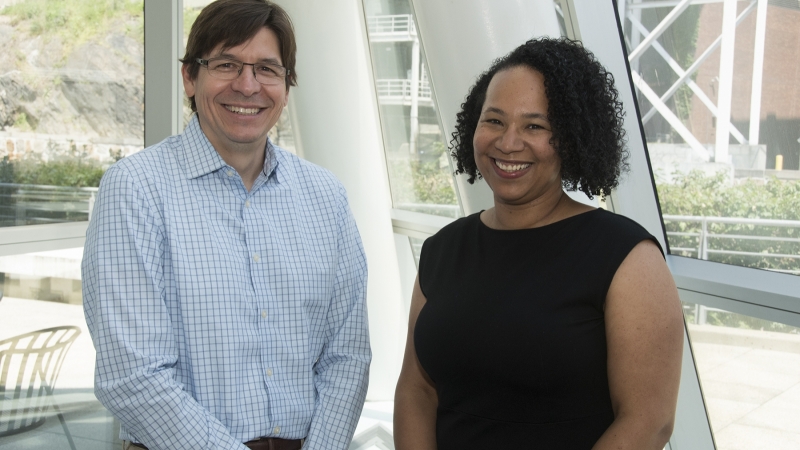 Co-Chairs
Jean-Marie Bradford, MD and David Leonardo, MD, PhD
Mission
To guide departmental efforts to enhance the racial and ethnic diversity of the faculty
Overview
The Committee for Diversity and Inclusion was appointed and held its first meeting on March 24th, 2014 and has met monthly since. The Committee has focused on implementing the recommendations of the department's 2013 Diversity Task Force Report as follows:
Recruitment: to enhance the pipeline to careers in psychiatry by supporting departmental and university-wide initiatives to increase the number of trainees from underrepresented racial/ ethnic groups at the level of medical student, resident, and fellow. In addition, the committee endeavors to identify both junior faculty from underrepresented racial/ethnic groups for promotion and prominent faculty from underrepresented racial/ethnic groups for recruitment to senior positions.
Faculty Development: to assess the needs of faculty members from underrepresented racial/ethnic groups and implement programming targeted to address those needs.
Promoting the value of diversity: to publicize the Department's interest in creating a diverse environment and to raise awareness within the Department of the value of an ethnically diverse faculty.
Members
Melissa Arbuckle, MD, PhD
Co-Director of the Residency Program in Psychiatry
Associate Professor of Clinical Psychiatry at CUIMC
Jonathan Amiel, MD
Associate Dean for Curricular Affairs at Columbia University's
Vagelos College of Physicians and Surgeons
Assistant Professor of Psychiatry at CUIMC
Adriane Birt, MD
Director, Mobile Crisis Service
Medical Director for Quality in Adult Psychiatry, NYPH
Assistant Professor of Psychiatry at CUIMC
Cristiane Duarte, PhD, MPH
Lambert Associate Professor of Child Psychiatry at CUIMC,
in the Division of Child and Adolescent Psychiatry
Stephanie Le Melle, MD
Co-Director, Public Psychiatry Fellowship
at New York State Psychiatric Institute
Associate Clinical Professor of Psychiatry at CUIMC
Roberto Lewis-Fernandez , MD
Director of the NYS Center of Excellence for Cultural Competence and
the Hispanic Treatment Program at New York State Psychiatric Institute
Professor of Psychiatry at CUIMC
Accomplishments & Current Activities
Career Development Panel for residents, postdocs, and faculty from underrepresented racial/ethnic groups
Needs survey for faculty
Summer medical student program (funded by SAMHSA) to increase pipeline
List of suggested Grand Rounds Speakers from racially/ethnically diverse backgrounds for Columbia Grand Rounds committee
Effort coordination with other departments across the medical center and the office of Diversity at Columbia's Vagelos College of Physicians and Surgeons through the Kenneth A Forde Diversity Alliance
Contact Us
Jean-Marie Bradford, MD
alvesbr@nyspi.columbia.edu
646-774-5120
David Leonardo, MD, PhD
el367@nyspi.columbia.edu
646-774-7105
Links