Office of Equity, Diversity and Inclusion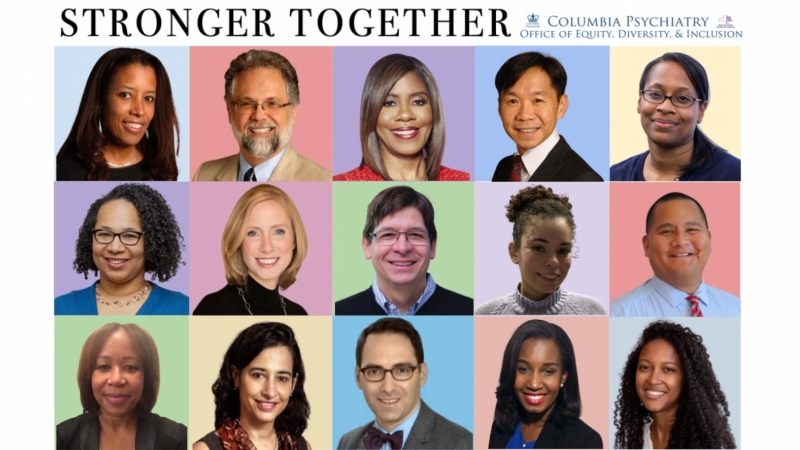 Pictured are the cabinet members of the Office of Equity, Diversity and Inclusion.
"Diversity and Inclusion are critical elements of institutional excellence, health equity and the tripartite mission of education and training, clinical services and research in our department."
-Jean-Marie Alves-Bradford, MD, Inaugural Director, Office of Equity, Diversity and Inclusion
Mission
The Columbia Psychiatry Office of Equity, Diversity, and Inclusion, established October 2020, is a formal expansion of a Committee for Diversity and Inclusion, a Faculty Affairs Committee formed in 2013. Our mission is to create an inclusive environment that values diversity in race, ethnicity, gender identity, sexual orientation, religion, disability, and socioeconomic status, to ensure that faculty, trainees and staff thrive in academic medicine.
We believe that our psychiatric workforce should reflect the diverse communities we serve. We are committed to increasing diversity and inclusion, critical elements to the goal of achieving health equity.  The office will create, collaborate on and implement best practices to foster a more diverse workforce and a more equitable and inclusive environment that is welcoming to all. 
           Meet us                       Our Resources                    Our Events
                                                      or
                                 Subscribe to our listserv here!
                                      Leave us a suggestion!