LGBTQ+ Trainees and Allies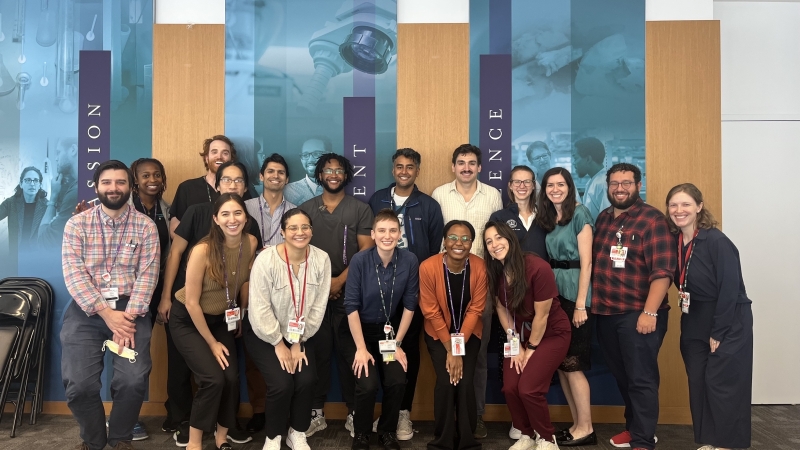 The Columbia Psychiatry Residency Program aims to 1) Provide Columbia psychiatry trainees with the tools and training needed to deliver competent mental health care to LGBTQ+ patients and families, 2) Train leaders in LGBTQ+ mental health, and 3) Promote LGBTQ+ trainee wellness and community.
We do this by 1) Providing training in LGBTQ+ clinical care and advocacy from faculty supervisors with expertise in LGBTQ+ care, 2) Supporting LGBTQ+ trainees' professional development, and 3) Fostering a professional environment that supports and advocates for LGBTQ+ individuals. We also directly partner with Columbia's Division of Gender, Sexuality, and Health.
Programs and Initiatives
Advisor/Mentorship Program: A program that pairs LGBTQ+ trainees with a faculty mentor with similar interests. This includes research, clinical, or general professional development advising and mentorship.
Supervisory Program: A program that pairs trainees (LGBTQ+ or otherwise) with a supervisor who can provide expert consultation for LGBTQ+ issues that arise on clinical rotations.
Process Groups: Held for all LGBTQ+ trainees and allies to discuss and process current events that impact LGBTQ+ individuals. 
Lecture Series: Held annually through VP&S and monthly through the Program for the Study of LGBTQ+ Health.   
Didactic Series on Gender and Sexuality: 8-week course provided to all PGY3 Columbia Psychiatry Residents. See course objectives here. Additional research and training opportunities available through the Division of Gender, Sexuality, and Health.
LGBTQIA+ Affinity Group: All Columbia, New York Presbyterian, Research Foundation for Mental Hygiene (RFMH), and New York State Psychiatric Institute (NYSPI) employees are encouraged to attend.
For more information
All inquiries can be sent to Claire.Koljack@nyspi.columia.edu
Faculty Mentors: Oliver Stroeh, MD and Walter Bockting, PhD, LP