Mitochondrial PsychoBiology Group (Picard Lab)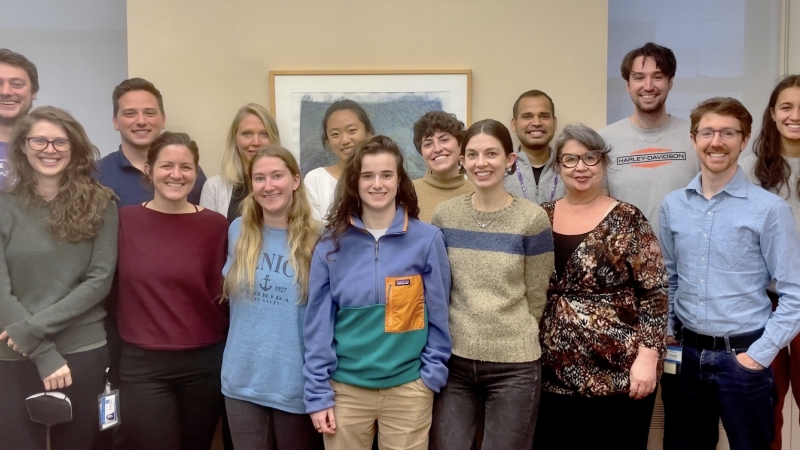 Location and Contact Information
1051 Riverside Drive
Kolb 4
United States
Open location in Google Maps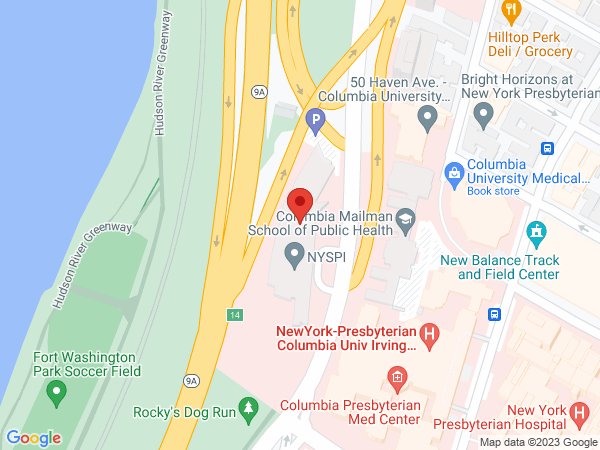 Life emerges from the organized flow of energy through biological systems. Cellular energy flow is largely driven by mitochondria, which in turn gives us the ability to sense and perceive, integrate information, adapt, and thrive.
Our team combines knowledge from mitochondrial biology, stress neuroendocrinology, geroscience, network science, and mitochondrial medicine to understand principles of mitochondrial communication and signal transduction. ​We develop new laboratory assays and omics-based computational approaches to explain how psychological states influence biological and energetic processes within mitochondria, and in turn how mitochondria influence mental and physiological functions.
Together with our collaborators, we deploy our mitochondrial phenotyping platform to map inter-individual variation and sex differences in mitochondrial health, to understand mitochondrial plasticity over time, and to map their role in the ​maintenance of human health and aging.
​Our goal is to discover bioenergetic mechanisms of brain-body communication and to use this knowledge to build an integrative model of human health that can help transform how we teach and practice medicine.​
Lab Members
Martin Picard, PhD

Martin is an Associate Professor of Behavioral Medicine (in Psychiatry and Neurology) at Columbia University Irving Medical Center. He trained as a physiologist in neuroimmunology, then in aging mitochondrial biology, psychosocial oncology, and systems biology at McGill University, Canada. As a postdoc fellow he worked with cellular and animal models of mitochondrial disease with Doug Wallace at the Center for Mitochondrial and Epigenetic Medicine (CMEM), and on stress neuroendocrinology with Bruce McEwen. Beyond his passion for mitochondria and transdisciplinary research, outside the lab Martin enjoys electric cars and renewable energy, and spending time in nature with family.

Caroline Trumpff, PhD

Caroline is an Assistant Professor of Medical Psychology in the Department of Psychiatry. Caroline completed her postdoctoral training as a Herbert H. and Ruth S. Reiner Postdoctoral Research Fellow in the Picard Lab. Caroline received her PhD in psychological sciences from the Université Libre de Bruxelles, Belgium. She completed her doctoral research at the Belgian Scientific Institute of Public Health (Sciensano) where she studied the effects of iodine deficiency during pregnancy on children's neurodevelopment. Caroline's research aims to understand the interplay of psychological stress exposure and mitochondrial biology as a potential biological pathway linking psychosocial stress to physical and mental health trajectories across the lifespan. Her research has been funded by a NARSAD young investigator award. Outside the lab, Caroline is an avid reader of literature and psychoanalysis, has a passion for the arts, and enjoys travelling and cooking.

Anna Monzel, PhD

Anna completed her BSc in Biology at the University of Bonn in Germany and her MSc in Systems Biology at the University of Luxembourg. She received her PhD in Stem Cell Biology from the University of Luxembourg at the Luxembourg Centre for Systems Biomedicine. In her doctoral work she developed an iPSC-derived human midbrain organoid model, which she used to study the neurodegenerative disorder Parkinson's disease. Her main scientific interest involves investigating the role of mitochondria in the development of neurological disorders. In particular, she is interested in understanding how health-relevant psychological and metabolic stressors influence mitochondrial behavior and predispose to late-life functional decline. Outside the lab, Anna enjoys cooking, baking, skating and spending time in nature.

Lea Gregorio, RN

Lea is a registered nurse working in diagnostic radiology. As part of the MiSBIE study, she works with the team and uses her advanced IV skills to collect serial blood draws at multiple time points along the study protocol. She also processes patient-reported outcomes in questionnaires.

Grace Liu, MA

Grace is the data manager in the Division of Behavioral Medicine. Grace provides comprehensive data services for our lab and the Division including data collection design, data quality checking, data reporting and data customization utilizing SAS, Excel/VBA, and other analytical packages. She maintains and updates the REDCap software/database for the MiSBIE study. Grace Liu holds a M.A. in Geographical Informational Systems and previous worked as analyst in nonprofit sector.

Shannon Rausser, BSc

Shannon's background is in Neuroscience and Art. She received her BSc in Neuroscience from the University of Massachusetts, Amherst. Her main interests include the creative mind, neural networks, and mental health. Her long-term goal is to complete a PhD in Neuroscience to continue research on stress and mental health disorders. Shannon's current work in the lab focuses on longitudinal psychobiological assessments to evaluate the effects of stress and aging on mitochondria and hair. Outside of the lab, Shannon enjoys biking, creating art, and traveling.​

Jeremy Michelson, BSc

Jeremy earned his Bachelor's Degree at Tulane University, where he studied the impact of stress and early life experiences on infant development with Dr. Stacy Drury. After graduation, he worked at UCSF Institute for Human Genetics, where he helped manage the Program in Prenatal and Pediatric Genome Sequencing (P3EGS) with PIs Pui-Yan Kwok, Mary Norton, Barbara Koenig, and Neil Risch. Jeremy matriculated to the Nutritional and Metabolic Biology PhD program at Columbia with the aim of integrating genetic, neuroscientific, and metabolic approaches. His work in the Picard lab focuses on the role of circulating mitochondrial DNA in psychological stress, health, and disease. ​Outside the lab, Jeremy enjoys cooking, Broadway shows, and evening walks in riverside park with his dog, Harley.

Alex Junker, BSc

Alex earned their bachelor in biology from the University of South Carolina, studying ROS generation during nicotine withdrawal. After graduation, they studied cardiac metabolism at Cleveland Clinic before pursuing their MPH in Sociomedical Sciences at Columbia's Mailman School. They're interested in tying social determinants analyses with lab research on bioenergetics. In the lab, Alex performs analyses of sex differences in human mitochondrial biology, and deploys our high-throughput mitochondrial phenotyping platform to profile blood and brain mitochondria in humans. Outside of lab, Alex loves drawing murals, getting lost in parks, and doing comically amateur blacksmithing.

Natalia Bobba, MSc

Natalia Bobba completed her BSc in Human Biology and her MSc in Cellular and Molecular Biology at the Universidad de la República (UdelaR) in Uruguay, carrying out her dissertation research at the Instituto de Investigaciones Biológicas Clemente Estable (IIBCE) and the Institut Pasteur Montevideo (IPMon), respectively. She was then awarded a Fulbright Foreign Scholarship for Graduate Students that brought her to the PhD program in Nutritional and Metabolic Biology at Columbia University. Her main scientific interest involves understanding how mitochondrial function influences gene expression regulation and its implications in human disease. Outside the lab, Natalia enjoys listening to music and playing the guitar, playing soccer and practicing yoga, as well as taking long walks around the city.

Alexander Sercel, PhD

Alexander earned his BA in Biology from the College of Creative Studies at the University of California, Santa Barbara and received his PhD in Molecular Biology from the University of California, Los Angeles. He conducted his dissertation research in the laboratory of Dr. Michael Teitell where he developed stable isolated mitochondrial transfer technologies and applied them to cell engineering pipelines, enabling studies of mitonuclear interactions in patient-relevant tissue types. His broader scientific interests include understanding the role of the mitochondria in mediating brain-body signaling under stress and exploring the potential of mitochondrial metabolism as a target for future regenerative therapies. Outside of lab, Alexander is passionate about cooking, playing guitar, and seeing live music.​

Catherine Kelly, BA

Catherine graduated from Kenyon College in 2019 with a BA in Psychology and Dance. After college, Catherine worked in Denver Public Schools as an AmeriCorps service member and as a teaching assistant in an inclusive classroom. Her professional interests include child development, the mind-body connection, and movement research. In the lab, Catherine coordinates the MiSBIE study, through which she works at the interface of the clinical team, our visiting participants, and the wet laboratory where MiSBIE samples are processed and analyzed. Outside the lab, Catherine is a volunteer at Dance for All Bodies, a non-profit that organizes dance classes designed for people with disabilities.

Janell Smith, BSc

Janell received her Bachelor of Science in Human Physiology and Neuroscience from University of California San Diego in 2016, and has since focused her research in the field of regenerative medicine. She worked at Harvard University, differentiating human embryonic stem cells into motor neurons and glial cells to study neurodegenerative diseases. She then worked at Regeneron, optimizing a protocol for differentiating induced pluripotent stem cells into inner ear hair cells, to be used as a human model to assess hearing-related therapeutics. Janell is now a graduate student in the Integrated Program in Cellular, Molecular, and Biomedical Studies and her thesis work lies at the intersection of mitochondrial signaling, aging, and psychobiology. In her spare time, Janell enjoys spending time with family and friends, playing video and board games, and relaxing with her two cats.

Hannah Huang, BSc, MSc candidate

Hannah completed her BSc in Anatomy and Cell Biology at McGill University, where she studied biomarker for major depressive disorder and discovered her passion for neuroscience and mental illness. She is currently pursuing her MA in Clinical Psychology at Teachers College, Columbia University. Her long-term goal is to pursue a PhD in neuroscience to study the neurobiology of mental illness, brain-body connection, and psychoneuroimmunology. In the lab, Hannah performs analyses of molecular indices of mitochondrial and immune functioning, aiming to elucidate the association between maternal stress phenotypes and the risk for preterm birth. Outside of the lab, Hannah loves exploring restaurants, visiting museums, and biking along the Hudson River at sunset.

Jack Devine, MSc

Jack earned his BA in Microbiology and his MSc in Neuroscience from Trinity College Dublin in Ireland. His Masters research project was on the role of reactive astrocytes in Parkinson's disease and the use of iPSCs to model neurodegenerative disease. His main scientific interests include the biology of the mind and mental health. In the lab, Jack deploys the group's mitochondrial phenotyping platform to measure mitochondrial electron transport chain enzymatic activities in cells and tissues from mice and humans. Outside the lab, Jack enjoys reading books, running, and playing tennis.

Vanessa Giardino, BA

Vanessa originally received formal training in the arts & sciences, and now combines several years of experience in finance and science administration at Columbia University and other institutions. As Project Coordinator, Vanessa assists with the administrative and organizational management of the Mitochondrial Psychobiology Laboratory. She works closely with Dr. Picard to support the training and career development of our diverse lab Members, foster a warm and productive environment, and achieve the ambitious long-term goals of the group. Vanessa passionately speaks Italian and relishes learning new things. Outside the lab, she enjoys making jewelry from found objects, reading, cooking, and being at the beach at her house in Italy.

Samantha Leonard, BA

Samantha earned her BA in Psychology from SUNY Geneseo, where she studied the psychopharmacological effects of THC on Long-Evans rat pups and their mothers under the guidance of Dr. Vincent Markowski. After graduation, she became certified as an ABA Technician and worked with young children diagnosed with autism spectrum disorder. She is currently earning her MS in Neuroscience and Education at Teachers College, Columbia University, and plans to pursue a PhD in Behavioral Neuroscience. Her current work in the lab focuses on understanding how mood states, behaviors, gender, and sleep dynamically influence saliva cell-free mitochondrial DNA throughout the day. Outside of the lab, Samantha enjoys snowboarding, attending concerts, and cooking meals for her friends.

Mangesh Kurade, MSc

Mangesh completed his BSc in Pharmaceutical Sciences from the University of Mumbai, and an MSc in Pharmacology and Toxicology at Long Island University in 2018. His thesis project involved developing animal asthma and pulmonary inflammation models and using novel Angiotensin Type 2 (AT2R) receptor-specific peptides. His previous research experience in the Ferrari Lab at CUIMC involved investigating degenerative mitral, aortic, and bioprosthetic heart valves and the molecular mechanisms that provoke their degradation. As the Mitochondrial Psychobiology Laboratory Manager, Mangesh oversees general lab operations, leads the laboratory processing of the precious MiSBIE study samples, manages the MiSBIE Biobank, and manages the completion of collaborative projects related to mitochondrial health. Outside of lab work, he likes a good game of tennis, long drives, cooking, and playing his guitar.

David Shire, PhD

David received his BA in Biology from Boston University and his PhD in Environmental Sciences from Rutgers University - Newark. For his doctoral research, he utilized quantitative proteomic approaches to investigate membrane protein localization and mechanisms of trace metal metabolism in marine phytoplankton. His current research interest is in the origins of cell-free mitochondrial DNA in biofluids and the mechanisms that contribute to its dynamic behavior. In the lab, David deploys the group's high-throughput platform for quantifying circulating mitochondrial DNA in clinical biofluid samples from in-house studies and in materials provided by external collaborators. Outside of the lab, he enjoys distance running, creating digital art, and browsing in used bookstores.
Select Publications
Trumpff C, Rausser S, Haahr R, Karan KR, Gouspillou G, Kirschbaum C, Picard M. Dynamic behavior of cell-free mitochondrial DNA in human saliva. PubMed

Sturm G, Karan KR, Monzel AS, Santhanam B, Taivassalo T, Bris C, Ware SA, Cross M, Towheed A, Higgins-Chen A, McManus MJ, Cardenas A, Lin J, Epel ES, Rahman S, Vissing V, Grassi B, Levine M, Horvath S, Haller RG, Lanaers G, Wallace DC, St-Onge M, Tavazoie S, Procaccio V, Kaufman BA, Seifert EL, Hirano H, Picard M (2023). OxPhos defects cause hypermetabolism and reduce lifespan in cells and in patients with mitochondrial diseases. Communications Biology, 6(1):1-22. PMID: 36635485 PMCID: PMC9837150

Rosenberg A, Rausser S, Ren J, Mosharov EV, Sturm G, Ogden RT, Patel P, Soni RK, Lacefield C, Tobin DJ, Paus R, Picard M (2021). Quantitative mapping of human hair graying and reversal in relation to life stress. eLife, 10:e67437. PMID: 34155974 PMCID: PMC8219384

Trumpff C, Marsland AL, Basualto C, Martin JL, Carroll JE, Sturm G, Gu Z, Vincent A, Kaufman BA, Picard M (2019). Acute psychological stress increases serum circulating cell-free mitochondrial DNA. Psychoneuroendocrinology, 106:268-276 [Special issue: Stress and cellular aging]. PMID: 31029929 PMCID: PMC6589121