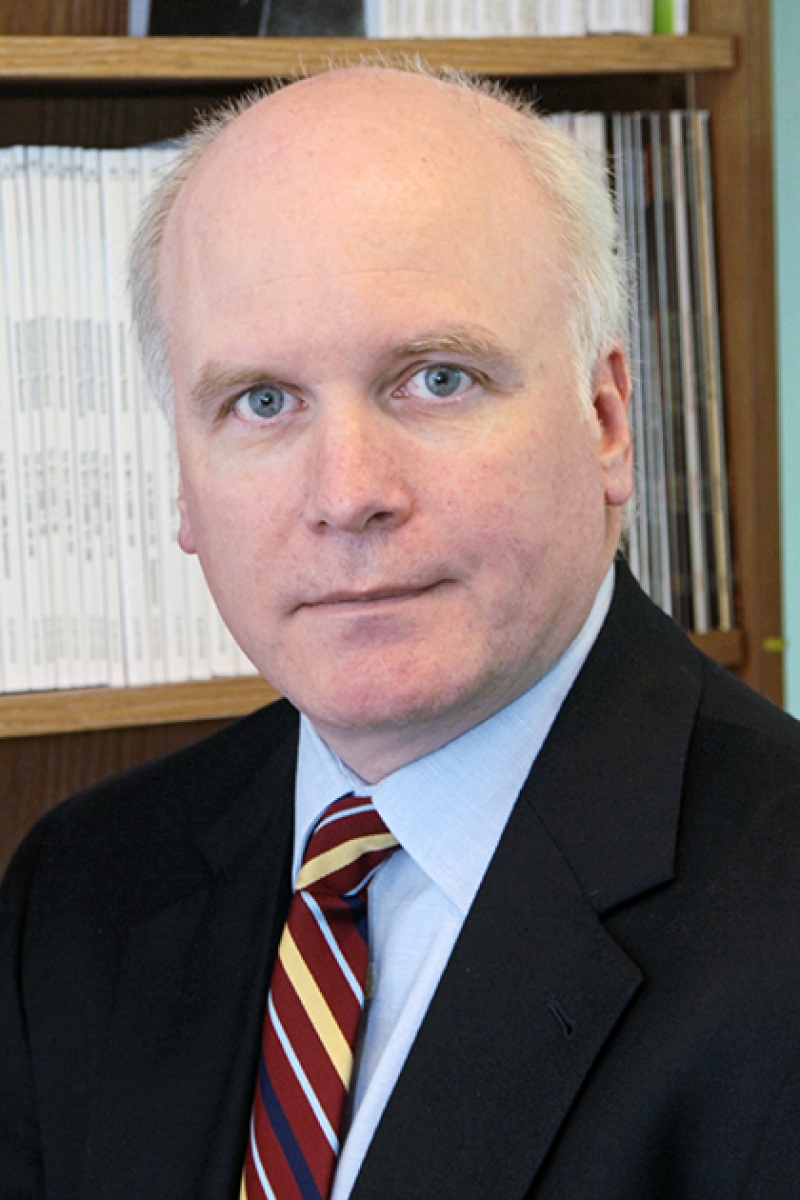 Overview
Academic Appointments
Special Lecturer in Psychiatry
Administrative Titles
Chief Medical Officer, NYS Office of Mental Health
Medical Director, Division of Managed Care, NYS Office of Mental Health
Thomas E. Smith, MD is Chief Medical Officer, NYS Office of Mental Health (OMH), Medical Director of NYS OMH's Division of Managed Care, and Special Lecturer in the Department of Psychiatry at Columbia University. He joined the Columbia faculty in 2001 after serving as Director of Continuing Care Services at New York-Presbyterian Hospital and Associate Professor of Psychiatry at Weill Medical College of Cornell University. Dr. Smith has directed behavioral health programs for individuals with serious mental illness in both community and academic settings for over 25 years and has conducted extensive research on the factors that predict recovery from chronic illness in this population.
Dr. Smith joined the NYSPI Division of Mental Health Services and Policy Research in 2008 and at the same time was invited to be a member of the NYC Mental Health-Criminal Justice Panel that reviewed the incidents of violence involving individuals with serious mental illness in NYC. He was the Medical Director of the NYC Care Monitoring Initiative and Director of the OMH Phase I Behavioral Health Organizations program prior to his current role overseeing NYS Medicaid reform initiatives for the NYS OMH. Dr. Smith is also principal investigator and collaborator on a number of research studies focusing on engagement in care of individuals with first episode psychosis and serious mental illness.
Dr. Smith earned his M.D. at Wayne State University School of Medicine in Detroit, Michigan, and completed his residency in the department of psychiatry of the University of Chicago School of Medicine. Dr. Smith is the recipient of numerous awards including the National Alliance for Research on Schizophrenia and Depression (NARSAD) Young Investigator Award, the Jacob and Valeria Langeloth Foundation Award, and the National Institute of Mental Health (NIMH) Academic Career Award. He has received NIMH and foundation funding for research on the factors that contribute to recovery and successful independent living for individuals with chronic mental illness. Other research interests involve the assessment of performance and quality indicators in behavioral health clinical practice. He is a member of the Association for Research in Nervous and Mental Disease and Fellow at the American Psychiatric Association.
Credentials & Experience
Education & Training
Wayne State University School of Medicine
Residency: University of Chicago Hospitals
Research
Dr. Smith's research interests focus on public mental health policy initiatives targeting individuals at high risk for violence and other poor outcomes, as well as novel pharmacologic and psychosocial treatment approaches for individuals with psychotic and personality disorders.
Research Interests
Medicaid Behavioral Health State Policy Development and Implementation
Grants
MENTAL DISORDERS PREVALENCE STUDY (Federal Gov)

Oct 10 2019 - Sep 29 2022
EARLY INTERVENTION MENTAL HEALTH DEMONSTRATION STUDY (Federal Gov)

Aug 29 2016 - Aug 28 2022
OPTIMIZING AND PERSONALIZING INTERVENTIONS FOR SCHIZOPHRENIA ACROSS THE LIFESPAN (OPAL) (Federal Gov)

Apr 1 2018 - Dec 31 2021
HOSPITAL DISCHARGE PLANNING AND TRANSITION TO OUTPATIENT PSYCHIATRIC CARE (Federal Gov)

Jul 1 2016 - Apr 30 2020
IMPROVING LIFE TRAJECTORIES FOR YOUTH WITH EARLY PSYCHOSIS (Federal Gov)

Sep 30 2014 - Sep 29 2019
ONTRACKCHILE FOR FIRST EPISODE PSYCHOSIS (Federal Gov)

Aug 7 2018 - Jun 30 2019
2/2 A COMPARISON OF LONG-ACTING INJECTABLE MEDICATIONS FOR SCHIZOPHRENIA-ACLAIMS (Federal Gov)

Jul 9 2009 - Mar 31 2016
EVALUATION OF NY STATE HEALTH HOMES (NY State Gov)

Jan 1 2014 - Dec 31 2015
GUIDELINES FOR PEER SUPPORT SERVICES IN MENTAL HEALTH INPATIENT SETTINGS (Private)

Jul 1 2013 - Jun 30 2015
PREVENTING RELAPSE IN YOUNG ADULTS WITH SERIOUS MENTAL ILLNESS BY ENHANCING ENGAGEMENT IN CARE (Private)

Jul 1 2009 - Jul 1 2014
RECOVERY AFTER AN INITIAL SCHIZOPHRENIC EPISODE (RAISE) (Federal Gov)

Jul 13 2009 - Dec 31 2013
EVALUATING THE IMPACT OF CLINICAL ALERTS GENERATED FROM MEDICAID CLAIMS DATA (Federal Gov)

Jun 18 2011 - Feb 28 2013
THE NYC MENTAL HEALTH CARE MONITORING INITIATIVE: PRACTICES TO ENHANCE TREATMENT ENGAGEMENT AND RETENTION FOR PATIENTS WITH SERIOUS MENTAL ILLNESS CRIMINAL JUSTICE INVOLVEMENT (Private)

Jan 1 2010 - Dec 31 2012
Selected Publications
Smith TE, Haselden M, Corbeil T, Tang F, Radigan M, Essock SM, Wall MM, Dixon LB, Wang R, Frimpong E, Lamberti S, Schneider M, Olfson M: Continuity of care and discharge planning for hospital psychiatric admissions. Psychiatric Services 2019 (in press)
Haselden M, Corbeil T, Tang F, Olfson M, Dixon LB, Essock SM, Wall MM, Radigan M, Frimpong E, Wang R, Lamberti S, Schneider M, Smith TE: Family involvement in psychiatric hospitalizations: associations with discharge planning and prompt follow-up care. Psychiatric Services 2019, published online 16 July 2019; doi.org/10.1176/appi.ps.201900028
Smith TE, Kurk M, Sawhney R, Bao Y, Cohen DE, Nossel I, Dixon, LB: Estimated staff time effort, costs, and Medicaid revenues for coordinated specialty care clinics serving clients with first-episode psychosis. Psychiatric Services 2019; 70(5):425-427;doi: 10.1176/appi.ps.201900039
Smith TE, Abraham M, Berezin J, Cohen D, Dixon LB, Fish DG, Lincourt P, Myers RW, Pincus HA, Radigan M: A multi-stakeholder partnership to develop behavioral health quality and performance measures. Psychiatric Services 2019; 70:247–249; doi:10.1176/appi.ps.201800256
Mascayano F, Nossel I, Bello I, SmithTE, Ngo H, Piscitelli S, Malinovsky I, Susser E, Dixon LB: Understanding the Implementation of Coordinated Specialty Care for Early Psychosis in New York State: A Guide Using the RE-AIM Framework.Early Intervention in Psychiatry 2019;1–5; doi: org/10.1111/eip.12782
Nossel I, Wall MM, Scodes, J, Marino, L, Zilkha S, Bello I, Malinovsky I, Lee R, Radigan M, Smith TE, Sederer LI, Gu G, Dixon, LB. Results of a coordinated specialty care program for early psychosis and predictors of outcome. Psychiatric Services 2018; 69:863–870; doi: 10.1176/appi.ps.201700436 
National Council Medical Director Institute (Smith TE, member): Medication Matters: Causes and Solutions to Medication Non-Adherence. National Council for Behavioral Health, report released September 21, 2018
Smith TE, Abraham A, Bivona M, Brakman MJ, Brown IS, Enders G, Goodman S, McNabb L, Swinford JW: "Just be a light." Experiences of peers working on acute inpatient psychiatric units. Psychiatric Rehabilitation Journal 2017; 40(4):387-394; doi: 10.1037/prj0000224
Castillo EG, Pincus HA, Smith TE, Miller G, Fish D: New York State Medicaid reforms: Opportunities and challenges to improving the health of those with serious mental illness. Journal of Health Care for the Poor and Underserved 2017; 28:839-852; doi: 10.1353/hpu.2017.0081
Smith TE, Abraham A, Bolotnikova N, Donahue SA, Essock SM, Olfson M, Shao W, Wall MM, Radigan M: Psychiatric inpatient discharge planning practices and attendance at aftercare appointments. Psychiatric Services 2017; 68(1):92-95. doi: 10.1176/appi.ps.201500552
Smith T, Myers R, Sederer L, Berezin J: How Value-Based Payment Arrangements Should Measure Behavioral Health. Health Affairs Blog, posted November 29,2016 at: http://healthaffairs.org/blog/2016/11/29/how-value-based-payment-arrange...
Kreyenbuhl J, Medoff DR, McEvoy JP, Smith TE, Hackman A, Nossel I, Dixon LB, Essock SM, Buchanan R: The RAISE Connection Program: Psychopharmacological treatment of people with a first episode of schizophrenia.Psychiatric Services 2016; 67(12):1300-1306; doi: 10.1176/appi.ps.201500438
Easter A, Pollock M, Pope LG, Wisdom JP, *Smith TE: Perspectives of treatment providers and clients with serious mental illness regarding effective therapeutic relationships. Journal of Behavioral Health Services & Research 2015; 43(3):341-353; doi: 10.1007/s11414-015-9492-5
Perez DL, Pan H, Weisholtz DS, Root JC, Tuescher O, Fischer DB, Butler T, Vago DR, Isenberg N, Epstein J, Landa Y, Smith TE, Savitz AJ, Silbersweig DA, Stern E:  Altered threat and safety neural processing linked to persecutory delusions in schizophrenia: A two task fMRI study. Psychiatry Research: Neuroimaging 2015; 30;233(3):352-66; doi: 10.1016/j.pscychresns.2015.06.002
Smith TE, Stein BD, Donahue SA, Sorbero M, Karpati A, Marsik T, Myers RW, Thomann-Howe  D, Appel A, Essock SM: Reengagement of high-need individuals with serious mental illness following discontinuation of services. Psychiatric Services 2014; 65:1378-1380; doi:10.1176/appi.ps.201300549
Smith TE, Appel A, Donahue SA, Essock SM, Thomann-Howe D, Karpati A, Marsik T, Myers RW, Sorbero MJ, Stein BD:  Determining engagement in services for high-need individuals with serious mental illness. Administration and Policy in Mental Health 2014; 41:588–597; doi: 10.1007/s10488-013-0497-1
Stein BD, Pangilinan MI, Sorbero MJ, Marcus SM, Donahue SA, Xu Y, Smith TE, Essock SM:  Using claims data to generate clinical flags predicting short-term risk of continued psychiatric hospitalizations. Psychiatric Services 2014; 65:1341–1346; doi: 10.1176/appi.ps.201300306
Erlich MD, *Smith TE, Horwath E, Cournos F:  Schizophrenia spectrum and other psychotic disorders, in Oxford Handbook of Psychiatry, Third Edition.  Edited by J Cutler, E Marcus.  London, Oxford University Press 2014; pp 97-128
Pope LG, Smith TE, Wisdom JP, Easter A, Pollock M:  Transitioning between systems of care: Missed opportunities for engaging adults with serious mental illness and criminal justice involvement.  Behavioral Sciences and The Law 2013; 31:444-456; doi: 10.1002/bsl.2074
Smith TE, Erlich MD, Sederer LI: Integrated physical and behavioral healthcare: the New York State perspective. Psychiatric Services 2013; 64:828–831; doi: 10.1176/appi. ps.201300197
Smith TE, Easter A, Gogel LP, Pollock M, Wisdom JP:  Disengagement form care:  Perspectives of individuals with serious mental illness and of service providers.  Psychiatric Services 2013; 64:770-775; doi: 10.1176/appi.ps.201200394
Smith TE, Appel A, Donahue SA, Essock SM, Jackson CT, Karpati A, Marsik T, Myers RW, Tom L:  Using administrative data to identify potential service gaps for individuals with serious mental illness.  Psychiatric Services 2011; 62:1094-1097
Roberts CE, Mortensen LY, Merrill DB, Rafizadeh N, Smith TE, Lieberman JA: Successful re-challenge with clozapine after eosinophilia.  American Journal of Psychiatry 2011; 168:1147-1151
Smith TE, Appel A, Donahue SA, Essock SM, Jackson CT, Karpati A, Marsik T, Myers RW, Tom L, Sederer LI:  Public-Academic Partnerships: Using Medicaid claims data to identify service gaps for high-need clients:  The NYC Mental Health Care Monitoring Initiative.  Psychiatric Services 2011; 62:9-11
Smith TE, Burgos J, Dexter V, Norcott J, Pappas SV, Shuman E, Appel A, Harrison M, Nossel IR, Essock SM:  Best practices for improving engagement of clients in clinic care.  Psychiatric Services 2010; 61:343-345
Smith TE, Sederer LI: Changing the landscape of an urban public mental health system: The 2008 New York State/New York City Mental Health-Criminal Justice Review Panel. Journal of Urban Health 2010; 87:129-135
Hogan MF, Sederer LI, Smith TE, Nossel IR:  Making room for mental health in the medical home. Preventing Chronic Disease 2010;7(6):A132.  Epub 2010 Oct 15.Smith TE, Horwath E, Cournos F:  Schizophrenia and other psychotic disorders, in Oxford Handbook of Psychiatry, Second Edition.  Edited by J Cutler, E Marcus.  London, Oxford University Press 2010; pp 101-131
Smith TE, Sederer LI: A new kind of "homelessness" for people with serious mental illness?  The need for a "Mental Health Home."  Psychiatric Services 2009; 60:528-533
Smith TE, Weston CA, Lieberman JA:  Chronic Schizophrenia.  British Medical Journal Clinical Evidence (Online). 2009; Apr 16, pii: 1007