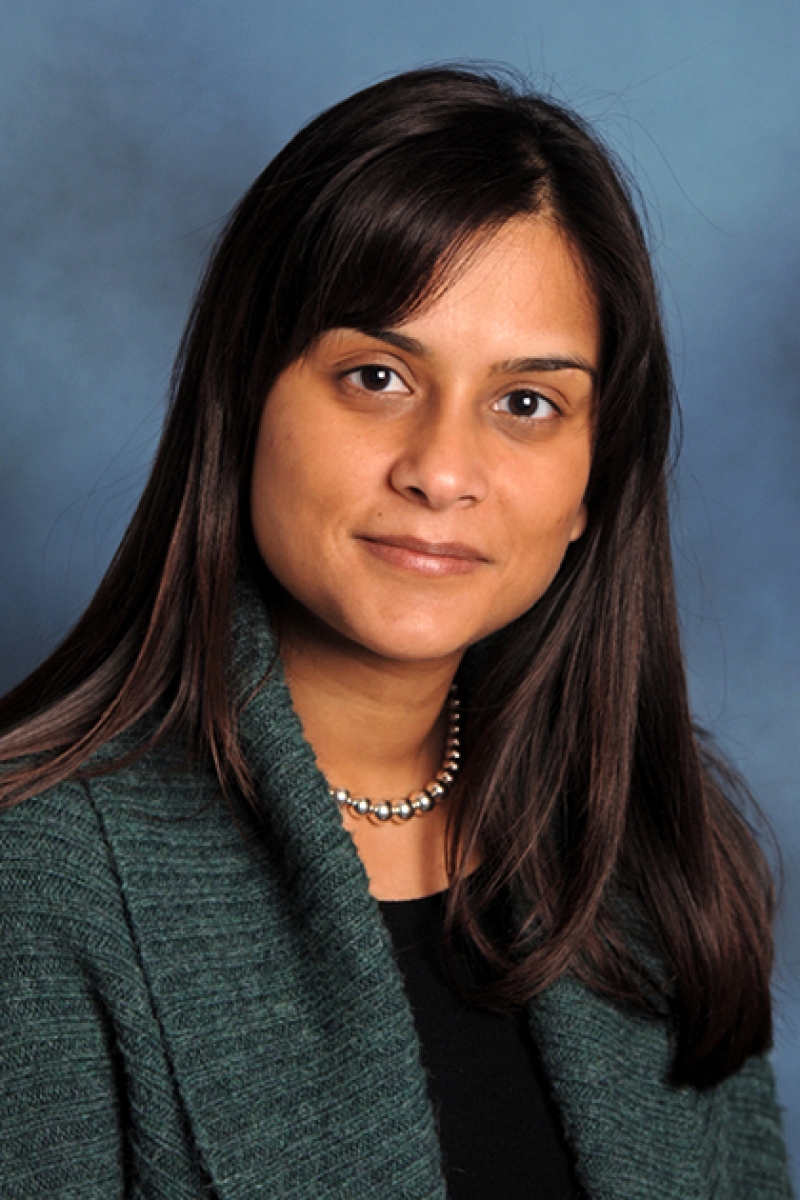 Overview
Dr. Patel is an Assistant Professor of Clinical Psychology and the Director of Strategic Planning and Curriculum Development at the Center for Practice Innovations at Columbia Psychiatry and the New York State Psychiatric Institute and Research Associate at the Center for Excellence in Cultural Competence funded by the New York State Office of Mental Health. Dr. Patel co-founded the Columbia Psychiatry Implementation Science-Special Interest group and founding member of Implementation Science Initiative through the Irving Institute for Clinical and Translational Research at Columbia University.
Dr. Patel is a bilingual (Spanish-speaking) psychologist and researcher whose work focuses on the improvement of behavioral health care delivery for underserved individuals with serious mental illness. She received her Ph.D in Clinical Health Psychology from Yeshiva University-Ferkauf Graduate School of Psychology. She completed an internship at the University of Medicine and Dentistry of New Jersey-Robert Wood Johnson Medical School and completed a NIMH-funded T32 Research fellowship in the Department of Psychiatry at Columbia University. After her post-doctoral training, she received a NIMH-funded K23 award to use community-based participatory research (CBPR) approaches to develop and test patient-centered strategies, shared decision making, to improve the engagement into care for depressed minorities in primary care. This work was conducted in partnership with a large Federally Qualified Health Center (FQHC) in New York, the Institute for Family Health, where Dr. Patel subsequently assumed the role of Director of Research in Psychosocial Services advising the FQHC on academic-community partnered implementation research. Dr. Patel is also an alumnus fellow of the NIH/VA- funded R25 Implementation Research Institute (IRI) at Washington University in St. Louis.
Dr. Patel's research focuses on adaptation of EBPs in large scale implementation, implementation strategies for workforce development and training, and implementation of mHealth technologies in public sector settings. In her role at the Center for Practice Innovations, a large state-funded intermediary organization for training and implementation of evidence-based practices and quality improvement for behavioral health, Dr. Patel oversees activities that require diverse stakeholder engagement including patients, families, providers and payors to deliver training and implementation support (e.g. organizational) for the NY state behavioral health workforce and to develop resources for individuals with mental illness and their families.
Academic Appointments
Assistant Professor of Clinical Psychology (in Psychiatry)
Research
Research Interests
Dissemination and Implementation Research
Mental Health Services
Grants
National Institute of Mental Health
Dates: 07/01/2008-08/22/2014
Patient Centered Care in the Treatment of Depressed Minorities in Primary Care (K23MH082118-01A1)
The objective of this Mentored Patient Oriented Research Development Award (K23) is to prepare the candidate to become an independent investigator in mental health services research to address the disparities in mental health care faced by minorities in diverse healthcare settings. The research plan uses a blend of a decision science and community based participatory research framework to develop and test a decision aid for depressed African Americans and Hispanics at the Institute for Family Health.
Role: Principal Investigator
New York State Office of Mental Health
Uniform Clinical Network Provider Training
Dates: 11/1/17-10/31/20
The Uniform Clinical Network Provider training is a unified state‐of‐the art web‐based training for Medicaid
managed care network providers in clinical core competencies and evidence‐based practices for mental health
and substance use disorder services. The New York State Health Plan Association (HPA) is collaborating with the Center for Practice Innovations (CPI) at Columbia Psychiatry/NYS Psychiatric Institute and the National Center on Addiction and Substance Abuse to offer this uniform training to the behavioral health workforce statewide.
Role: Principal Investigator
New York City Health and Hospitals Corporation
Dates: 4/1/18-3/31/20
NYC Health and Hospital Corporation Care Restructuring Enhancement Piot Program: Behavioral Health
The Center for Practice Innovations was awarded a two-year contract to deliver training and implementation support in rehabilitation and recovery-oriented practices for Behavioral Health-Home and Community Based Service providers and supervisors under the Care Restructuring Enhancement Pilot Program (CREP). The CREP-BH-HCBS focuses on improving the ability of the public hospitals' workforce to work with people who are eligible based in the hospital or community setting as well as during their transitions of care.
Role: Principal Investigator
New York State Office of Mental Health
Training Front-line Providers in New York State to Detect, Diagnose, and Refer Individuals with Obsessive Compulsive Disorder
Dates: 6/1/2018-5/31/2020
This project is a two-year workforce development program to develop an effective online training program for front-line providers in the licensed or state-operated programs serving children and adults with OCD in the New York State Office of Mental Health (NYS-OMH). This proposal will leverage the training and implementation capacity of the Center for Practice Innovations and the clinical expertise of the Center for OCD and Related Disorders at the New York State Psychiatric Institute.
Role: Principal Investigator
Selected Publications
Patel, S.R., Patel SR, Gorritz, M., Olfson, M., Bell, M.A., Jackson, E., Sanchez-Lacay, J.A., Alfonso, C., Leeman, E., Lewis-Fernandez, R. Training community-based primary care physicians in the screening and management of mental health disorders among Latino primary care patients. General Hospital Psychiatry. 2016 Jan-Feb; 38:71-8. PubMed PMID: 26598287
Patel SR, Margolies PJ, Covell NH, Lipscomb C, Dixon LB. (2018) Using instructional design, Analyze, Design, Develop, Implement, and Evaluate (ADDIE), to develop e-Learning modules to disseminate Supported Employment for community behavioral health treatment programs in New York State. Frontiers in Public Health, 6:113.
Patel SR, Bakken S, Ruland C. Recent advances in shared decision making for mental health. Curr Opin Psychiatry. 2008 Nov;21(6):606-12. PubMed PMID: 18852569; PubMed Central PMCID: PMC2676935.
Patel, S.R., Galfavy, H., Kimeldorf, M., Dixon, L.B., & Simpson, H.B. Patient preferences and acceptability of evidence-based and novel treatments for OCD. Psychiatric Services.
Patel SR, Wheaton MG, Andersson E, Ruck C, Schmidt AB, La Lima CN, Galfavy H, Pascucci O, Myers RW, Dixon LB, Simpson HB. Acceptability, Feasibility, and Effectiveness of Internet-Based Cognitive-Behavioral Therapy for Obsessive-Compulsive Disorder in New York. Behavior Therapy. 2018 Jul;49(4):631-641. PubMed PMID: 29937263.
Patel SR, Cole A, Little V, Skritskaya NA, Lever E, Dixon LB, Shear MK. Acceptability, feasibility and outcome of a screening programme for complicated grief in integrated primary and behavioural health care clinics. Family Practice. 2018 PubMed PMID: 29860527
Patel SR, Humensky JL, Olfson M, Simpson HB, Myers R, Dixon LB. Treatment of obsessive-compulsive disorder in a nationwide survey of office-based physician practice. Psychiatric Services. 2014 May 1;65(5):681-4. PubMed PMID: 24585056; PubMed Central PMCID: PMC4051852.