Matthias Quick, PhD
Associate Professor of Neurobiology (in Psychiatry) at CUMC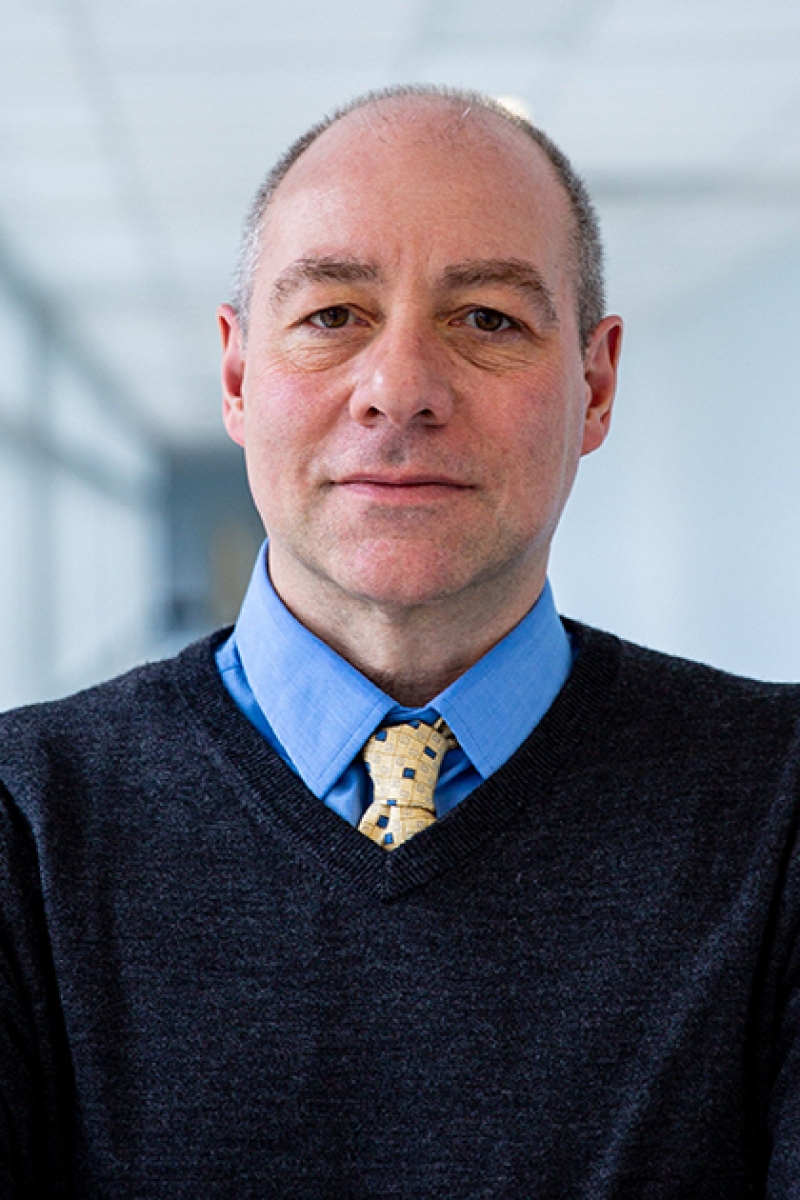 Overview
Matthias Quick, Ph.D. is Associate Professor of Neurobiology (in Psychiatry) in the Department of Psychiatry and in the Center for Molecular Recognition in the Columbia University Vagelos College of Physicians and Surgeons, and Research Scientist V in the New York State Psychiatric Institute Division of Molecular Therapeutics. In his capacity as Director of Laboratory Safety he serves as the Right-to-Know Officer for the Psychiatric Institute.
He was educated in Germany where he obtained his B.S. (1991) and M.S. (1995) in Biology, and his Ph.D. in Microbiology/Membrane Transport (1998) at the University of Osnabrück. During his graduate work under the supervision of Dr. Heinrich Jung he developed several tools that aided in the functional and structural characterization of Na+-dependent symporters. After his graduation, Dr. Quick did postdoctoral work on the human Na+/glucose transporter (hSGLT1) in the laboratory of Dr. Ernest Wright FRS in the Department of Physiology at the David Geffen School of Medicine at UCLA where, in addition to the functional characterization of this protein with electrophysiological methods, he established the functional expression of recombinant hSGLT1 in bacteria. Dr. Quick joined the Center for Molecular Recognition in 2003 where, together with Dr. Jonathan Javitch, he studied the structure and function relationship of members of the neurotransmitter:sodium symporter (NSS) family. In 2008 he was appointed to the Faculty of the Department of Psychiatry. His work has substantially contributed to our better understanding of the molecular event underlying Na+-coupled transport processes.
Academic Appointments
Associate Professor of Neurobiology (in Psychiatry) at CUMC
Administrative Titles
Director of Laboratory Safety at CU Psychiatry, NYSPI, and RFMH
Research
Structure, function and dynamics of Na+-coupled transporters (symporters) with special emphasis on neurotransmitter:sodium symporters, the molecular targets for antipsychotic drugs and psychostimulants
Throughout his academic career Dr. Quick has been actively involved in both basic and applied research in the area of membrane transport processes with special interest in the physiology, bioenergetics, and molecular dynamics of Na+-coupled transport proteins. Using biochemical, biophysical, and molecular biological approaches, a major part of his research focuses on the structure and function of neurotransmitter transporters, the molecular targets of psychostimulants, with an emphasis on the bacterial NSS member LeuT. His studies, in collaboration with leading experts in the field of computational biophysics, single-molecule fluorescence spectroscopy, electron paramagnetic resonance spectroscopy, and crystallography, led to the discovery of a novel molecular mechanism of Na+-coupled symport and how antidepressant drugs inhibit transport.
Selected Publications
Shi, L*, Quick, M*, Zhao, Y, Weinstein, H & Javitch JA: The mechanism of a neurotransmitter:sodium symporter - inward release of Na+ and substrate is triggered by substrate in a second binding site. Mol Cell 2008;30: 667-677
Quick, M, Shi, L, Zehnpfennig, B, Weinstein, H & Javitch, JA: Experimental conditions can obscure the second high-affinity site in LeuT. Nature Struct Mol Biol 2012;19: 207-211
Kantcheva, AK, Quick, M, Shi, L, Lund Winther, AM, Stolzenberg, S, Weinstein, H, Javitch, JA & Nissen, P: Chloride binding site of neurotransmitter:sodium symporters. Proc Natl Acad Sci USA 2013;2013: 8489-8494
Zhou, X, Levin, EJ, Pan, Y, McCoy, JG, Sharma, R, Kloss, B, Bruni, R, Quick, M*, Zhou, M*: Structural basis of the alternating-access mechanism in a bile acid transporter. Nature 2014;505: 569-573
Quick, M, Abramyan, AM, Wiriyasermkul, P, Weinstein, H, Shi, L & Javitch JA. The LeuT-fold neurotransmitter:sodium symporter MhsT has two substrate sites. Proc Natl Acad Sci USA, 2018;115: E7924-E7931