Matisyahu Shulman, MD
Assistant Professor of Clinical Psychiatry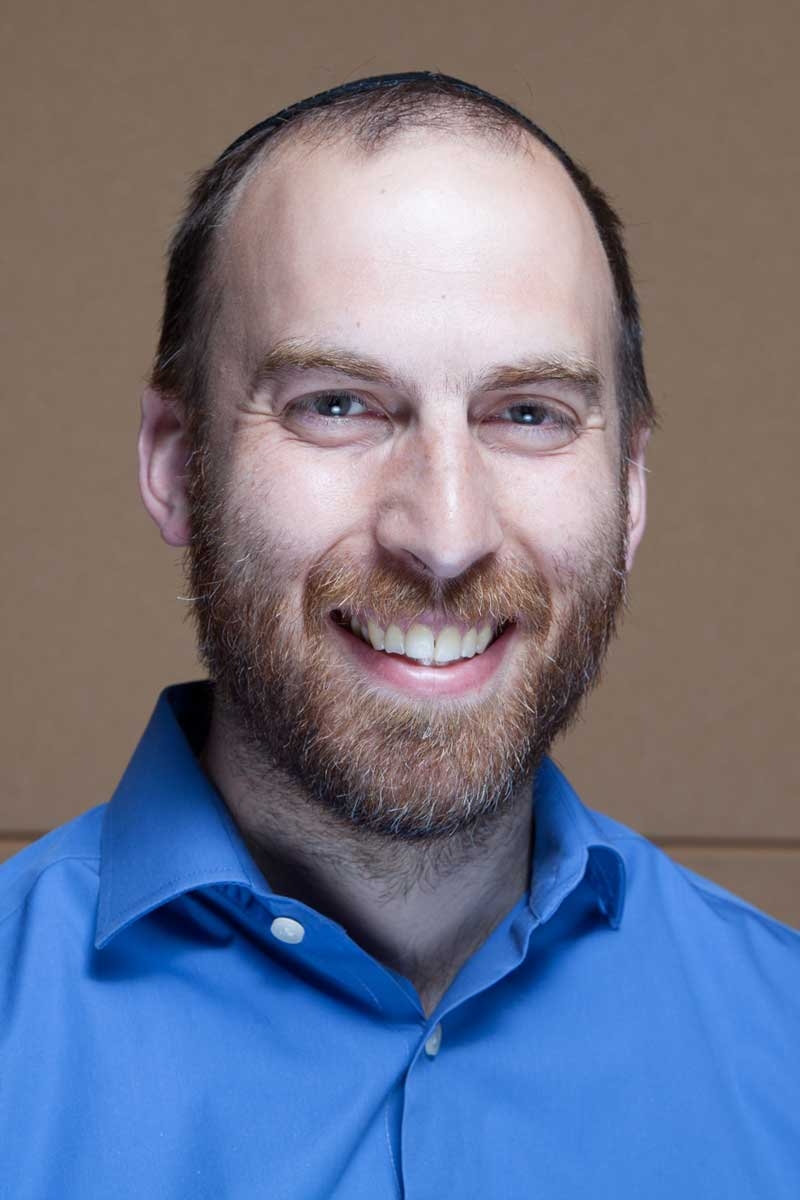 Overview
Dr Matisyahu Shulman is a clinician-scientist with a research focus on opioid use disorders clinical trials and the use of technology to enhance implementation, quality improvement and treatment delivery.
Dr Shulman completed a general psychiatry clinical residency at Northwell-Zucker Hillside Hospital where he was also the research chief resident. During residency, his research foci were side effects of the antipsychotic medications and telepsychiatry. Under the mentorship of Dr John Kane, he conducted a trial of home-based telepsychiatry to address non-compliance with outpatient treatment visits and published the first prospective study of this modality. After residency he completed a T32 research fellowship in substance use disorders and an addiction psychiatry clinical fellowship at the Columbia University Irving Medical Center.
Academic Appointments
Assistant Professor of Clinical Psychiatry
Credentials & Experience
Education & Training
BA, Psychology, Touro College
MD, New Jersey Medical School
Residency: Northwell Health-Zucker Hillside Hospital
Fellowship: Columbia University Medical Center
Honors & Awards
Rabbi Isaac Elchanan Theological Seminary, Rabbinic Ordination
Research
Dr Shulman is currently a co-investigator on the leadership team of two large multi-site opioid use disorder treatment trials funded through the National Institute of Health HEAL initiative. The first considers interventions to improve retention on medications for opioid use disorder and tracks outcomes in individuals who chose to discontinue medications for opioid use disorder. The second trial tests the effectiveness and implementation of a rapid approach to detoxification for induction onto long acting injectable naltrexone.
Dr Shulman also collaborates on studies considering co-morbid suicidal ideation and opioid use disorder, novel statistical methods in opioid use disorder clinical trials, comorbid pain and substance use disorders, and a multi-site trial on training clinicians in motivational interviewing.
Along with his work in clinical research Dr Shulman is actively involved in efforts to increase awareness and treatment quality for substance use disorders. He frequently lectures for both lay and clinical audiences and is on the advisory board of the Communities Confronting Substance Abuse organization (CCSA). He facilitates the CCSA support group for individuals with loved ones and family members suffering from substance use disorders.
Clinical Trials
Current Research Support
NIDA CTN-0097: Surmounting Withdrawal to Initiate Fast Treatment with
Naltrexone: Improving the Real-World Effectiveness of Injection Naltrexone for
Opioid Use Disorder (SWIFT) (PI Bisaga, Nunes) Role: Co-Investigator
NIDA CTN-0100: Optimizing Retention, Duration, and Discontinuation Strategies for Opioid Use Disorder Pharmacotherapy (PI Nunes, Rotrosen, Weiss) Role: Co-Investigator
Recent Support
Smithers Foundation: Automating Motivational Interviewing Fidelity Ratings: Pilot Feasibility Study. Role: Primary Investigator
Selected Publications
Shulman M, Luo S, Campbell ANC, Scodes J, Pavlicova M, Broffman A, Saxon AJ, Nunes EV. Secondary Analysis of Pain Outcomes in a Large Pragmatic Randomized Trial of Buprenorphine/Naloxone Versus Methadone for Opioid Use Disorder. J Addict Med. 2020 Feb 7. doi: 10.1097/ADM.0000000000000630. [Epub ahead of print] PubMed
PMID: 32039934.
Nunes EV, Shulman M. Commentary on Stein et al. (2020): Whither detoxification in the face of the opioid epidemic?. Addiction. 2020 Jan;115(1):95-96. doi: 10.1111/add.14834. Epub 2019 Nov 13. PubMed PMID: 31724266.
Shulman M, Wai JM, Nunes EV. Buprenorphine Treatment for Opioid Use Disorder: An Overview. CNS Drugs. 2019 Jun;33(6):567-580. PubMed PMID: 31062259; PubMed Central PMCID: PMC6585403.
Shulman M, Campbell A, Pavlicova M, Hu MC, Aharonovich E, Nunes EV. Cognitive functioning and treatment outcomes in a randomized controlled trial of internet-delivered drug and alcohol treatment. Am J Addict. 2018 Sep;27(6):509-515. PubMed PMID: 30091814; PubMed Central PMCID: PMC6159919.
Aharonovich E, Campbell ANC, Shulman M, Hu MC, Kyle T, Winhusen T, Nunes EV. Neurocognitive Profiling of Adult Treatment Seekers Enrolled in a Clinical Trial of a Web-delivered Intervention for Substance Use Disorders. J Addict Med. 2018 Mar/Apr;12(2):99-106. PubMed PMID: 29194102; PubMed Central PMCID: PMC5931699.
Shulman M, John M, Kane JM. Home-Based Outpatient Telepsychiatry to Improve Adherence with Treatment Appointments: A Pilot Study. Psychiatr Serv. 2017 Jul 1;68(7):743-746. PubMed PMID: 28245700; PubMed Central PMCID: PMC5848466.