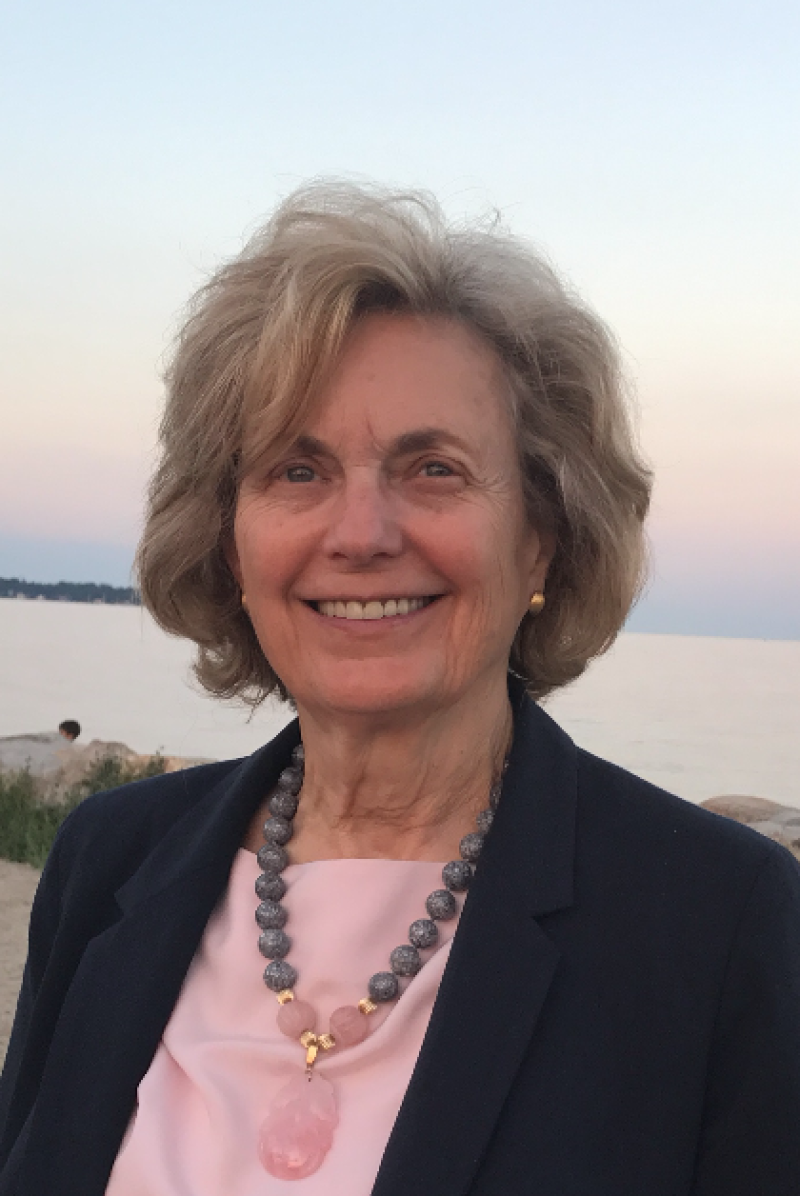 Overview
Areas of Expertise / Conditions Treated
Pediatric Behavior and Development
Academic Appointments
Associate Professor of Psychiatry (in Pediatrics and Pathology & Cell Biology) at CUMC
Hospital Affiliations
NewYork-Presbyterian/Columbia
Credentials & Experience
Education & Training
Columbia University College of Physicians and Surgeons
Internship: Greenwich Hospital
Internship: Albert Einstein College of Medicine -The University Hospital
Residency: Albert Einstein College of Medicine -The University Hospital
Fellowship: Albert Einstein College of Medicine -The University Hospital
Research
Martha G. Welch, MD, is Associate Professor of Psychiatry in the Departments of Pediatrics and Pathology & Cell Biology at Columbia University Medical Center (CUMC). She is also the Director of the Nurture Science Program in Pediatrics, as well as Director of the basic research BrainGut Initiative in Developmental Neuroscience. The multidisciplinary, translational Nurture Science Program uses animal models and cell culture to understand the biology of nurture. Dr. Welch has been a pioneer in the treatment of emotional, behavioral and developmental disorders (EBDs) for more than 40 years. Her clinical insights have led her to posit that the origins and control of behavior and emotions are based on mother-child autonomic co-regulation, rather than the individual's top-down central nervous system self-regulation. As Director of the Nurture Science Program at CUMC, Dr. Welch leads a team of world-class researchers in providing a scientific understanding of the family nurture phenomenon and testing "Calming Cycle Theory." This theory about early behavior and development posits that emotions arise from bodily-based co-conditioning mechanisms in mother and infant/child. States of dysregulation are due to deficient co-regulation from non-optimal family relationships and can be counter-conditioned through regular calming sessions in the home or, in the case of children with EBDs, through Family Nurture Intervention (FNI). To measure the state of emotional connection and co-regulation between a mother and child, Dr. Welch and her team are validating a novel brief instrument known as the Welch Emotional Connection Scale (WECS), which predicts long-term developmental outcomes.
Research Interests
Neonatal and infant Development
Testing the Family Nurture Intervention in prematurely born infants and infants aged 0-5 years through multi-site clinical trials and effectiveness trials
Exploring the biological mechanisms of nurture using animal models
Validation of the Welch Emotional Connection Scale (WECS), a measurement tool designed to determine the presence or absence of emotional connection between parent and infant/child
Clinical Trials
Family Nurture Intervention in the NICU: With Michael M. Myers, PhD, co-Director of the NSP and former director of the Division of Developmental Neuroscience, Dr. Welch initiated a randomized controlled trial of Family Nurture Intervention. This trial examined early development in premature infants treated with either Family Nurture Intervention vs. standard care in the neonatal intensive care unit. Premature infants and their mothers who received this intervention showed significant benefits compared to those who only received standard care. Family Nurture Intervention babies at near-to-term age showed robust increases in electroencephalographic power. There was a 36% increase in power in the frontal polar region of infants who received Family Nurture Intervention. 18 months later, they had higher scores in language, cognition and social-emotional development. Moreover, mothers showed more attentive and responsive caregiving during the NICU stay, and had lower levels of depression and anxiety four months later when the infants were at home.
The next steps in the research are multi-site replication studies, currently at Morgan Stanley Children's Hospital in New York City, Children's Hospital at the University of Texas Health Science Center San Antonio, the Valley Hospital in New Jersey and South Miami Hospital in Florida. These will become effectiveness trials to determine if this intervention can be effectively applied to all babies in a NICU.
Grants
NEUROPROTECTIVE EFFECTS OF OXYTOCIN RECEPTOR SIGNALING IN THE ENTERIC NERVOUS SYSTEM (Private)

Feb 15 2011 - Feb 15 2014
Selected Publications
Welch M.G., Calming cycle theory: The role of visceral/autonomic learning in early mother and infant/child behaviour and development. Acta Paediatrica. 2016 Oct 10.
Welch M.G., Firestein M.R., Austin J., Hane A.A., Stark R.I., Hofer M.A., Garland M., Glickstein, S.B., Brunelli S.B., Ludwig R.J., Myers M.M. Family Nurture Intervention in the Neonatal Intensive Care Unit improves social-relatedness, attention, and neurodevelopment of preterm infants at 18 months in a randomized controlled trial. J  Psychology and Psychiatry. 2015 Mar 11.
Welch M.G., Myers M.M., Grieve P.G., Isler J., Fifer W.P., Sahni R., Hofer M.A., Austin J., Ludwig R.J., Stark R.I. Electroencephalographic activity of preterm infants is increased by Family Nurture Intervention: a Randomized Controlled Trial in the NICU. Clin Neurophysiol. 2014 Apr; 125(4):675-84.
Klein B.Y., Tamir H., Hirschberg D.L., Glickstein S. B., Myers M. M., Welch, M.G. Oxytocin Modulates Markers of the Unfolded Protein Response in Caco2BB Gut Cells. Cell Stress and Chaperones. 2013 Nov 6; PMID 24198165.
Welch M.G., Anwar M., Chang C.Y., Gross K.J., Ruggiero D.A., Tamir H., Gershon M.D. Combined administration of secretin and oxytocin inhibits chronic colitis and associated activation of forebrain neurons. Neurogastroenterol Motil. 2010 Jun;22(6):654-e202.