Margaret Paschen-Wolff, DrPH
Assistant Professor of Clinical Psychiatric Social Work (in Psychiatry)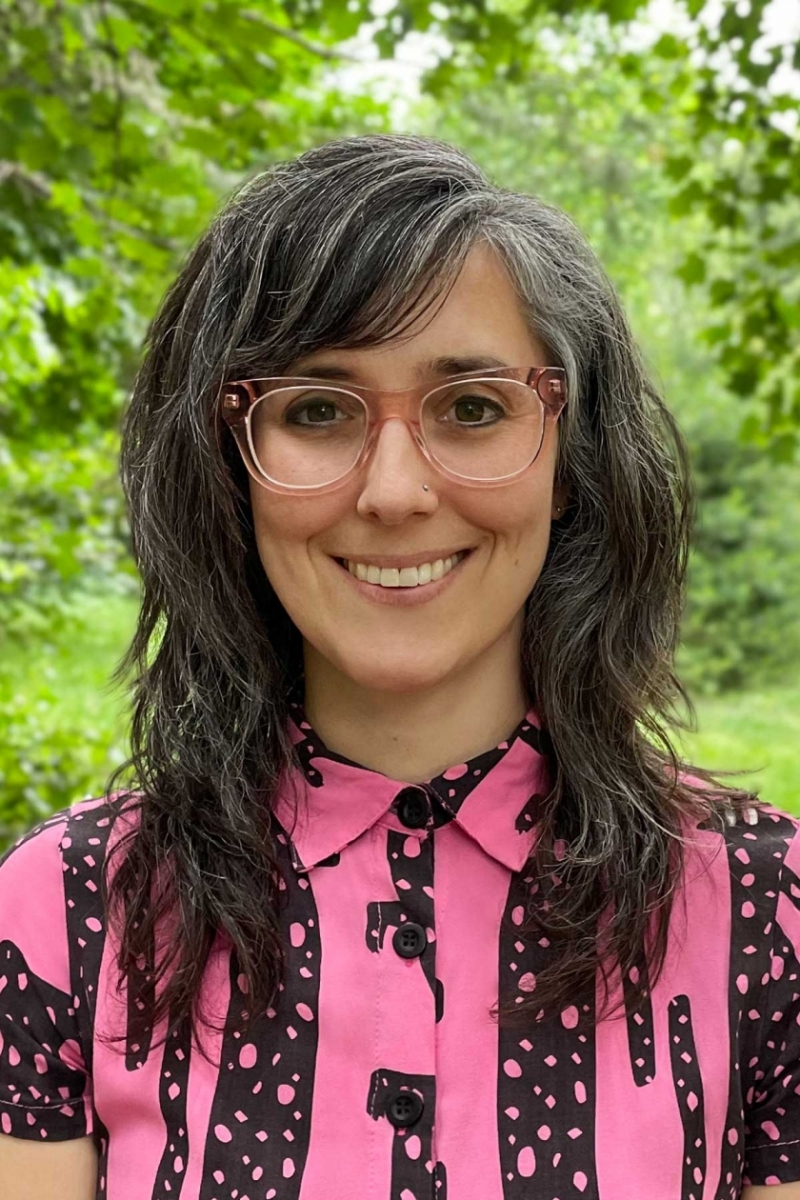 Overview
Dr. Margaret Paschen-Wolff is an Assistant Professor of Clinical Psychiatric Social Work in the Department of Psychiatry at the Columbia University Irving Medical Center, and a Research Scientist at the New York State Psychiatric Institute. Dr. Paschen-Wolff received her undergraduate degree at Boston University (2004). She obtained her Master of Science in Social Work at the Columbia School of Social Work (2010) and Doctorate in Public Health (2017) at the City University of New York (CUNY) Graduate School of Public Health and Health Policy. Following graduate school, Dr. Paschen-Wolff completed a post-doctoral research fellowship at the Columbia University HIV Center for Clinical and Behavioral Studies. She has been working in the Division on Substance Use Disorders at CUIMC since 2018.
For over a decade, Dr. Paschen-Wolff has managed and directed various federally funded projects in diverse environments, from academic research settings to real-world public health clinics. Dr. Paschen-Wolff is a Project Director/Co-Investigator for two National Institute on Drug Abuse (NIDA) Clinical Trials Network (CTN) studies focused on improving services for HIV and substance use in health care settings across the U.S. She is part of the Opioid Response Network (ORN), a SAMHSA-funded initiative to expand capacity to provide technical assistance in evidence-based practices to meet locally identified needs related to prevention, treatment, and recovery of opioid and stimulant use disorders.
Academic Appointments
Assistant Professor of Clinical Psychiatric Social Work (in Psychiatry)
Research
Broadly, Dr. Paschen-Wolff's research has focused on supporting optimal health outcomes among people living with HIV and substance use disorders, reducing health disparities among LGBTQ+ people (particularly queer women), improving the implementation of substance use disorder services in health care settings, and addressing challenges with how to measure sexual orientation within health surveys. Dr. Paschen-Wolff's current research focuses on addressing substance use disorders and reducing barriers to substance use disorder treatment among LGBTQ+ populations.
Dr. Paschen-Wolff is currently the PI of a Smithers Foundation pilot grant, "Sexual and Gender Minorities' Attitudes About, Experiences with, and Access to Opioid Use-Related Services". She co-leads the LGBTQ+ Workgroup for the SAMHSA Opioid Response Network, which focuses on supporting and improving the delivery of LGBTQ-affirming substance use-related services. Dr. Paschen-Wolff is a Project Director for two CTN studies: CTN-0082, "Implementation Survey of PrEP and Opioid Use Related Services in STI Clinics and Community Based Organizations" in eight Southeastern cities with high HIV incidence, and CTN-0096 (for which she is also a Co-Investigator), "Culturally Centering Medications for Opioid Use Disorder with American Indians and Alaska Native Communities" using community-based participatory research methods.
Selected Publications
Paschen-Wolff MM, Putney JM, Corbeil T, Choo TH, Hughes, TL. The association between hazardous drinking indicators and drinking problem concerns among sexual minority women. Annals of LGBTQ Public and Population Health. In press.
Paschen-Wolff MM, Greene MZ, Hughes TL. Sexual minority women's sexual and reproductive health literacy: A qualitative descriptive study. Health Education and Behavior. 2020;47(5):728-739. DOI: 10.1177/1090198120925747.
Paschen-Wolff MM, Campbell ANC, Tross S, Castro M, Berg H, Braunstein S, Borges C, Des Jarlais D. HIV treatment knowledge in the context of "treatment as prevention" (TasP). AIDS and Behavior. 2020;24(10): 2984-2994. DOI: 10.1007/s10461-020-02849-7.
Paschen-Wolff MM, Campbell ANC, Tross S, Choo, TH, Des Jarlais D. DSM-5 substance use disorder symptom clusters and HIV antiretroviral therapy (ART) adherence. AIDS Care. 2020;32(5):645-650. DOI: 10.1080/09540121.2019.1686600.
Paschen-Wolff MM, Reddy R, Matebeni Z, Southey-Swartz I, Sandfort T. HIV and sexually transmitted infection knowledge among women who have sex with women in four southern African countries. Culture, Health and Sexuality. 2019;22(6):705-721. DOI: 10.1080/13691058.2019.1629627. PMC6982583.
Paschen-Wolff MM, Restar A, Gandhi AD, Serafino S, Sandfort T. A systematic review of interventions that promote frequent HIV testing. AIDS and Behavior. 2019;23(4):860-874. DOI: 10.1007/s10461-019-02414-x. PMC6472898.
Paschen-Wolff MM, Kelvin E, Wells BE, Campbell ANC, Grosskopf NA, Grov C. Changing trends in substance use and sexual risk disparities among sexual minority women as a function of sexual identity, behavior, and attraction: Findings from the National Survey of Family Growth, 2002-2015. Archives of Sexual Behavior. 2019;48(4):1137-1158. DOI: 10.1007/s10508-018-1333-1. PMC6489449.
Paschen-Wolff MM, Kelvin E, Wells BE, Grov C. Sexual orientation and pregnancy among adolescent women in the National Survey of Family Growth, 2002-2015. LGBT Health. 2018;5(8):1-12. DOI: 10.1089/lgbt.2018.0036.
Wolff MM, Wells B, Ventura-DiPersia C, Renson A, Grov C. Measuring sexual orientation: A review & critique of United States data collection efforts & implications for health policy. The Journal of Sex Research. 2016;54(4-5):507-531.