M. Elizabeth Sublette, MD, PhD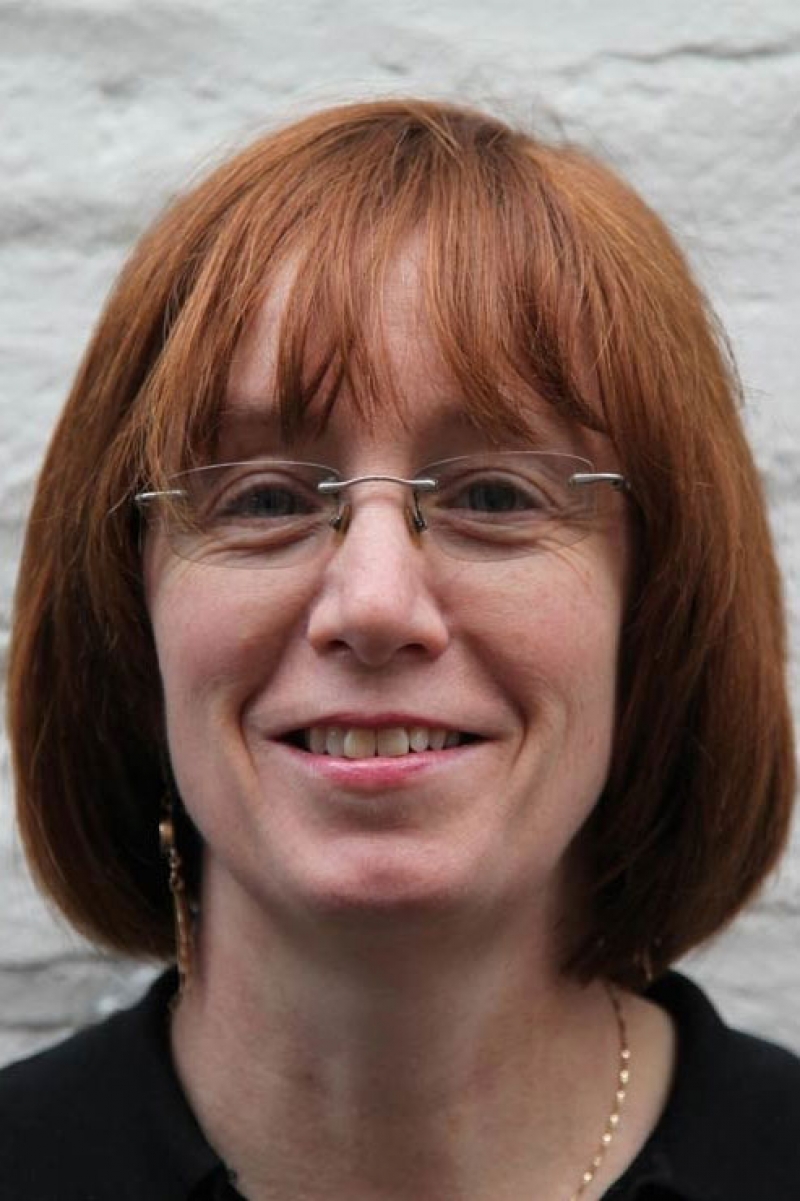 Overview
Academic Appointments
Associate Professor of Clinical Psychiatry
M. Elizabeth Sublette received her MD/PhD from SUNY Downstate. She completed a psychiatry residency at the Zucker Hillside Hospital, North Shore - Long Island Jewish Medical Center and and served as Chief of the Affective Disorders inpatient unit at Zucker Hillside Hospital before becoming to Columbia University
After completing an NIH-funded T32 postdoctoral fellowship in the Division of Child and Adolescent Psychiatry, Dr. Sublette joined the faculty in 2007, as an Assistant Professor of Clinical Psychiatry and a Research Scientist at the New York State Psychiatric Institute, in the Division of Molecular Imaging and Neuropathology.
Dr. Sublette's research focuses on the neurobiology of mood disorders and suicide risk. In particular, she has concentrated on understanding the effects of omega-3 fatty acids on brain and mood. Her research has been funded by NARSAD, the American Foundation for Suicide Prevention (AFSP), and the National Institute of Mental Health (NIMH).
Research
Role of essential dietary fatty acids in the neurobiology of mood disorders and suicide risk
Dr. Sublette's previous studies have found links between low omega-3 fatty acids and risk of later suicide attempt; and between omega-3 blood levels and specific patterns of regional brain glucose uptake. Using positron emission tomography (PET scanning), biochemical analysis, and clinical assessment, the current research projects are expected to shed light on how human nutrition may directly affect the brain and ultimately influence mood.
Research Interests
I am interested in the role of essential dietary fatty acids in the neurobiology of mood disorders and suicide risk.
Mood Disorders
Grants
NEUROBIOLOGICAL UNDERPINNINGS OF TWO SUICIDAL SUBTYPES (Federal Gov)

May 15 2016 - Feb 28 2021
KETAMINE VS MIDAZOLAM: TESTING RAPID RELIEF OF SUICIDE RISK IN DEPRESSION (Federal Gov)

Jul 5 2012 - Apr 30 2017
NEUROBIOLOGY OF DEPRESSION AND ANTIDEPRESSANTS (Federal Gov)

Mar 1 1990 - Jan 31 2016
STRESS AND SUICIDE: IMPACT OF OMEGA-3 FATTY ACID DEFICIENCY ON INFLAMMATION AND SUDICIDAL BEHAVIOR (Private)

Oct 1 2013 - Sep 30 2015
KETAMINE VS MIDAZOLAM: TESTING RAPID RELIEF OF SUICIDE RISK IN BIPOLAR DISORDER (Private)

Sep 15 2013 - Sep 14 2015
FUTURE SUICIDE ATTEMPT: PSYCHOBIOLOGICAL FEATURES (Federal Gov)

May 1 1992 - Nov 30 2014
NEUROIMAGING OF FATTY ACIDS IN MAJOR DEPRESSION (Federal Gov)

Apr 1 2008 - Jan 31 2014
ASSESSING THE RELATIONSHIPS BETWEEN PLASMA FATTY ACID LEVELS AND BRAIN SEROTONERGIC FUNCTIONING IN MAJOR DEPRESSIVE DISO (Private)

Jul 1 2007 - Jun 30 2010
RESEARCH TRAINING IN CHILD PSYCHIATRY (Federal Gov)

Sep 25 1980 - Jun 30 2010
Selected Publications
Sublette ME, Hibbeln JR, Galfalvy H, Oquendo MA, Mann JJ : Omega-3 Polyunsaturated Essential Fatty Acid Status as a Predictor of Future Suicide Risk. American Journal of Psychiatry 2006;163: 1100-1102
Sublette ME, Bosetti F, DeMar JC, Ma K, Bell JM, Fagin-Jones S, Russ MJ, Rapoport SI: Plasma free polyunsaturated fatty acid levels are associated with symptom severity in acute mania. Bipolar Disorders 2007;9: 759–765
Sublette ME, Milak MS, Hibbeln JR, Freed PJ, Oquendo MA, Malone KM, Parsey RV, Mann JJ: Plasma polyunsaturated fatty acids and regional cerebral glucose metabolism in major depression. Prostaglandins Leukotrienes & Essential Fatty Acids 2009;80: 57-64
Sublette ME, Ellis SP, Geant AL, Mann JJ : Meta-analysis: Effects of eicosapentaenoic acid in clinical trials in depression. Journal of Clinical Psychiatry 2011;72: 1577-1584
Sublette ME, Galfalvy HC, Hibbeln JR, Keilp J, Malone KM, Oquendo MA, Mann JJ: Polyunsaturated fatty acid associations with dopaminergic indices in major depressive disorder. International Journal of Neuropsychopharmacology 2014;17: 383-391