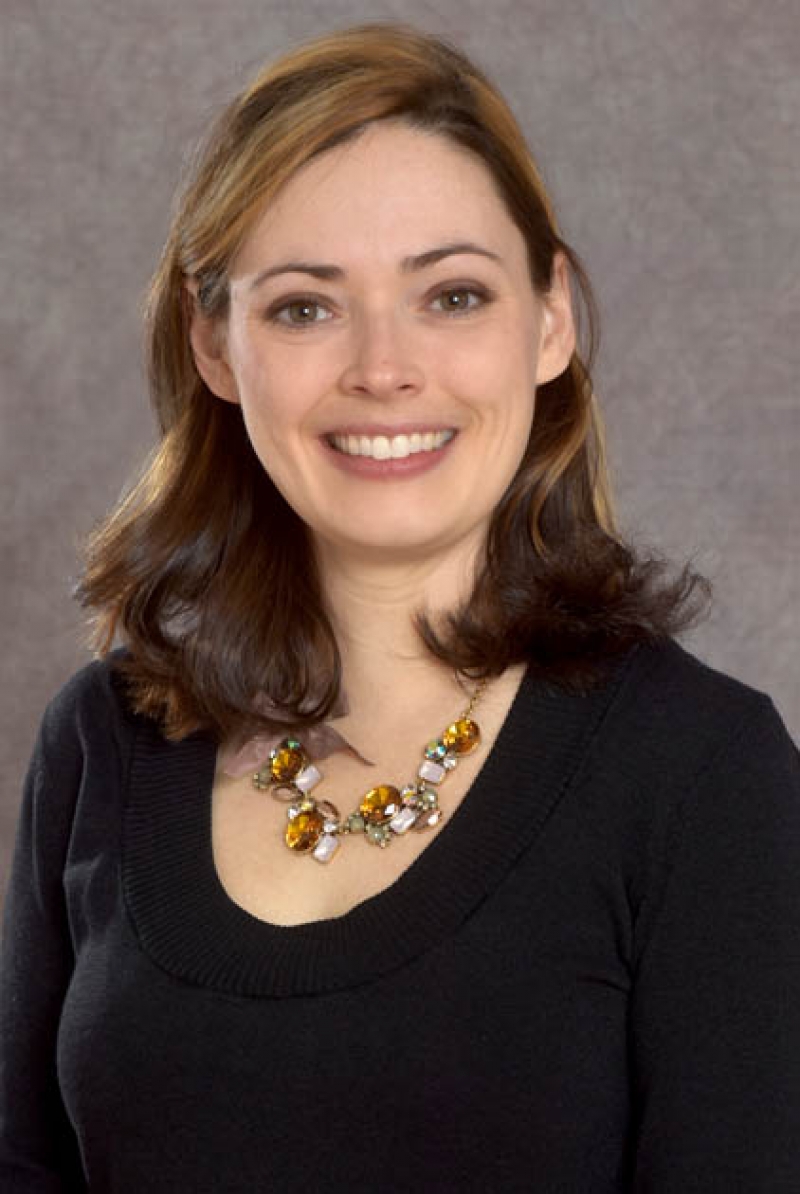 Overview
Ms. McIntyre is a licensed clinical social worker with over 9 years of experience treating adults who are coping with a variety of health and mental health challenges in both individual and group settings. She draws from emotion-focused, dialectical behavioral, cognitive behavioral, and relational psychodynamic treatment modalities. She is an LGBTQ-affirmative practitioner and works using a strengths-based and trauma-informed lens.
After completing her undergraduate degree in Psychology at Vassar College, Ms. McIntyre went on to obtain her MSW at Silberman School of Social Work at Hunter College, with a special focus on the mutual aid groupwork model in health and mental health treatment. Practicing at CUMC since 2011, she has has the opportunity to work with many individuals facing mood and anxiety disorders, relationship difficulties and life transitions, grief and loss, and healing from the effects of trauma. She has advanced training in emotion-focused therapy for individuals and couples, sexual assault and violence intervention, mindfulness-based stress reduction, and dialectical behavior therapy skills group facilitation.
Ms. McIntyre also assists with the coordination of research studies in the Division of Behavioral Medicine, focusing on the exploration of how health behavior interventions such as exercise can impact inflammation, cognition, mood, and cardiac health. Ms. McIntyre has published or presented work on topics ranging from parental caregiving and loss to the relationship of personality traits to daily affect and markers of health.
Academic Appointments
Associate in Clinical Psychiatric Social Work (in Psychiatry)
Credentials & Experience
Education & Training
LCSW, 2011 Groupwork in health and mental health treatment, Hunter College, City University of New York
Committees, Societies, Councils
EMDR International Association Member
Research
Selected Publications
McIntyre, K. M., Puterman, E., Scodes, J. M., Choo, T.-H., Choi, C. J., Pavlicova, M., & Sloan, R. P. (2020). The effects of aerobic training on subclinical negative affect: A randomized controlled trial. Health Psychology, 39(4), 255-264.
Stern, Y., MacKay-Brandt, A., Lee, S., McKinley, P., McIntyre, K. M., Razlighi, Q., Agarunov, E., Bartels, M., & Sloan, R.P. (2019). Effect of aerobic exercise on cognition in younger adults: A randomized clinical trial. Neurology, Feb 26;92(9):e905-e916.
McIntyre, K. M., Mogle, J. A., Scodes, J. M., Pavlicova, M., Shapiro, P. A., Gorenstein, E. E., Tager, F. A., Monk, C., Almeida, D. M., & Sloan, R. P. (2018). Anger reduction treatment reduces negative affect reactivity to daily stressors. Journal of Consulting and Clinical Psychology, 87(2), 141-150.
Bodin, F., McIntyre, K. M., Schwartz, J. E., McKinley, P. S., Cardetti, C., Shapiro, P. A., Gorenstein, E. E., & Sloan, R. P. (2017). The Association of Cigarette Smoking with High Frequency Heart Rate Variability: An Ecological Momentary Assessment Study. Psychosomatic Medicine, 79(9), 1045-1050.
Hajjari, P., Mattsson, S., McIntyre, K. M., McKinley, P. S., Shapiro, P. A., Gorenstein, E. E., Tager, F. A., Choi, C. J., Lee, S., & Sloan, R. P. (2016). The effect of hostility reduction on autonomic control of the heart and vasculature: A randomized controlled trial. Psychosomatic Medicine, 78 (4), 481-491.
Trumbetta, S. L., Seltzer, B. K., Gottesman, I. I., & McIntyre, K. M. (2010). Mortality predictors in a 60-year follow-up of adolescent males: Exploring delinquency, socioeconomic status, IQ, high-school drop-out status, and personality. Psychosomatic Medicine, 72: 46-52.