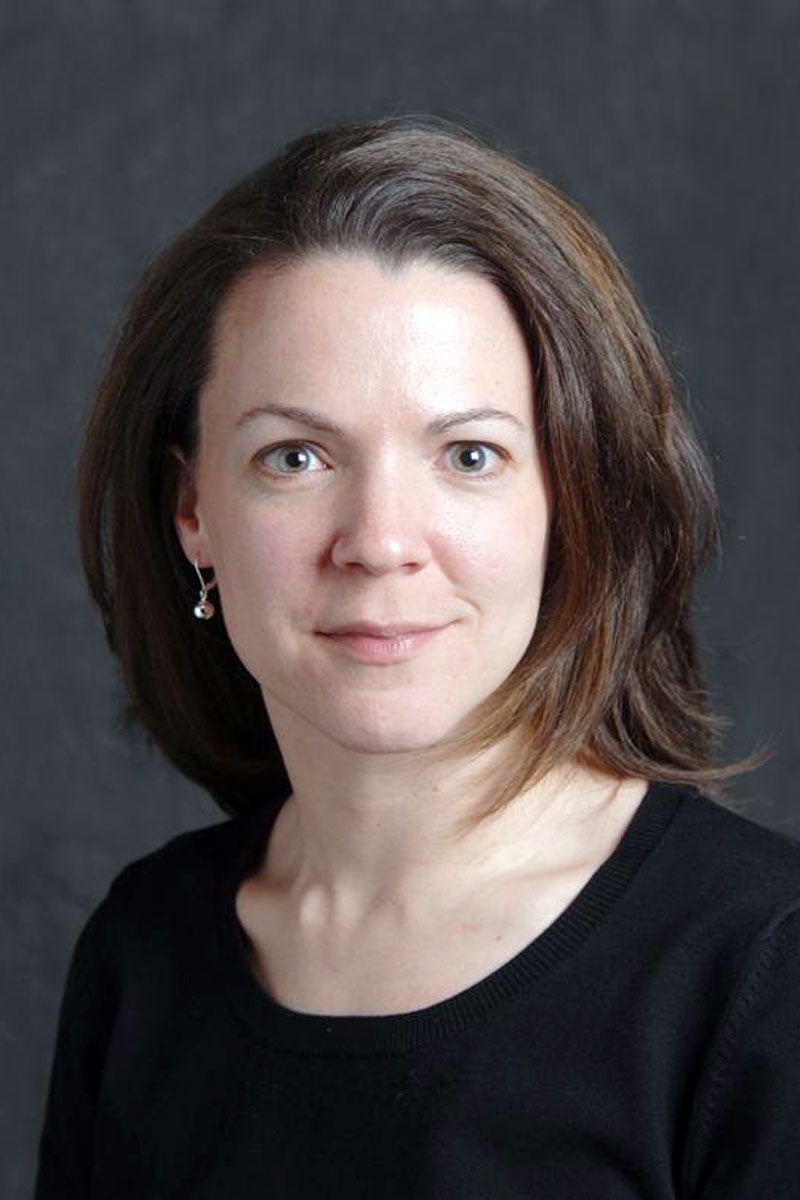 Overview
Katherine Elkington, PhD, is an Associate Professor of Medical Psychology (in Psychiatry) at Columbia University and a Research Scientist at the New York State Psychiatric Institute. She serves as the director of the Center for Behavioral Health and Youth Justice, within the Division of Child and Adolescent Psychiatry, and is the Training Director of the T32 Postdoctoral Fellowship at the HIV Center for Clinical and Behavioral Studies.  
Dr. Elkington's research has centered on documenting the prevalence and correlates of, and developing prevention/interventions for, mental illness, substance use/disorders, and HIV risk behaviors in highly vulnerable adolescent populations with a particular focus on youth involved in the juvenile and criminal legal systems.  Most recently, her work has concentrated on the development and evaluation of implementation interventions to increase access to and uptake of behavioral health and health services in justice-involved populations. 
She has been the Principal Investigator or Co-Investigator of a number of federally-funded research projects based in the US. Most recently these projects include:
e-Connect 

(R01MH113599; PI: Elkington)screening for SB and related BH problems among probation youth using an evidence-based screen, (b) classification of clinical need, and (c) locally-derived streamlined referral plans for BH services.  e-Connect is a digital clinical decision-support system to assist probation officers (POs) to address SB in youth. e-Connect formalizes interagency collaboration and uses a web-based application to seamlessly combine: (a) 

Family Connect

 (R34 DA039316; PI: Elkington) Family Connect addresses issues related to lack of family engagement and follow-through as a barrier to youth service access. Driven by a linkage specialist (patient navigator), Family Connect aims to improve engagement, linkage, and retention of probation youth by behavioral health services. 

MoveUp

 (R01 DA043122-01; PI: Elkington) Intensive efforts to increase screening and improve linkage to HIV (including PrEP for HIV – youth who are behaviorally eligible) and substance use (SU) services for justice-involved youth are needed that addresses youth as well as justice and health/behavioral health system-level barriers. This project embeds HIV testing outreach workers from a youth focused medical and HIV treatment program into an alternative sentencing program to deliver a new service delivery model (#MoveUP) that integrates evidence-based protocols for justice-involved youth to a) promote HIV and STI testing, HIV and SU risk screening and b) provide onsite intervention and c) cross-system linkage to HIV, STI, and SU care.

Project Opioid Court REACH

 (U01 DA050071; PI: Elkington) Project Opioid Court REACH -- Rigorous and Evidence-based Approaches for Court-based Health Promotion -- is one of 12 projects (and growing) across 16 states/territories in NIDA's Justice Community Innovation Network (JCOIN) network. This project seeks to create an implementation blueprint for scaling-up the novel opioid intervention court model within New York State and elsewhere in order to ultimately link court participants who use opioids and/or are at risk for overdose with treatment. The project team will work with members of local opioid court stakeholder groups across 10 counties in NYS to develop, deliver and test technical assistance strategies to support the roll-out of opioid courts. These strategies will adhere to the Ten Essential Elements of Opioid Intervention Courts while taking into consideration the specific needs and resources of each community.
Academic Appointments
Associate Professor of Clinical Psychology (in Psychiatry)
Administrative Titles
Training Director, T32 Postdoctoral Fellowship, HIV Center for Clinical and Behavioral Studies, Division of Gender, Sexuality and Health
Hospital Affiliations
NewYork-Presbyterian / Columbia University Irving Medical Center
Schedule an Appointment
Connect Patient Portal
For existing patients, login to make an appointment, view documentation or contact your care provider.
Credentials & Experience
Education & Training
BA, 1998 Univ of Michigan
PhD, 2006 Clinical Psychology, Northwestern University
Internship: 2005 Beth Israel Medical Center, NY
Fellowship: 2009 Columbia Presbyterian Medical Center, NY
Honors & Awards
2011-2012 Office of Mental Health Policy Scholar Award
2010 HIV Center for Clinical and Behavioral Studies Publication Award
2008 Pizetsky Young Investigator Award, Department of Psychiatry, Columbia University
2006 George Yacorzynski Award for Dissertation Excellence, Northwestern University
2004 Walter Burke Award for Excellence in Clinical Practice, Northwestern University
1996-1998 University of Michigan Honors Psychology Program
1994-1996 Class Honors, University of Michigan