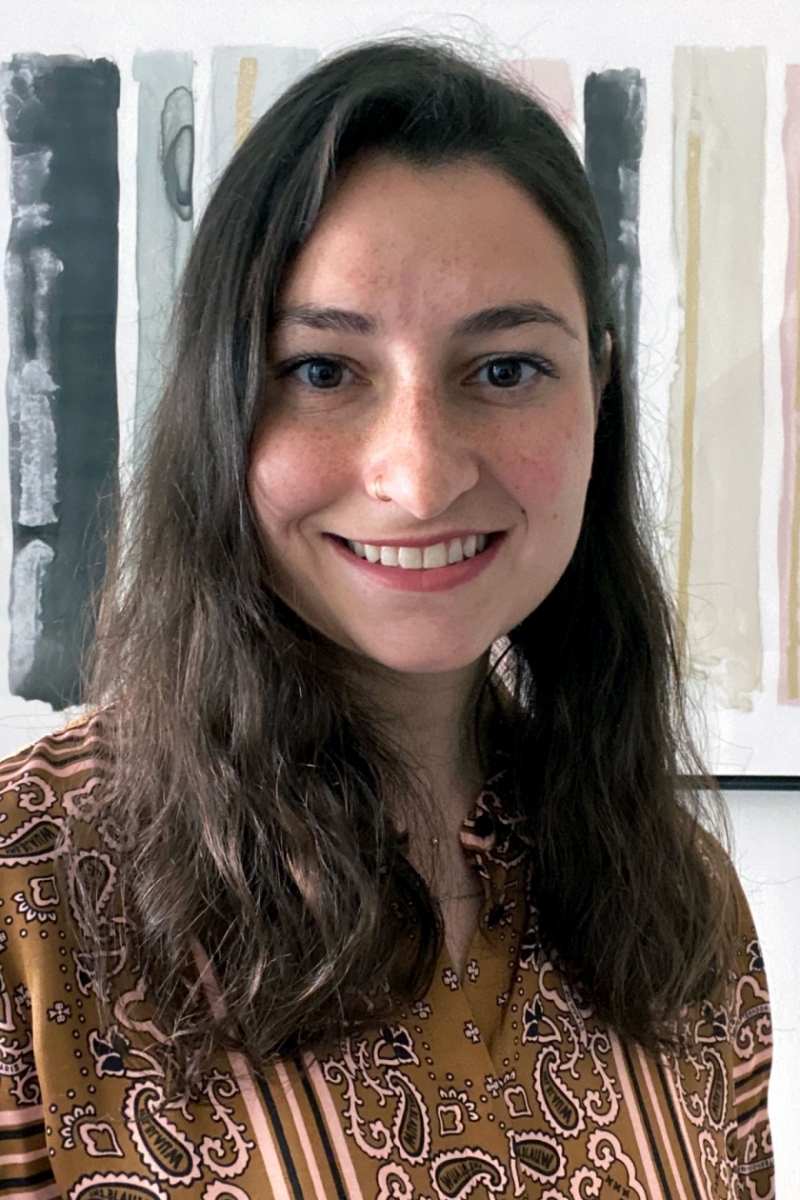 Overview
Kareen Matouk, Ph.D., is a Postdoctoral Fellow at the Gender Identity Program at Columbia University Medical Center. Dr. Matouk specializes in providing care to children, adolescents, emerging adults, and families. She has had extensive training in LGBTQ+ mental health and follows a gender-affirmative model of care. During her predoctoral clinical internship at Mount Sinai Adolescent Health Center, she received focused training in child and adolescent care, including transgender healthcare, dialectical behavior therapy (DBT), and trauma-informed clinical practice. Previously, she also received training at NYU Child Study Center and the Gender and Family Project at the Ackerman Institute for the Family, where she provided evaluations of gender dysphoria, as well as gender affirmative care, including individual and group psychotherapy related to gender distress and social anxiety for children, adolescents, and families. These roles have afforded her the opportunity to collaborate with multidisciplinary teams of providers and to advocate for the needs of transgender, non-binary, and gender-expansive children, adolescents, and families. In addition, Dr. Matouk has gained experience working with severe mental illness and inpatient psychiatric care at Mount Sinai Beth Israel, as well as conducting neuropsychological evaluations with children, adolescents, and young adults in various clinical settings.
Dr. Matouk has extensive clinical training in Psychodynamic, Dialectical Behavioral, and Cognitive Behavioral treatment modalities. She has experience being part of a DBT consultation team, including co-leading DBT groups and providing phone coaching to high-risk adolescents. Dr. Matouk believes that integrating various treatment approaches and shaping her clinical practice to fit with the needs of each individual is fundamental. She also values the importance of exploring how past relationships and experiences, as well as family dynamics and cultural factors, influence and shape one's understanding of themselves and others. She strives to build mutual trust and provide a space that is open, compassionate, and empowering so that one can feel free to explore and accept their authentic self and to courageously challenge and change that which no longer serves them.
Dr. Matouk completed her undergraduate degree in psychology and child and adolescent mental health at New York University and her master's in clinical psychology at Teachers College, Columbia University. She completed her doctoral degree in clinical psychology at Long Island University – Brooklyn, where her research interests focused on gender and sexual identity development, as well as cultural factors and attachment.
Academic Appointments
Postdoctoral Clinical Fellow
Credentials & Experience
Education & Training
BA, 2012 New York University
MA, 2015 Teachers College - Columbia University
PhD, 2020 Clinical Psychology, Long Island University
Internship: 2020 Mount Sinai Adolescent Health Center
Fellowship: Gender Identity Program, CUIMC
Research
Selected Publications
Wernick JA, Busa S, Matouk K, Nicholson J, Janssen A. A Systematic Review of the Psychological Benefits of Gender-Affirming Surgery. Urol Clin North Am. 2019 Nov;46(4):475-486. doi: 10.1016/j.ucl.2019.07.002. Epub 2019 Aug 21. PMID: 31582022.