Jonathan A. Javitch, MD, PhD
Lieber Professor of Experimental Therapeutics (in Psychiatry)
Professor of Pharmacology (in the Center for Molecular Recognition and in Physiology and Cellular Biophysics)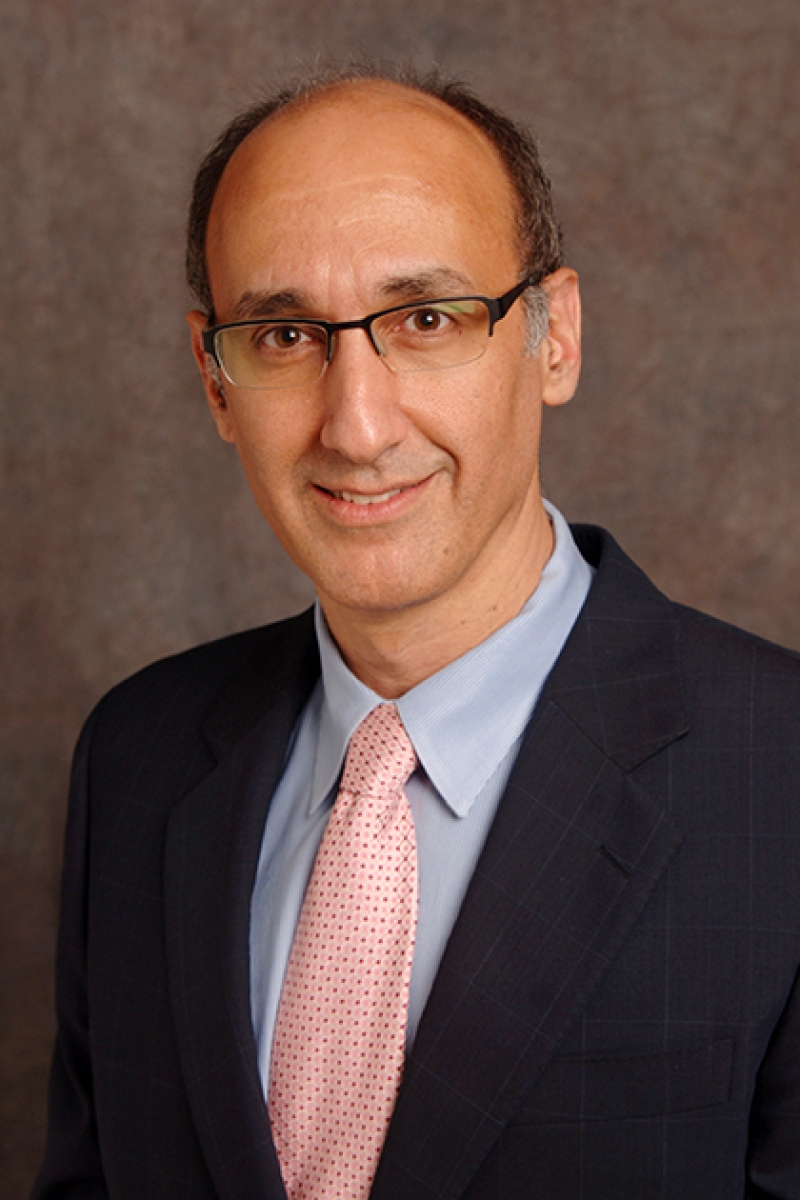 Overview
Jonathan A. Javitch obtained his B.S. and M.S. in Biological Sciences at Stanford University. He completed the joint M.D.-Ph.D. program at the Johns Hopkins University School of Medicine where as a graduate student with Solomon Snyder he demonstrated that a key step in the neurotoxicity of MPTP is the uptake of its metabolite MPP+ by the dopamine transporter.
After graduating from Hopkins, Dr. Javitch completed a medical internship and psychiatric residency at the Columbia Presbyterian Hospital and the New York State Psychiatric Institute. He did postdoctoral work on the structure of dopamine receptors with Dr. Arthur Karlin at Columbia University.
Dr. Javitch is currently the Lieber Professor of Experimental Therapeutics in Psychiatry and Professor of Molecular Pharmacology and Therapeutics in the Center for Molecular Recognition and in Physiology and Cellular Biophysics at the Columbia University College of Physicians and Surgeons, Director of the Lieber Center for Schizophrenia Research and Treatment, and Chief of the Division of Molecular Therapeutics at the New York State Psychiatric Institute.
Academic Appointments
Lieber Professor of Experimental Therapeutics (in Psychiatry)
Professor of Pharmacology (in the Center for Molecular Recognition and in Physiology and Cellular Biophysics)
Administrative Titles
Chief, Division of Molecular Therapeutics
Director, Lieber Center for Schizophrenia Research and Treatment
Research
One main line of research in my laboratory is aimed at understanding the structural bases of agonist and antagonist binding and specificity in the dopamine D2-like receptors and related biogenic amine receptor, how agonist binding is transduced into G protein activation, and the structural basis for G protein-coupled receptor (GPCR) oligomerization and its role in signaling. In the pursuit of these objectives we are carrying out research on the dopamine D2 receptor as well as several other GPCRs. The D2 receptor is the principal target of antipsychotic drugs used in the treatment of schizophrenia.
Other research in my laboratory is focused on determining the structural bases of the transport of substrate by the dopamine transporter and its inhibition by drugs such as cocaine and amphetamine. We are also studying regulation of the trafficking and function of the dopamine transporter and its role in sensitization. Several lines of evidence support the relevance of sensitization to the pathophysiology of schizophrenia, including the ability of amphetamine and other psychostimulants to induce psychosis in normal subjects and the increased sensitivity of patients with schizophrenia to the psychotogenic effects of psychostimulants.
Our laboratory also studies a number of bacterial homologs of the neurotransmitter transporters as model systems for direct structural studies, including X-ray crystallography, EPR spectroscopy, and single-molecule fluorescence spectroscopy, which we are pursuing in collaboration with colleagues. Our work focuses primarily on the molecular and cellular level, and we also are using mice and fruit flies as model systems to probe the relevance of these molecular details to psychostimulant-induced behaviors.
Research Interests
Biophysics/Ion Channels
G-protein Coupled Receptors: Structural Bases for Pharmacological Specificity and Function
Models of Psychiatric Disorders
Neurobiology of Disease
Neurotransmitter Transporters: Biophysics, Biochemistry and Regulation
Selected Publications
1: Asher WB, Geggier P, Holsey MD, Gilmore GT, Pati AK, Meszaros J, Terry DS,
Mathiasen S, Kaliszewski MJ, McCauley MD, Govindaraju A, Zhou Z, Harikumar KG,
Jaqaman K, Miller LJ, Smith AW, Blanchard SC, Javitch JA. Single-molecule FRET
imaging of GPCR dimers in living cells. Nat Methods. 2021 Apr;18(4):397-405.
doi: 10.1038/s41592-021-01081-y. Epub 2021 Mar 8. PMID: 33686301; PMCID:
PMC8232828.

2: Hauge Pedersen M, Pham J, Mancebo H, Inoue A, Asher WB, Javitch JA. A novel
luminescence-based β-arrestin recruitment assay for unmodified receptors. J Biol
Chem. 2021 Jan-Jun;296:100503. doi: 10.1016/j.jbc.2021.100503. Epub 2021 Mar 5.
PMID: 33684444; PMCID: PMC8027564.

3: Mathiasen S, Palmisano T, Perry NA, Stoveken HM, Vizurraga A, McEwen DP,
Okashah N, Langenhan T, Inoue A, Lambert NA, Tall GG, Javitch JA. G12/13 is
activated by acute tethered agonist exposure in the adhesion GPCR ADGRL3. Nat
Chem Biol. 2020 Dec;16(12):1343-1350. doi: 10.1038/s41589-020-0617-7. Epub 2020
Aug 10. Erratum in: Nat Chem Biol. 2020 Aug 17;: PMID: 32778842; PMCID:
PMC7990041.

4: Zhu Y, Mészáros J, Walle R, Fan R, Sun Z, Dwork AJ, Trifilieff P, Javitch JA.
Detecting G protein-coupled receptor complexes in postmortem human brain with
proximity ligation assay and a Bayesian classifier. Biotechniques. 2020
Mar;68(3):122-129. doi: 10.2144/btn-2019-0083. Epub 2019 Dec 20. PMID: 31859535;
PMCID: PMC7092707.

5: Fitzgerald GA, Terry DS, Warren AL, Quick M, Javitch JA, Blanchard SC.
Quantifying secondary transport at single-molecule resolution. Nature. 2019
Nov;575(7783):528-534. doi: 10.1038/s41586-019-1747-5. Epub 2019 Nov 13. Erratum
in: Nature. 2020 Mar;579(7797):E6. PMID: 31723269; PMCID: PMC7211416.

6: Kruegel AC, Uprety R, Grinnell SG, Langreck C, Pekarskaya EA, Le Rouzic V,
Ansonoff M, Gassaway MM, Pintar JE, Pasternak GW, Javitch JA, Majumdar S, Sames
D. 7-Hydroxymitragynine Is an Active Metabolite of Mitragynine and a Key
Mediator of Its Analgesic Effects. ACS Cent Sci. 2019 Jun 26;5(6):992-1001. doi:
10.1021/acscentsci.9b00141. Epub 2019 May 29. PMID: 31263758; PMCID: PMC6598159.

7: Donthamsetti P, Gallo EF, Buck DC, Stahl EL, Zhu Y, Lane JR, Bohn LM, Neve
KA, Kellendonk C, Javitch JA. Arrestin recruitment to dopamine D2 receptor
mediates locomotion but not incentive motivation. Mol Psychiatry. 2020
Sep;25(9):2086-2100. doi: 10.1038/s41380-018-0212-4. Epub 2018 Aug 17. PMID:
30120413; PMCID: PMC6378141.

8: Quick M, Abramyan AM, Wiriyasermkul P, Weinstein H, Shi L, Javitch JA. The
LeuT-fold neurotransmitter:sodium symporter MhsT has two substrate sites. Proc
Natl Acad Sci U S A. 2018 Aug 21;115(34):E7924-E7931. doi:
10.1073/pnas.1717444115. Epub 2018 Aug 6. PMID: 30082383; PMCID: PMC6112694.

9: Marcott PF, Gong S, Donthamsetti P, Grinnell SG, Nelson MN, Newman AH,
Birnbaumer L, Martemyanov KA, Javitch JA, Ford CP. Regional Heterogeneity of
D2-Receptor Signaling in the Dorsal Striatum and Nucleus Accumbens. Neuron. 2018
May 2;98(3):575-587.e4. doi: 10.1016/j.neuron.2018.03.038. Epub 2018 Apr 12.
PMID: 29656874; PMCID: PMC6048973.

10: Gallo EF, Meszaros J, Sherman JD, Chohan MO, Teboul E, Choi CS, Moore H,
Javitch JA, Kellendonk C. Accumbens dopamine D2 receptors increase motivation by
decreasing inhibitory transmission to the ventral pallidum. Nat Commun. 2018 Mar
14;9(1):1086. doi: 10.1038/s41467-018-03272-2. PMID: 29540712; PMCID:
PMC5852096.

11: Terry DS, Kolster RA, Quick M, LeVine MV, Khelashvili G, Zhou Z, Weinstein
H, Javitch JA, Blanchard SC. A partially-open inward-facing intermediate
conformation of LeuT is associated with Na+ release and substrate
transport. Nat Commun. 2018 Jan 15;9(1):230. doi: 10.1038/s41467-017-02202-y.
PMID: 29335402; PMCID: PMC5768729.

12: Samuels BA, Nautiyal KM, Kruegel AC, Levinstein MR, Magalong VM, Gassaway
MM, Grinnell SG, Han J, Ansonoff MA, Pintar JE, Javitch JA, Sames D, Hen R. The
Behavioral Effects of the Antidepressant Tianeptine Require the Mu-Opioid
Receptor. Neuropsychopharmacology. 2017 Sep;42(10):2052-2063. doi:
10.1038/npp.2017.60. Epub 2017 Mar 17. PMID: 28303899; PMCID: PMC5561344.

13: Freyberg Z, Sonders MS, Aguilar JI, Hiranita T, Karam CS, Flores J, Pizzo
AB, Zhang Y, Farino ZJ, Chen A, Martin CA, Kopajtic TA, Fei H, Hu G, Lin YY,
Mosharov EV, McCabe BD, Freyberg R, Wimalasena K, Hsin LW, Sames D, Krantz DE,
Katz JL, Sulzer D, Javitch JA. Mechanisms of amphetamine action illuminated
through optical monitoring of dopamine synaptic vesicles in Drosophila brain.
Nat Commun. 2016 Feb 16;7:10652. doi: 10.1038/ncomms10652. PMID: 26879809;
PMCID: PMC4757768.

14: Gassaway MM, Rives ML, Kruegel AC, Javitch JA, Sames D. The atypical
antidepressant and neurorestorative agent tianeptine is a μ-opioid receptor
agonist. Transl Psychiatry. 2014 Jul 15;4(7):e411. doi: 10.1038/tp.2014.30.
PMID: 25026323; PMCID: PMC4119213.

15: Pizzo AB, Karam CS, Zhang Y, Yano H, Freyberg RJ, Karam DS, Freyberg Z,
Yamamoto A, McCabe BD, Javitch JA. The membrane raft protein Flotillin-1 is
essential in dopamine neurons for amphetamine-induced behavior in Drosophila.
Mol Psychiatry. 2013 Jul;18(7):824-33. doi: 10.1038/mp.2012.82. Epub 2012 Jun
19. PMID: 22710269; PMCID: PMC3582826.

16: Quick M, Shi L, Zehnpfennig B, Weinstein H, Javitch JA. Experimental
conditions can obscure the second high-affinity site in LeuT. Nat Struct Mol
Biol. 2012 Jan 15;19(2):207-11. doi: 10.1038/nsmb.2197. PMID: 22245968; PMCID:
PMC3272158.

17: Urizar E, Yano H, Kolster R, Galés C, Lambert N, Javitch JA. CODA-RET
reveals functional selectivity as a result of GPCR heteromerization. Nat Chem
Biol. 2011 Jul 24;7(9):624-30. doi: 10.1038/nchembio.623. PMID: 21785426; PMCID:
PMC3158273.

18: Zhao Y, Terry DS, Shi L, Quick M, Weinstein H, Blanchard SC, Javitch JA.
Substrate-modulated gating dynamics in a Na+-coupled neurotransmitter
transporter homologue. Nature. 2011 Jun 2;474(7349):109-13. doi:
10.1038/nature09971. Epub 2011 Apr 24. PMID: 21516104; PMCID: PMC3178346.

19: Chien EY, Liu W, Zhao Q, Katritch V, Han GW, Hanson MA, Shi L, Newman AH,
Javitch JA, Cherezov V, Stevens RC. Structure of the human dopamine D3 receptor
in complex with a D2/D3 selective antagonist. Science. 2010 Nov
19;330(6007):1091-5. doi: 10.1126/science.1197410. PMID: 21097933; PMCID:
PMC3058422.

20: Zhao Y, Terry D, Shi L, Weinstein H, Blanchard SC, Javitch JA. Single-
molecule dynamics of gating in a neurotransmitter transporter homologue. Nature.
2010 May 13;465(7295):188-93. doi: 10.1038/nature09057. PMID: 20463731; PMCID:
PMC2940119.

21: Zhao Y, Quick M, Shi L, Mehler EL, Weinstein H, Javitch JA. Substrate-
dependent proton antiport in neurotransmitter:sodium symporters. Nat Chem Biol.
2010 Feb;6(2):109-16. doi: 10.1038/nchembio.284. Epub 2009 Dec 27. PMID:
20081826; PMCID: PMC2808765.

22: Han Y, Moreira IS, Urizar E, Weinstein H, Javitch JA. Allosteric
communication between protomers of dopamine class A GPCR dimers modulates
activation. Nat Chem Biol. 2009 Sep;5(9):688-95. doi: 10.1038/nchembio.199. Epub
2009 Aug 2. PMID: 19648932; PMCID: PMC2817978.