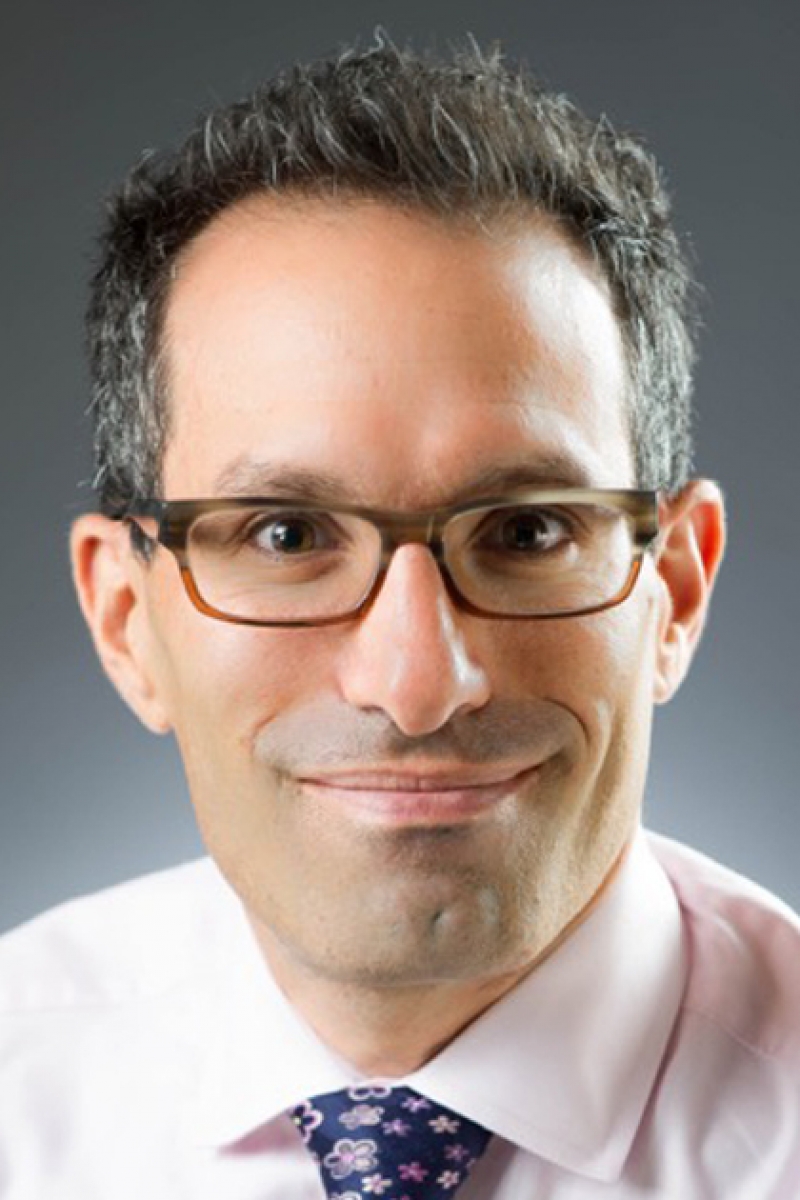 Overview
Dr. Miller completed his residency in psychiatry as well as post-doctoral research training at Columbia University and The New York State Psychiatric Institute, where he is now Co-Director of Brain Imaging in the Molecular Imaging and Neuropathology Area, and Associate Professor of Clinical Psychiatry.  His clinical and research interests focus on mood disorders, with goals of increasing our understanding of the neurobiology of mood disorders, predicting treatment outcome with medication and psychotherapeutic interventions, and developing more effective treatments, using functional brain imaging approaches. 
Dr. Miller's research has been funded by The Brain and Behavior Research Foundation, The International OCD Foundation, The Paul Janssen Fellowship in Translational Neuroscience Research, and The National Institutes of Health.
Academic Appointments
Associate Professor of Clinical Psychiatry
Hospital Affiliations
NewYork-Presbyterian / Columbia University Irving Medical Center
Schedule an Appointment
New and Existing Patients:
Connect Patient Portal
For existing patients, login to make an appointment, view documentation or contact your care provider.
Location(s)
1051 Riverside Drive
Unit 42
Credentials & Experience
Education & Training
Yale University School of Medicine, New Haven, CT
Residency: NewYork-Presbyterian Hospital/Columbia University Medical Center
Residency: New York State Psychiatric Institute
Research
Dr. Miller uses PET imaging to investigate a range of molecular targets that may be perturbed in the brain in mood disorders and with respect to suicide risk, including synaptic density, monoamine neurotransmitter systems, the kappa opioid system, neuroinflammatory markers.  He uses PET imaging to identify predictors of treatment outcome and to study mechanisms of action of treatments, including ketamine and anti-inflammatory interventions.  Dr. Miller has used functional MRI to investigate predictors of treatment outcome with cognitive behavioral therapy for depression. In collaboration with Drs. Elizabeth Sublette and Anne-Catrin Uhlemann, Dr. Miller is conducting research investigating the role of the microbiome in mood disorders and in neuroinflammatory processes.  Dr. Miller co-directs a brain imaging laboratory that includes research psychiatrists, psychologists, bioengineers, statisticians, as well as pre- and post-doctoral trainees.  
Research Interests
Depression, including treatment-refractory depression
Novel Treatment Development
Suicide Prevention
Selected Publications
Rubin-Falcone, H., Weber, J., Kishon, R., Ochsner, K., Delaparte, L., Doré, B., Raman, S., Denny, B.T., Oquendo, M.A., Mann, J.J., Miller, J.M.,2020. Neural predictors and effects of cognitive behavioral therapy for depression: the role of emotional reactivity and regulation. Psychol Med 50, 146-160.

Heyman-Kantor, R., Rizk, M., Sublette, M.E., Rubin-Falcone, H., Fard, Y.Y., Burke, A.K., Oquendo, M.A., Sullivan, G.M., Milak, M.S., Zanderigo, F., Mann, J.J., 

Miller, J.M

., 2021. Examining the relationship between gray matter volume and a continuous measure of bipolarity in unmedicated unipolar and bipolar depression. J Affect Disord 280, 105-113.

Miller JM

, Zanderigo F, Purushothaman PD, DeLorenzo C, Rubin-Falcone H, Ogden RT, Keilp J, Oquendo MA, Nabulsi N, Huang YH, Parsey RV, Carson RE, Mann JJ. Kappa Opioid Receptor Binding in Major Depression: A Pilot Study. Synapse (2018); 72(9): e22042. PMID: P29935119