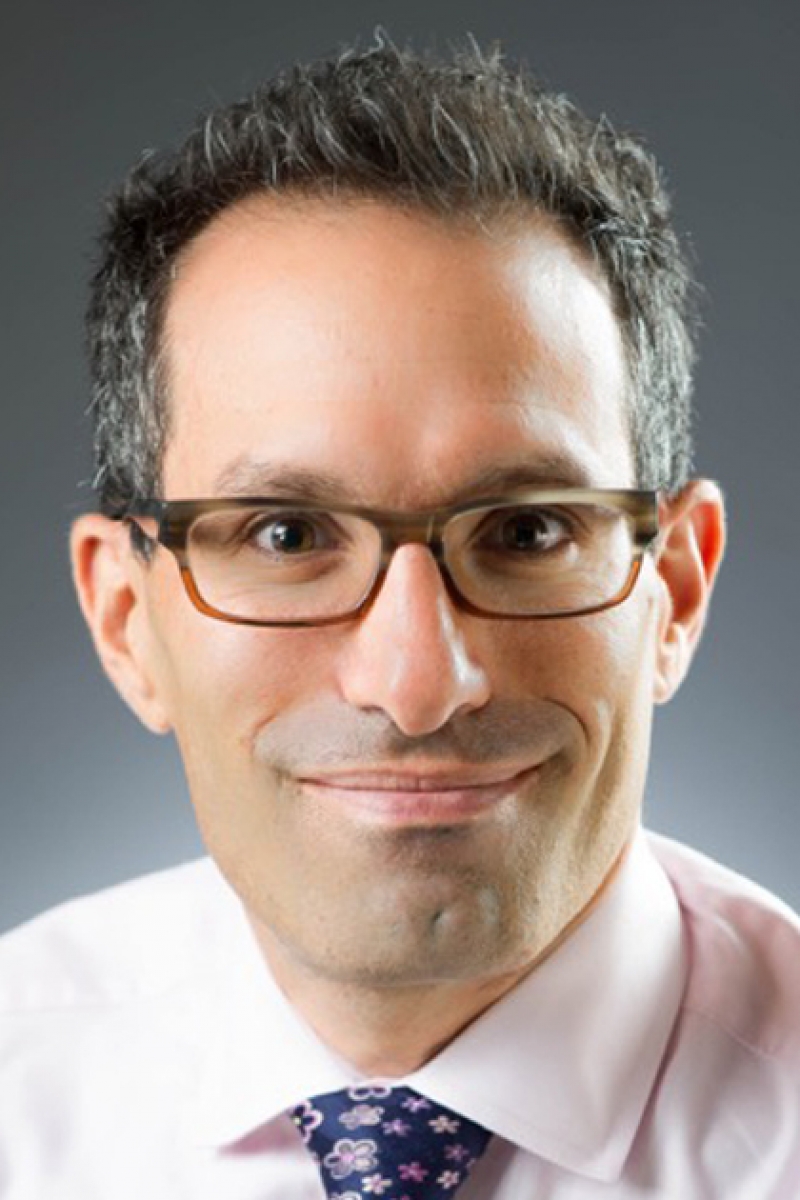 Overview
Dr. Miller completed his residency in psychiatry as well as post-doctoral research training at Columbia University and The New York State Psychiatric Institute, where he is now Director of Brain Imaging in the Division of Molecular Imaging and Neuropathology, and Associate Professor of Clinical Psychiatry.
His clinical and research interests focus on mood disorders, with goals of increasing our understanding of the neurobiology of mood disorders, predicting treatment outcome with medication and psychotherapeutic interventions, and developing more effective treatments, using functional brain imaging approaches.
Dr. Miller's research has been funded by NARSAD, the CTSA, The Paul Janssen Fellowship in Translational Neuroscience Research, and The National Institutes of Health.
Academic Appointments
Associate Professor of Clinical Psychiatry
Hospital Affiliations
NewYork-Presbyterian / Columbia University Irving Medical Center
Schedule an Appointment
New and Existing Patients:
Connect Patient Portal
For existing patients, login to make an appointment, view documentation or contact your care provider.
Location(s)
1051 Riverside Drive
Unit 42
Credentials & Experience
Education & Training
Yale University School of Medicine, New Haven, CT
Residency: NewYork-Presbyterian Hospital/Columbia University Medical Center
Residency: New York State Psychiatric Institute
Research
Dr. Miller uses brain imaging techniques including PET and fMRI to study the neurobiology of depression, and to identify predictors of treatment outcome with standardized treatments, including cognitive behavioral therapy.
His primary research interest involves using brain imaging techniques including neuroreceptor quantification via PET as well as fMRI to predict treatment outcome with standardized treatments for major depressive disorder.
The long-term goal of this work is to develop biomarkers that would allow clinicians to select treatments for patients suffering from depression based on the likelihood of response in individual patients
Research Interests
Cognitive Behavioral Therapy
Depression, including treatment-refractory depression
Selected Publications
Miller JM, Brennan KG, Ogden RT, Oquendo MA, Sullivan GM, Mann JJ, Parsey RV: Elevated Serotonin 1A Binding in Remitted Major Depressive Disorder: Evidence for a Trait Biological Abnormality. Neuropsychopharmacology 2009;34: 2275-84
Miller JM, Oquendo MA, Ogden RT, Mann JJ, Parsey RV: Serotonin Transporter Binding as a Possible Predictor of One-Year Remission in Major Depressive Disorder. Journal of Psychiatric Research 2008;42: 1137-1144
McGrath PJ, Miller JM: Pharmacologic Management for Treatment-Resistant Unipolar Depression. Psychiatry, third edition, Tasman A, Kay J, Lieberman J, et al. (eds). 2008;2: 2372-2389
Miller JM, Vorel SR, Tranguch AJ, Kenny ET, Mazzoni P, van Gorp WG, Kleber HD: Anhedonia after a selective bilateral lesion of the globus pallidus. American Journal of Psychiatry 2006;163: 786-8
Miller JM, Kinnally EL, Ogden RT, Oquendo MA, Mann JJ, Parsey RV: Reported childhood abuse is associated with low serotonin transporter binding in vivo in major depressive disorder. Synapse 2009;67: 565-573