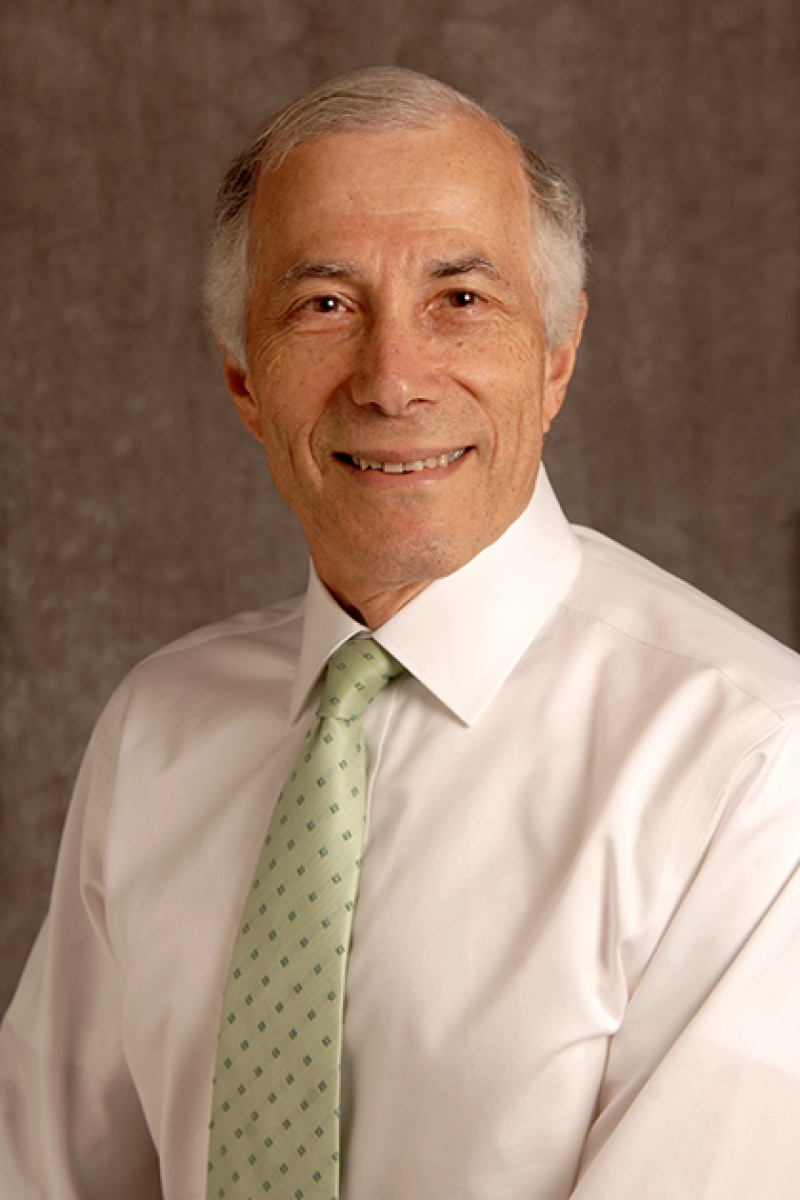 Overview
Areas of Expertise / Conditions Treated
Depression, Anxiety Disorder, Generalized Anxiety Disorder, Social Anxiety Disorder, Adjustment Disorder, Attention Deficit Hyperactivity Disorder (ADHD), Bipolar Disorder, Insomnia, Mental Health, Mood Disorders, Obsessive Compulsive Disorder (OCD), Panic Disorder, Psychiatry, Psychopharmacology, Psychosis, Psychotherapy
Academic Appointments
Paul Janssen Professor of Translational Neuroscience (in Psychiatry and in Radiology)
J. John Mann MD, is The Paul Janssen Professor of Translational Neuroscience (in Psychiatry and in Radiology) and a former Vice Chair for Research in the Department of Psychiatry at Columbia University. He is Director of Research and Director of Molecular Imaging and the Neuropathology Division at the New York State Psychiatric Institute.
Dr. Mann is trained in Psychiatry and Internal Medicine and has a Doctorate in Neurochemistry. His research employs functional brain imaging, neurochemistry and molecular genetics to probe the causes of depression and suicide. Dr. Mann is the Director of the NIMH Conte Center for the Neuroscience of Mental Disorders, and Past President of the International Academy of Suicide Research.
Dr. Mann has published 458 papers and edited 10 books on the subjects of the biology and treatment of mood disorders, suicidal behavior and other psychiatric disorders. In private practice he specializes in the treatment of mood disorders.
Hospital Affiliations
NewYork-Presbyterian/Columbia
Schedule an Appointment
New and Existing Patients:
Location(s)
CUMC/Edward S. Harkness Eye Institute
CUMC/Herbert Pardes Building of the New York State Psychiatric Institute
Insurance Accepted
*Please contact the provider's office directly to verify that your particular insurance is accepted.
Credentials & Experience
Education & Training
MD, University of Melbourne, Faculty of Medicine (Australia)
1978 University of Melbourne
Residency: Royal Melbourne Hospital
Research
Clinical Trials
Current clinical trials:
A Study Of Ketamine as a New Potential Antidepressant. Learn more.
Serotonin System in Major Depression. Learn more.
Grants
INFLAMMATORY BIOMARKERS AND KYNURENINE METABOLITES TRACKING SUICIDAL IDEATION AND BEHAVIOR (Federal Gov)

Jul 1 2019 - Apr 30 2024
THE DIALOGUE BETWEEN BONE AND THE BRAIN: ENDOCRINE AND MOLECULAR BASES (Federal Gov)

Jun 1 2015 - Apr 30 2021
NEUROBIOLOGICAL UNDERPINNINGS OF TWO SUICIDAL SUBTYPES (Federal Gov)

May 15 2016 - Feb 28 2021
1/4 LEVERAGING EHR-LINKED BIOBANKS FOR DEEP PHENOTYPING, POLYGENIC RISK SCORE MODELING, AND OUTCOMES ANALYSIS IN PSYCHIATRIC DISORDERS (Federal Gov)

Sep 10 2019 - May 31 2020
NONINVASIVE QUANTIFICATION OF BRAIN GLUCOSE METABOLISM USING A PORTABLE POSITRON EMISSION TOMOGRAPHY CAMERA. (Federal Gov)

Jul 15 2018 - Mar 31 2019
EVALUATION OF AN F-18 AGONIST PET LIGAND FOR 5HT2AR (Federal Gov)

Sep 15 2016 - Aug 31 2018
POSTMORTEM NEUROCHEMICAL STUDIES IN SUICIDE (Federal Gov)

Aug 8 2013 - Jun 30 2018
POSTMORTEM NEUROCHEMICAL STUDIES IN SUICIDE (Federal Gov)

Aug 8 2013 - Jun 30 2017
KETAMINE VS MIDAZOLAM: TESTING RAPID RELIEF OF SUICIDE RISK IN DEPRESSION (Federal Gov)

Oct 1 2015 - Apr 30 2017
KETAMINE VS MIDAZOLAM: TESTING RAPID RELIEF OF SUICIDE RISK IN DEPRESSION (Federal Gov)

Jul 5 2012 - Apr 30 2017
GRIEF PROCESS AND NEURAL CIRCUITRY IN FAMILIES AFTER A SUICIDE (Private)

Jun 30 2014 - Jun 29 2016
2/2 FAMILIAL EARLY-ONSET SUICIDE ATTEMPT BIOMARKERS (Federal Gov)

Aug 18 2015 - Apr 30 2016
THE ANTIDEPRESSANT ACTION OF KETAMINE: BRAIN CHEMISTRY AND SUSTAINING REMISSION (Federal Gov)

Jul 1 2011 - Apr 30 2016
NEUROBIOLOGY OF DEPRESSION AND ANTIDEPRESSANTS (Federal Gov)

Mar 1 1990 - Jan 31 2016
GRIEVING SUICIDE: CLINICAL ASPECTS AND NEURAL CIRCULTRY (Private)

Oct 1 2013 - Sep 30 2015
5-HT1A RECEPTOR ANTI-APOPTOTIC TRANSDUCTION PATHWAYS IN SUICIDE (Federal Gov)

Mar 1 2008 - Aug 31 2015
FAMILIAL PATHWAYS TO EARLY-ONSET SUICIDE ATTEMPTS (Federal Gov)

Apr 1 2010 - Jan 31 2015
SUICIDAL BEHAVIOR IN MOOD DISORDERS: GENES AND INTERMEDIATE PHENOTYPES (Federal Gov)

Aug 1 2010 - Jul 31 2014
WHITE MATTER INTEGRITY AND SUICIDE ATTEMPT HISTORY (Private)

Mar 19 2012 - Mar 18 2014
POSTMORTEM NEUROCHEMICAL STUDIES IN SUICIDE (Federal Gov)

Feb 1 1990 - Apr 30 2013
MODIFIABLE RISK AND PROTECTIVE FACTORS FOR SUICIDAL BEHAVIOR S IN THE US ARMY - SUPPLEMENT (Federal Gov)

Sep 30 2009 - Apr 7 2011
STUDY OF TRANSCRIPTION PATTERNS IN BLOOD CELLS FROM PATIENTS WITH AN ACUTE, MODERATE, OR SEVERE DEPRESSIVE EPISODE (Private)

Jan 30 2006 - Jan 30 2011
2007-2008 CLINICAL NEUROSCIENCE SEMINAR SERIES (Private)

Oct 1 2007 - Sep 30 2010
ASSESSING THE RELATIONSHIPS BETWEEN PLASMA FATTY ACID LEVELS AND BRAIN SEROTONERGIC FUNCTIONING IN MAJOR DEPRESSIVE DISO (Private)

Jul 1 2007 - Jun 30 2010
IN VIVO IMAGING OF MILD COGNITIVE IMPAIRMENT-EARLY ALZHEIMER ''S DISEASE-OTHER DEMENTIAS AND HEALTHY.. (Private)

Dec 17 2004 - Dec 16 2009
PILOT STUDY OF ESSENTIAL DIETARY POLYUNSATURED FATTY ACID ME TABOLISM IN DEPRESSION AND SUICIDE (Private)

Dec 1 2006 - Mar 31 2008