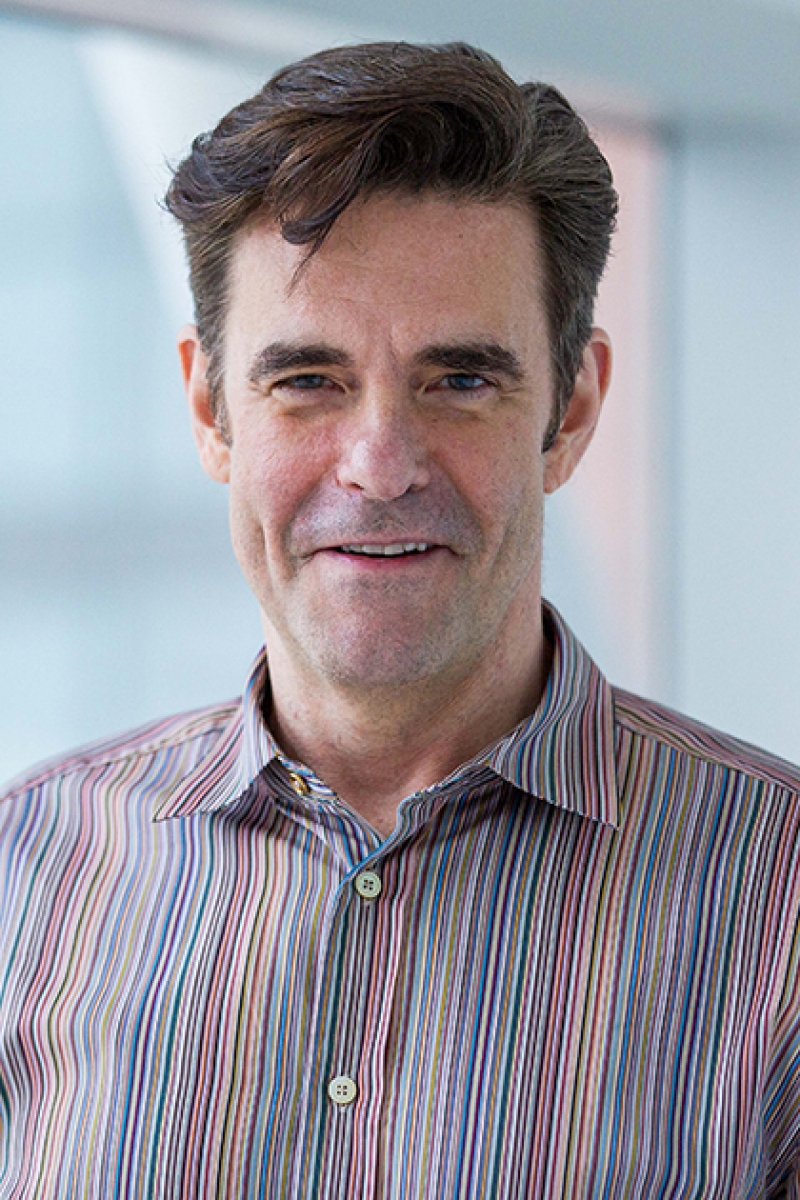 Overview
Geoffrey M. Reed is Professor of Medical Psychology and Co-Director, WHO Collaborating Centre for Capacity Building and Training in Global Mental Health, Department of Psychiatry, Columbia University Vagelos College of Physicians and Surgeons. From 2008 to 2018, he served as Senior Project Officer in the WHO Department of Mental Health and Substance Abuse, where he managed all activities related to development of chapters on Mental, Behavioral and Neurodevelopmental Disorders; Sleep-Wake Disorders; and Conditions related to Sexual Health for the Eleventh Revision of the World Health Organization's International Classification of Diseases and Related Health Problems (ICD-11). His role included directing a systematic and highly productive program of research aimed at improving the scientific validity and clinical utility of the ICD-11 diagnostic manual corresponding to these areas, incorporating a range of innovative methodologies.
As a part of this effort, Dr. Reed founded, developed, and directs the Global Clinical Practice Network (GCPN; http://gcp.network) to participate in ICD-11 studies. The GCPN now comprises nearly 16,000 mental health and primary care professionals from 158 countries, the largest and most broadly international practice-based research network ever established. As a consultant to WHO, Dr. Reed remains actively engaged in efforts related to international training, dissemination, and adoption by WHO member states for ICD-11 mental, behavioral, and neurodevelopmental disorders and related areas.
He is a Level III (highest level) member of the National System of Researchers, National Council of Science and Technology, Mexico. He was a founder of the Center for Global Mental Health Research, a collaboration of the National Institute of Psychiatry Ramón de la Fuente Muñiz, Mexico, the National Autonomous University of Mexico, and the World Health Organization. He has received numerous awards, most recently the Robert L. Spitzer Memorial Award for Outstanding Contributions to Nosology and Diagnosis from the Columbia University Department of Psychiatry and the Outstanding International Psychologist Award from the Division of International Psychology, American Psychological Association.
Dr. Reed earned his Ph.D. in Clinical Psychology at the University of California, Los Angeles, and completed his postdoctoral fellowship in the Department of Psychiatry and Behavioral Sciences, University of Washington.
Academic Appointments
Professor of Psychology (in Psychiatry) at CUMC
Research
Selected Publications
Stein, D. J., Szatmari, P., Gaebel, W., Berk, M., Vieta, E., Maj, M., … Reed, G.M. (2020). Mental, behavioural and neurodevelopmental disorders in the ICD-11: An international perspective on key changes and controversies. BMC Medicine, 18, 21.
Reed, G. M., First, M. B., Kogan, C. S., Hyman, S. E., Gureje,, O., Gaebel, W., … Saxena, S. (2019). Innovations and changes in the ICD-11 classification of mental, behavioural and neurodevelopmental disorders. World Psychiatry, 18, 3-19.
Reed, G. M., Sharan, P., Rebello, T. J., Keeley, J. W., Medina-Mora, M. E., Gureje, O., … Pike, K.M. (2018). The ICD-11 developmental field study of reliability of diagnoses of high-burden mental disorders: Results among adult patients in mental health settings of 13 countries. World Psychiatry, 17, 174-186.
Clark, L. A., Cuthbert, B., Lewis-Fernandez, R., Narrow, W., & Reed, G. M. (2017). ICD-11, DSM-5, and RDoC: Three approaches to understanding and classifying mental disorder. Psychological Science in the Public Interest, 18, 72-145.
Keeley, J. W., Reed, G. M., Roberts, M. C., Evans, S. C., Medina-Mora, M. E., Robles, R., … Saxena, S. (2016). Developing a science of clinical utility in diagnostic classification systems: Field study strategies for ICD-11 Mental and Behavioural Disorders. American Psychologist, 71, 3-16.
Meyer, G. J., Finn, S. E., Eyde, L. D., Kay, G. G., Moreland, K. L., Dies, R. R., … Reed, G. M. (2001). Psychological testing and psychological assessment: A review of evidence and issues. American Psychologist, 56, 128-165.
Taylor, S. E., Kemeny, M. E., Reed, G. M., Bower, J. E., & Gruenewald, T. L. (2000). Psychological resources, positive illusions, and health. American Psychologist, 55, 99-109.