Eleanor Simpson, PhD
Assistant Professor of Clinical Neurobiology (in Psychiatry)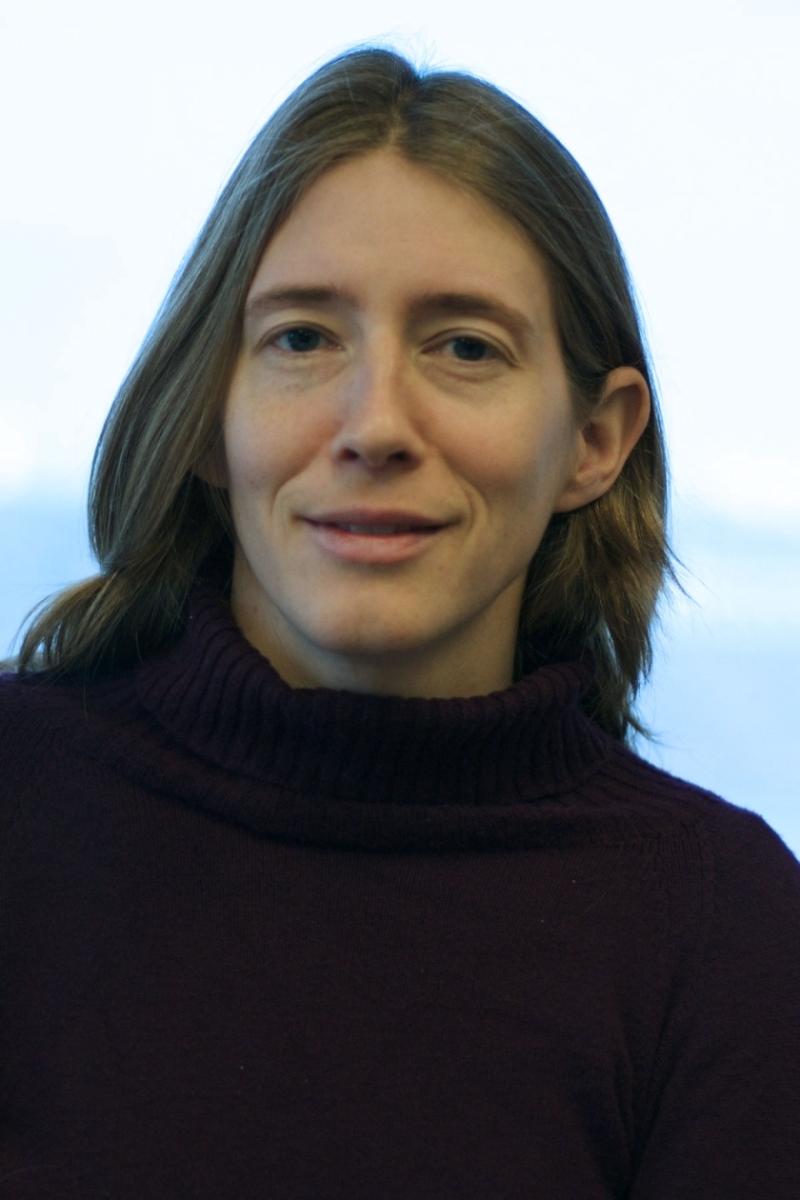 Overview
Dr. Simpson obtained a PhD in Genetics from the University of Edinburgh, UK where she identified genes involved in synaptic signaling and mammalian brain development. She completed her postdoctoral training with funding from the Howard Hughes Medical Institute in the laboratory of Prof. Eric Kandel at Columbia University. During her postdoctoral fellowship she developed transgenic mouse models to study molecular alterations implicated in psychiatric disorders. In 2007 Dr. Simpson became an independent investigator in the department of Psychiatry at Columbia University. 
Academic Appointments
Assistant Professor of Clinical Neurobiology (in Psychiatry)
Administrative Titles
Research Scientist VI, New York State Psychiatric Institute
Credentials & Experience
Education & Training
PhD, Genetics, University of Edinburgh (United Kingdom)
Research
The goal of my research is to understand the neural mechanisms of behaviors that are disrupted in psychiatric and neurological illness. In particular, my lab aims to understand the neurobiology of decision making. Making decisions (big or small) involves integrating information from multiple sources including current sensory input, internal physiological state, and historical data (information that is learned and remembered). Optimal decisions are made by considering the relative values of these different (and sometimes competing) streams of information. Poor decision making occurs when certain information is misrepresented or incorrectly valued (either underweighted or overweighted), or if the mechanism for integrating information is flawed. These fundamental processes are disrupted in many different disorders and because they are not well understood, such symptoms are generally untreated and significantly impact patient's quality of life.
Specific examples that we study in the lab include bias in anticipated effort relative to anticipated gains, which can result in low motivation and poor performance in physical or cognitive tasks. We also study decision-making that is based on the integration of sensory input and sensory expectation. What we hear and see is influenced by what we expect to hear and see. For some patients, sensory experience may be overly influenced by their expectations.
To understand the neurobiology of decision-making processes, we use wild-type and genetically modified mice. We employ in vivo methods to monitor brain activity and neuromodulator release in real-time while mice are learning or successfully performing decision-making tasks that we develop in the lab. Currently, these techniques include in vivo fiber photometry with genetically encoded fluorescent biosensors, which are used to measure calcium activity (somatic and terminal) in identified neuronal populations or to monitor the release of dopamine, serotonin or acetylcholine. To test potential causal mechanisms for defined behaviors we use chemogenetics to control neuronal activity in targeted neural populations.  
We collaborate with other groups at Columbia in the Departments of Psychiatry, Psychology, Pharmacology and Chemistry. 
Research Interests
Cognition and Motivation 

Decision-Making

Models of Psychiatric and Neurological Disorders

Neurobiology of Disease

Dopamine regulation
Selected Publications
Select Research Articles
Kalmbach A, Winiger V, Jeong N, Asok A, Gallistel CR, Balsam PD, Simpson EH. Dopamine encodes real-time reward availability and transitions between reward availability states on different timescales. Nat Commun. 2022 Jul 1;13(1):3805. PMCID: PMC9249893. https://www.nature.com/articles/s41467-022-31377-2
Filla I, Bailey MR, Schipani E, Winiger V, Mezias C, Balsam PD, Simpson EH. Striatal dopamine D2 receptors regulate effort but not value-based decision making and alter the dopaminergic encoding of cost. Neuropsychopharmacology. 2018 Oct;43(11):2180-2189. PMCID: PMC6135745. https://www.nature.com/articles/s41386-018-0159-9
Duvarci S, Simpson EH, Schneider G, Kandel ER, Roeper J, Sigurdsson T. Impaired recruitment of dopamine neurons during working memory in mice with striatal D2 receptor overexpression. Nat Commun. 2018 Jul 19;9(1):2822. PMCID: PMC6053467. https://www.nature.com/articles/s41467-018-05214-4
Bailey MR, Goldman O, Bello EP, Chohan MO, Jeong N, Winiger V, Chun E, Schipani E, Kalmbach A, Cheer JF, Balsam PD, Simpson EH. An Interaction between Serotonin Receptor Signaling and Dopamine Enhances Goal-Directed Vigor and Persistence in Mice. J Neurosci. 2018 Feb 28;38(9):2149-2162. PMCID: PMC5830508. https://www.jneurosci.org/content/38/9/2149
Krabbe S, Duda J, Schiemann J, Poetschke C, Schneider G, Kandel ER, Liss B, Roeper J, Simpson EH. Increased dopamine D2 receptor activity in the striatum alters the firing pattern of dopamine neurons in the ventral tegmental area. Proc Natl Acad Sci U S A. 2015 Mar 24;112(12):E1498-506. PMCID: PMC4378386. https://www.pnas.org/doi/10.1073/pnas.1500450112
Simpson EH, Kellendonk C, Ward RD, Richards V, Lipatova O, Fairhurst S, Kandel ER, Balsam PD. Pharmacologic rescue of motivational deficit in an animal model of the negative symptoms of schizophrenia. Biol Psychiatry. 2011 May 15;69(10):928-35. PMCID: PMC3170714
Simpson EH, Kellendonk C, Kandel E. A possible role for the striatum in the pathogenesis of the cognitive symptoms of schizophrenia. Neuron. 2010 Mar 11;65(5):585-96. PMCID: PMC4929859
Kellendonk C, Simpson EH, Polan HJ, Malleret G, Vronskaya S, Winiger V, Moore H, Kandel ER. Transient and selective overexpression of dopamine D2 receptors in the striatum causes persistent abnormalities in prefrontal cortex functioning. Neuron. 2006 Feb 16;49(4):603-15. PMID: 16476668
Book:
Simpson EH and Balsam PD, Eds.  Current Topics in Behavioral Neuroscience, Vol 27: The Behavioral Neuroscience of Motivation (2016) Germany:  Springer-Verlag. ISSN: 1866-3370. https://link.springer.com/book/10.1007/978-3-319-26935-1
For a complete list of publications, please visit