Donald Edmondson, PhD, MPH
Associate Professor of Behavioral Medicine (in Medicine and Psychiatry)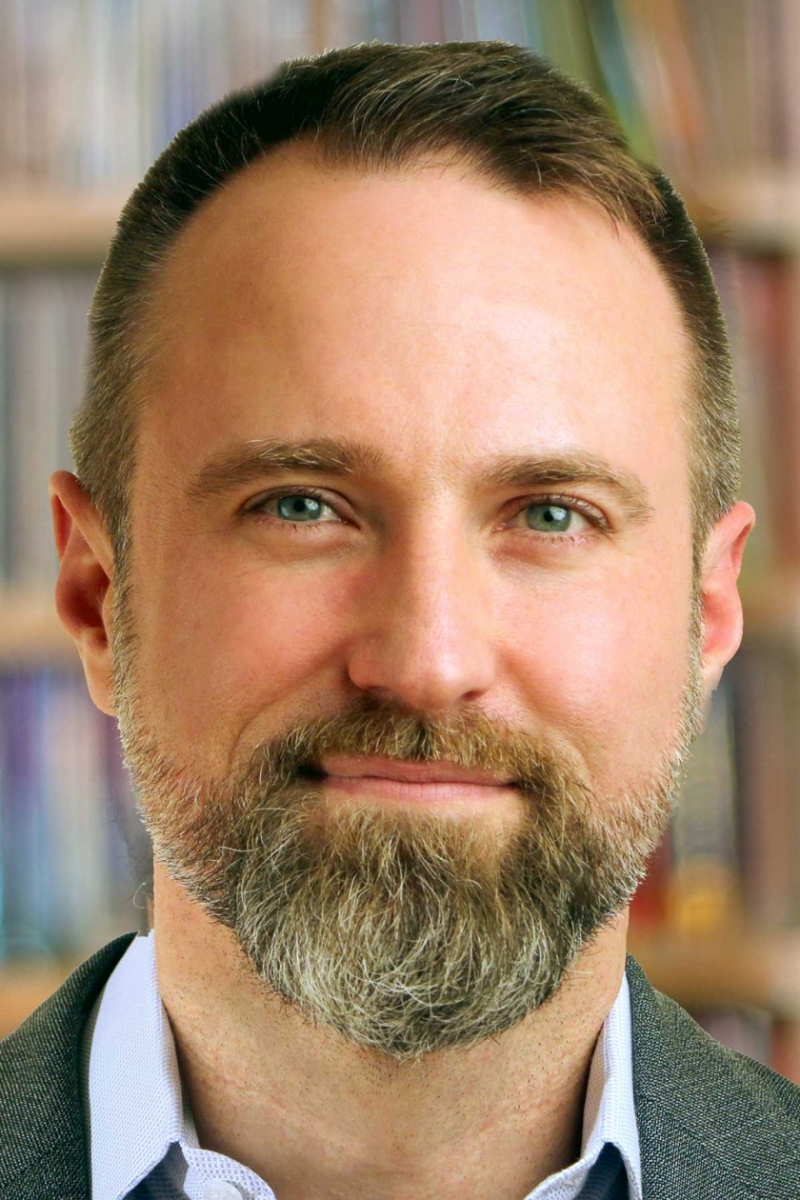 Overview
Dr. Donald Edmondson is an Associate Professor of Behavioral Medicine (with tenure) at Columbia University Irving Medical Center (CUIMC), and the Director of the Center for Behavioral Cardiovascular Health (CBCH) at CUMC. He has received more than $20M in funding from the National Institutes of Health to conduct research focused on cardiovascular disease (CVD) patients, examining the development of PTSD due to CVD events and its association with secondary CVD risk after acute coronary syndrome (ACS) and stroke. He is also the principal investigator of the Resource and Coordinating Center (RCC) for the NIH Science of Behavior Change (SOBC) program, which promotes the application of the experimental medicine approach to identify the underlying mechanisms of behavior change. He received the 2018 American Psychological Association award for Distinguished Scientific Contribution in Early Career, for theoretical and empirical contributions to health psychology for work in CVD patients. Previously, he won the 2014 Neal Miller award for early career contributions to behavioral medicine from the Academy of Behavioral Medicine Research, for research showing that hospital environment factors and perceived threat during emergency department evaluation influence psychological stress and secondary risk in CVD patients.
Dr. Edmondson's primary goal is to support research at CBCH by further developing the collectivist approach to science and the work of research that has been pioneered by CBCH scientists. From grant writing and research design, through team-based research management and budgeting, the CBCH collectivist approach attempts to reflect the actual behaviors of team-based science in budgeting and management decisions. The result is a culture of incentivized collaboration and mentorship, as well as financial security, for CBCH, and the faculty and staff that form its core. CBCH scientists secured a historic number of new NIH research grants in the past year, with tenure track faculty and early career scientists leading the way. Many of those awards represented new directions for CBCH, which had been identified in prior years' strategic planning (e.g., cardiac arrest survivorship, LGBTQ health, telemedicine). Further, in 2020, junior scientists and staff members led a collective effort to evaluate CBCH's values and actions with respect to racial and ethnic equity, diversity, and inclusion, which delivered CBCH's first EDI Mission Statement and a roadmap for aligning CBCH processes with its values.
Academic Appointments
Associate Professor of Behavioral Medicine (in Medicine and Psychiatry)
Administrative Titles
Director, Center for Behavioral Cardiovascular Health
Credentials & Experience
Education & Training
BA, 2001 History, Union University, Jackson TN
MA, 2007 Psychology, Clinical, University of Connecticut
PhD, 2009 Psychology, Personality, University of Connecticut
MPH, 2012 Effectiveness and Outcomes Research, Columbia University Mailman School of Public Health
Honors & Awards
2018 Distinguished Scientific Contribution in Early Career, American Psychological Association
2016 Elected Fellow of the Academy for Behavioral Medicine Research
2014 Neal E. Miller Young Investigator award, Academy for Behavioral Medicine Research 2007 – 2008 Highest Distinction in Undergraduate Instruction, University of Connecticut
2006 Sydney Jourard Award for best paper, Division 32 of the Am Psych Assoc
1997 - 2001Scholars of Excellence Provost's Scholar Award, Union University
Research
Dr. Donald Edmondson's research focuses on the potential for posttraumatic stress disorder (PTSD) due to cardiovascular disease events, as well as the behavioral and physiological mechanisms of the link between PTSD and cardiovascular outcomes. He also studies the impact of the hospitalization experience itself on patient stress, sleep, physical conditioning, and nutrition.

Research Interests:
Posttraumatic stress disorder (PTSD) due to life-threatening illness.

PTSD and cardiovascular outcomes.

Role of behavioral science in addressing societal challenges.
Grants
2016 - 2024

U24 AG052175 (Edmondson, PI)




NIH




Columbia University Science of Behavior Change Resource and Coordinating Center.




2016-2021

R01 HL132347 (Edmondson, PI; Kronish, Co-PI)




NIH/NHLBI




Impact of PTSD on cardiovascular risk in survivors of stroke and transient ischemic attack.




The goal of this study is to identify a novel target for intervention after stroke or transient ischemic attack (TIA) that may decrease risk for subsequent cardiovascular events and mortality.




2016-2019

R01 HL128497 (Edmondson, PI)




NIH/NHLBI




Testing biopsychosocial mechanisms of the posthospital syndrome model of early rehospitalization in acute coronary syndrome patients.



Selected Publications
*Kronish IM, Cornelius T, Schwartz JE, Shechter A, Diaz KM, Romero EK, Edmondson D. (2020). Posttraumatic stress disorder and electronically-measured medication adherence after suspected acute coronary syndromes. Circulation.

Edmondson, D.

, Birk, J. L., Ho, V. T., Meli, L., Abdalla, M., & Kronish, I. M. (2018). A challenge for psychocardiology: Addressing the causes and consequences of patients' perceptions of enduring somatic threat.

American Psychologist

,

73

(9), 1160.

Edmondson, D

., Sumner, J. A., Kronish, I. M., Burg, M. M., Oyesiku, L., & Schwartz, J. E. (2017). The association of PTSD with clinic and ambulatory blood pressure in healthy adults. Psychosomatic Medicine, 80(1), 55-61. PMCID: PMC5741460
Edmondson D. (2014). An enduring somatic threat model of posttraumatic stress disorder due to acute life-threatening medical events. Social and Personality Psychology Compass, 8(3), 118-134. PMCID: PMC4048720
Edmondson, D., Shimbo, D., Ye, S., Wyer, P., & Davidson, K.W. (2013). The association of emergency department crowding during treatment for acute coronary syndrome with subsequent posttraumatic stress disorder symptoms. JAMA Internal Medicine, 173:472-475. PMCID: PMC3973030