Derek M. Blevins, MD
Assistant Professor of Clinical Psychiatry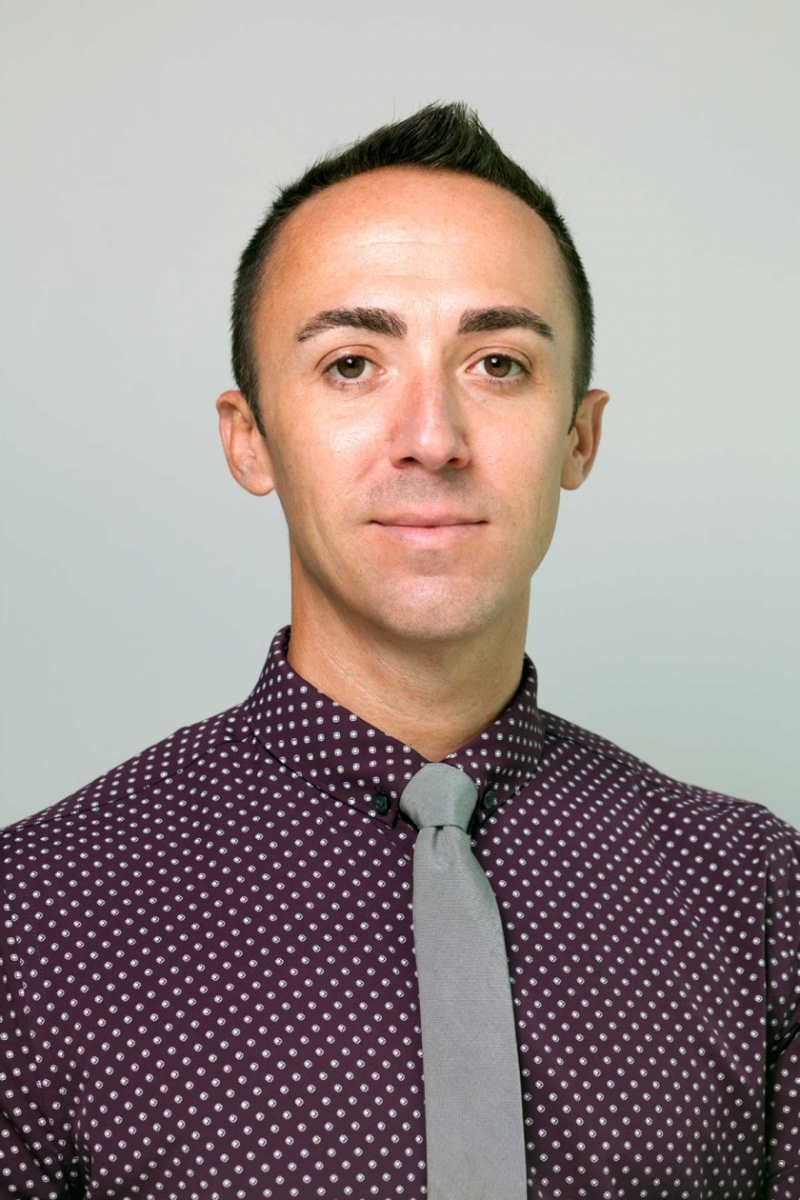 Overview
Dr. Blevins is originally from southwestern Virginia. He completed his undergraduate degree at the University of Virginia (UVA) in Charlottesville, where he majored in biology and Spanish. Prior to attending medical school, he worked as a research assistant on NIH-funded clinical trials for medications for alcohol, cocaine, and methamphetamine use disorders at UVA. Dr. Blevins then attended medical school at the American University of the Caribbean in St. Maarten. He returned to UVA where he completed the general psychiatry residency program and served as Chief Resident. He then completed the Columbia University addiction psychiatry clinical fellowship and NIDA-funded T32 substance use disorder research fellowship. His research interests include neuromodulation, particularly rTMS, for substance use disorders and comorbid conditions, as well as pharmacologic treatments of alcohol, opioid, and stimulant use disorders.
Academic Appointments
Assistant Professor of Clinical Psychiatry
Administrative Titles
Research Psychiatrist, New York State Psychiatric Institute
Credentials & Experience
Education & Training
MD, American University of the Caribbean, School of Medicine (St. Maarten)
BA, Biology and Spanish , University of Virginia
Residency: University of Virginia
Fellowship: Columbia University
Honors & Awards
National Institute of Health: Loan Repayment Program (2018-2020)
American Academy of Addiction Psychiatry: Trainee Representative to the Board (2018-2020)
UVA Psychiatry: Chief Resident (2016-2017)
UVA Psychiatry: Residency Peer Commendation Award (2017)
American Academy of Addiction Psychiatry: Regional Travel Award Scholarship (2016)
American Society of Clinical Psychopharmacology: Fellowship for Workshop on Clinical Trials (2016)
AUC School of Medicine Alpha Omega Phi Honor & Service Society
Research
Research Interests
Neuromodulation for substance use disorders and comorbid conditions
Pharmacologic treatments of substance use disorders
Grants
rTMS of the medial prefrontal and anterior cingulate cortices for chronic pain in methadone-maintained patients, pilot trial (Christopher D. Smithers Foundation)

March 1 2020 – February 28, 2020

Research Fellowship in Substance Use Disorders (Federal Gov)

July 1 2017 – June 30 2020
Selected Publications
Blevins D, Henry BH, Sung M, Edelman EJ, Black AC, Dawes M, Molfenter T, Hagle H, Drexler K, Cates-Wessel K, Levin FR. "Wellness of opioid use disorder healthcare professionals during the COVID-19 pandemic: Results from a national survey." Psychiatric Services. 2021.
Blevins D, Carpenter KM, Martinez D, Mariani JJ, Levin FR. An adaptive clinical trial design for cocaine use disorder: Extended-release amphetamine salts for early behavioral intervention non-responders. Contemporary Clinical Trials. 2020 Nov;98:106187.
Blevins D, Choi CJ, Pavlicova M, Martinez D, Mariani JJ, Grabowski J, Levin FR. Impulsiveness as a moderator of amphetamine treatment response for cocaine use disorder among ADHD patients. Drug and Alcohol Dependence. 2020 May 25;213:108082.
Blevins D, Martinez D. Role for kappa-opioid system in stress-induced cocaine use uncovered with PET. Neuropsychopharmacology: official publication of the American College of Neuropsychopharmacology. 2020 Jan 1;45(1):233.
Blevins D, Wang XQ, Sharma S, Ait-Daoud N. Impulsiveness as a predictor of topiramate response for cocaine use disorder. The American Journal on Addictions. 2019 Feb;28(2):71-6.
Ait-Daoud N, Blevins D, Khanna S, Sharma S, Holstege CP, Amin P. Women and addiction: an update. Medical Clinics. 2019 Jul 1;103(4):699-711.
Ait-Daoud N, Hamby AS, Sharma S, Blevins D. A review of alprazolam use, misuse, and withdrawal. Journal of Addiction Medicine. 2018 Jan;12(1):4.