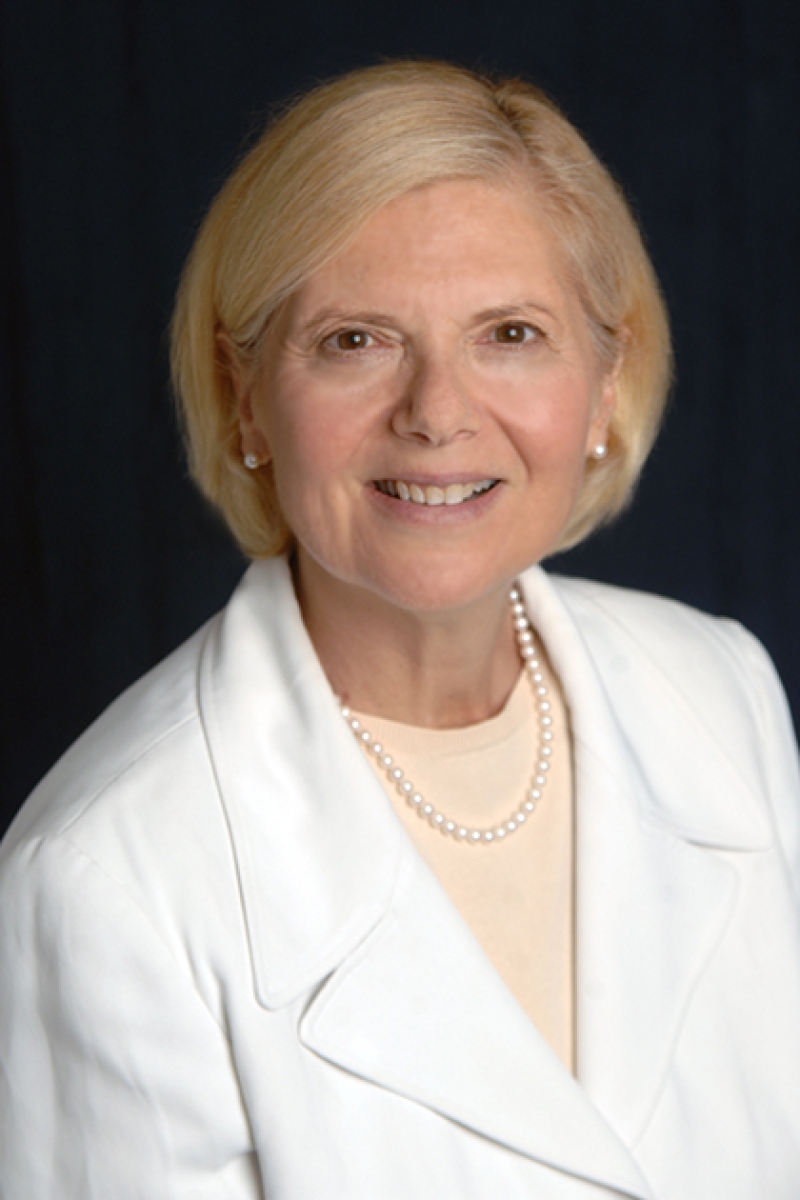 Overview
Academic Appointments
Professor of Epidemiology (in Psychiatry) at CUMC
Dr. Deborah Hasin is Professor of Clinical Epidemiology at Columbia University in the College of Physicians and Surgeons, Department of Psychiatry, with a joint appointment in the Mailman School of Public Health, Department of Epidemiology. She is an epidemiologist whose research focuses on alcohol and drug disorders and psychiatric comorbidity. She directs the Substance Dependence Research Group in the Department of Clinical Phenomenology.
Dr. Hasin has received the Senior Scientist and Mentoring award from NIAAA. She is currently a member of the DSM-V Substance Use Disorders Workgroup and the Extramural Advisory Council to the National Institute on Alcohol Abuse and Alcoholism.
She is also Associate Editor of the journal Drug and Alcohol Dependence. Dr. Hasin has consulted to or led many other national and international activities, including World Health Organization studies, and the Measurement Group for the NIDA Clinical Trials Network. Dr. Hasin has over 200 publications, including papers on the U.S. national epidemiology of alcohol and depressive disorders, on alcohol metabolizing genes, and on the course of substance and psychiatric disorders in clinical and community populations.
Dr. Hasin's diagnostic research interview, the PRISM, is in use in numerous studies of the relationship of substance and psychiatric disorders in the U.S. and internationally.
Research
Research interests include the epidemiology, genetics and treatment of alcohol and drug disorders, and related psychiatric comorbidity. Current studies in Dr. Hasin's group include:
(1) Personality psychopathology and alcohol/drug use disorders in the United States;
(2) Gene-environment interaction in alcohol and other phenotypes in Israel;
(3) Phenotype development for genetics studies of substance abuse disorders;
(4) Randomized clinical trial of technologically enhanced brief intervention to reduce risky drinking in HIV primary care;
(5) Randomized clinical trial of modified behavioral intervention for cocaine dependence to address cognitive deficits;
(6) Age-period-cohort effects on risk for adolescent substance use; (7) Computerized PRISM as clinician re-evaluation of survey diagnostic interview.
Grants
IMPACT OF MEDICAL AND RECREATIONAL MARIJUANA LAWS ON CANNABIS, OPIOIDS AND PSYCHIATRIC MEDICATIONS: NATIONAL STUDY OF VA PATIENTS, 2000 - 2024 (Federal Gov)

Jul 1 2019 - Apr 30 2024
AS ADOLESCENT SUBSTANCE USE DECLINES, ADOLESCENT WELL BEING DECREASES: IDENTIFYING HIGH-RISK SUBSTANCE USING GROUPS AND THE ROLE OF SOCIAL MEDIA, PARENTAL SUPERVISION, AND UNSUPERVISED TIME (Federal Gov)

Jun 15 2019 - Mar 31 2024
EXAMINING THE SYNERGISTIC EFFECTS OF CANNABIS AND PRESCRIPTION OPIOID POLICIES ON CHRONIC PAIN, OPIOID PRESCRIBING, AND OPIOID POISONING (Federal Gov)

Jan 1 2019 - Nov 30 2023
SUBSTANCE ABUSE EPIDEMIOLOGY TRAINING PROGRAM (SAETP) AT COLUMBIA UNIVERSITY (Federal Gov)

Jul 1 2012 - Jun 30 2022
STATE MEDICAL MARIJUANA LAWS AND NSDUH MARIJUANA USE AND CONSEQUENCES SINCE 2004 (Federal Gov)

Sep 15 2014 - Aug 31 2020
HEALTHCALL: ENHANCING BRIEF INTERVENTION FOR HIV PRIMARY CARE ALCOHOL DEPENDENCE (Federal Gov)

Sep 25 2014 - Jul 31 2019
DSM-IV AND DSM-5 ALCOHOL/SUBSTANCE DISORDERS: RELIABILITY, VALIDITY IN NESARC-III (Federal Gov)

Jul 1 2014 - Jun 30 2019
MEDICAL MARIJUANA LAWS AND MTF TEEN MARIJUANA USE AND ATTITUDES SINCE 1991 (Federal Gov)

Aug 1 2012 - Jul 31 2018
ROLE OF DEPRESSION AND ANXIETY IN THE TOBACCO EPIDEMIC (Federal Gov)

Jul 3 2017 - Jun 30 2018
CONFLICT, SUBSTANCE USE AND HIV AND RELATED DISEASES (FELLOW: BRADLEY KERRIDGE) (Federal Gov)

Aug 1 2013 - Jul 31 2016
IMPACT OF THE GROWING MENTAL HEALTH DISPARITY IN SMOKING ON THE ENDURING TOBACCO EPIDEMIC (Federal Gov)

Sep 15 2014 - Jun 30 2016
ADVERSE CHILDHOOD EXPERIENCES, PERSONALITY PSYCHOPATHOLOGY AND ALCOHOL DISORDERS (Federal Gov)

Apr 15 2009 - Mar 31 2015
STATE MEDICAL MARIJUANA LAWS AND MTF TEEN MARIJUANA USE AND ATTITUDES SINCE 1991 (Federal Gov)

Dec 1 2013 - Jul 31 2014
NESARC PRISM (Federal Gov)

Jul 1 2011 - Jul 31 2014
EPIDEMIOLOGIC STUDIES OF ALCOHOL USE DISORDERS (ONGOING) (Federal Gov)

Jul 1 2003 - Aug 31 2013
AGE-PERIOD COHORT EFFECTS ON SUBSTANCE USE IN ADOLESCENCE, 1 976-2006 (Federal Gov)

Jul 1 2009 - May 30 2010
Selected Publications
Hasin DS, Goodwin RD, Stinson FS, Grant BF: Epidemiology of major depressive disorder: results from the National Epidemiologic Survey on Alcoholism and Related Conditions. Archives of General Psychiatry 2005;62: 1097-1106
Hasin D, Stinson F, Ogburn E, Grant BF: Prevalence, correlates, disability, and comorbidity of DSM-IV alcohol abuse and dependence in the United States: results from the National Epidemiologic Survey on Alcohol and Related Conditions. Archives of General Psychiatry 2007;64: 830-842
Spivak B, Frisch A, Maman Z, Aharonovich E, Alderson D, Carr LG, Weizman A, Hasin D: Effect of ADH1B genotype on alcohol consumption in young Israeli Jews. Alcoholism Clinical and Experimental Research 2007;31: 1297-1301
Keyes KM, Grant BF, Hasin DS: Evidence for a closing gender gap in alcohol use, abuse, and dependence in the United States population. Drug and Alcohol Depend 2008;93: 21-29
Aharonovich E, Brooks AC, Nunes EV, Hasin DS: Cognitive deficits in marijuana users: Effects on motivational enhancement therapy plus cognitive behavioral therapy treatment outcome. Drug and Alcohol Dependence 2008;95: 279-283