Claudia Lugo-Candelas, MS, PhD
Assistant Professor of Clinical Medical Psychology (in Psychiatry)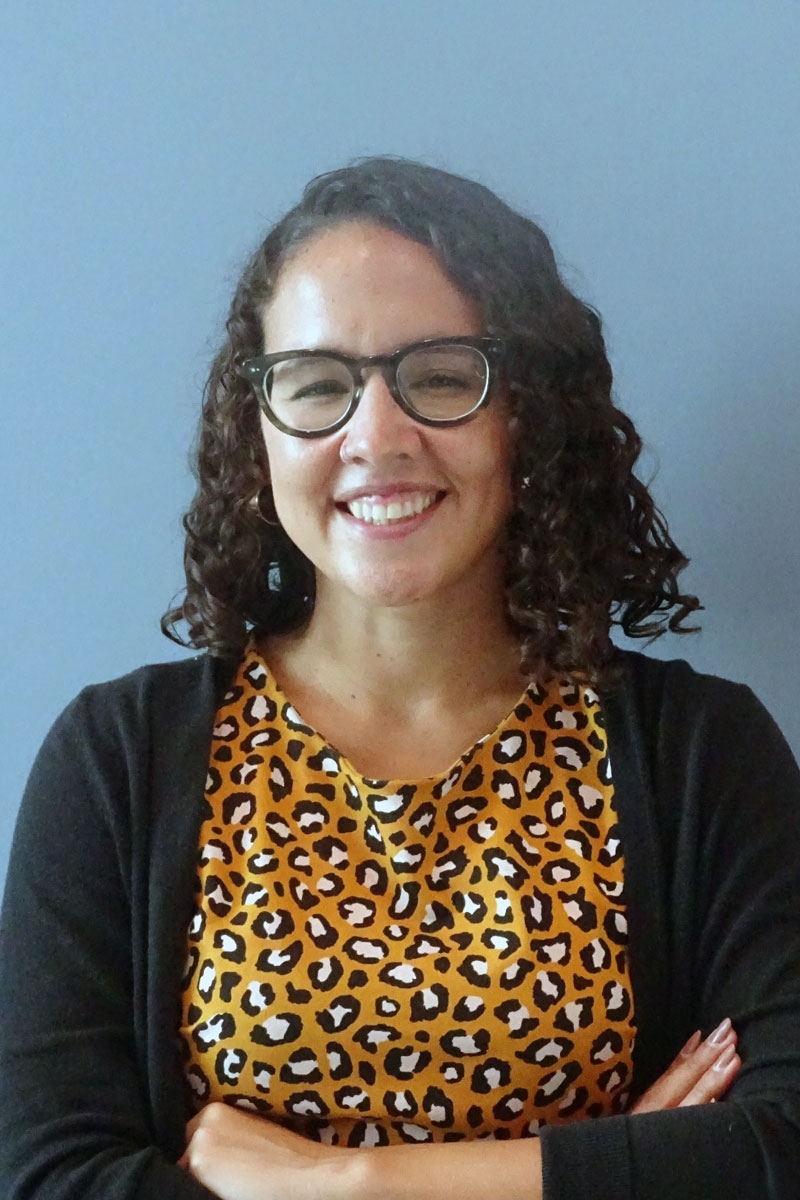 Overview
Claudia Lugo-Candelas, Ph.D., is a licensed clinical psychologist specializing in the perinatal programming of risk and resilience for neurodevelopmental disorders. She obtained a B.A. from the University of Puerto Rico, Rio Piedras, a Ph.D. in clinical psychology from the University of Massachusetts, Amherst, and completed her clinical internship at the NYC Health + Hospitals/Lincoln.
Dr. Lugo-Candelas completed a postdoctoral research fellowship in the Child and Adolescent Psychiatry Division in 2018. That same year she joined the faculty and in 2020 was named the Bender-Fishbein Scholar in Child and Adolescent Psychiatry. Dr. Lugo-Candelas' overarching research interest is to better understand the early development of inhibitory control difficulties, particularly within developmental disorders such as ADHD. She is particularly committed to understanding the exposures and experiences that are most relevant to communities that are minoritized, underserved, and underrepresented. Her work is funded by the NIH, NARSAD, and various Columbia University pilot awards. At the heart of her mission is the strongly held belief that diversity and equity are indispensable to the development of sound science and public health. Mentorship and training are core missions of her lab, with the aim of increasing access to higher education and increasing the representation of minoritized communities within the STEM fields, particularly psychiatry and neuroscience.
Academic Appointments
Assistant Professor of Clinical Medical Psychology (in Psychiatry)
Credentials & Experience
Education & Training
PhD, Clinical Psychology, University of Massachusetts Amherst
MS, Clinical Psychology, University of Massachusetts Amherst
BA, Psychology, University of Puerto Rico, Río Piedras
Fellowship: 2019 Columbia University/NYSPI
Research
Dr. Lugo-Candelas' lab aims to elucidate how perinatal exposure and experiences impact the development of inhibitory control difficulties and related neurodevelopmental disorders. The lab's overarching mission is two-fold. First, the lab uses MRI methodologies -including infant and toddler neuroimaging- to examine how exposures and experiences during the perinatal period place offspring at risk for inhibitory control disorders. However, we aim to go beyond identifying early risk to elucidate the protective factors in early childhood that prevent children from entering less positive developmental pathways. We are particularly interested in learning from families and communities what factors (e.g., family cohesion, social supports) foster resilience and can be harnessed to promote positive outcomes. Current studies examine a number of perinatal exposures, including prenatal maternal obesity, inflammation, air pollution exposure, stress, and adversity.
Research Interests
Developmental Neuroimaging
Intergenerational Transmission
Perinatal Risk and Resilience