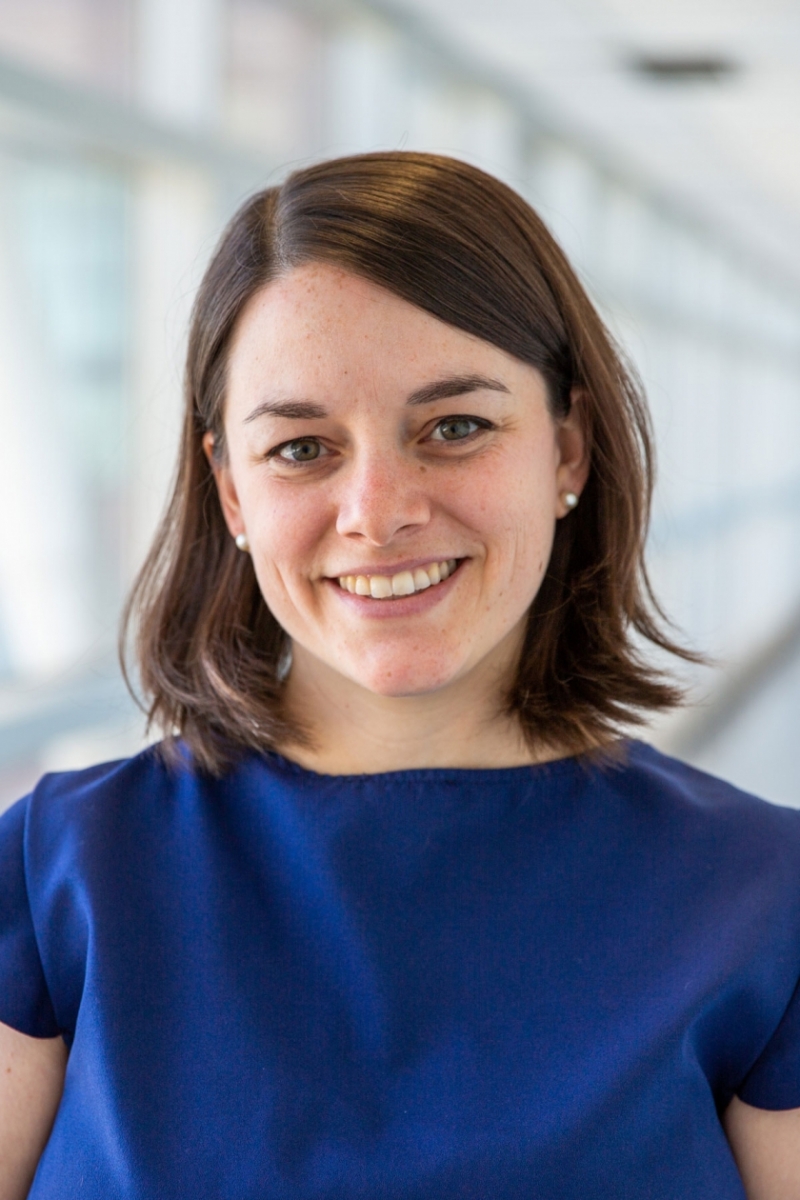 Overview
Areas of Expertise / Conditions Treated
Depression, Anxiety, Generalized Anxiety Disorder, Panic Disorder, Social Anxiety Disorder, Relationship Problems, Stress Management, Mental Health, Adjustment Disorder, Work-Related Stress, Psychotherapy, Psychology, Bipolar Disorder, Cognitive-Behavior Therapy (CBT), Mood Disorders, Autism, Bereavement, Gender Dysphoria , Obsessive Compulsive Disorder (OCD), Postpartum Depression, Premenstrual Dysphoric Disorder, Specific Phobia, LGBT Mental Health, Mindfulness, Women's Mental Health, Selective Mutism, Separation Anxiety, Parent Counseling
Academic Appointments
Postdoctoral Clinical Fellow in the Department of Psychiatry
Alyssa Ames-Sikora, PhD, is a clinical postdoctoral fellow at the Columbia University Clinic for Anxiety and Related Disorders (CUCARD) - Westchester. She received her BA in psychology from Rutgers University, received her MA and PhD degrees in clinical psychology from Georgia State University, and completed her predoctoral internship at Children's National Medical Center. Dr. Ames-Sikora specializes in the assessment and treatment of internalizing disorders that affect youth and their families, as well as providing evidence-based assessment and interventions for other concerns, including autism spectrum disorder, adherence to medical regimens, coping with chronic illness, adjustment to new diagnoses, and behavioral challenges. Her research interests have centered on the effects of parental psychopathology, parent-child communication, emotion flexibility, emotion socialization, and the quality of interpersonal relationships. Dr. Ames-Sikora's dissertation investigated the effect of maternal depression on the flexibility of her emotionally expressive behaviors during interactions with her school-aged child.
Location(s)
ColumbiaDoctors Tarrytown
Credentials & Experience
Education & Training
BA, Rutgers - State University of New Jersey
PhD, Georgia State Unviersity
Internship: Children's National Medical Center
Research
Selected Publications
Peer-Reviewed Research Publications:
Olmstead, T., Graff, F., Ames-Sikora, A.M., McCrady, B., Gaba, A., Epstein, E.E. (2019). Cost-effectiveness of individual versus group female-specific cognitive behavioral therapy for alcohol use disorder. Journal of Substance Abuse Treatment, 100 (1-7).
Ames-Sikora, A.M., Donohue, M.R., & Tully, E.C. (2018) High and low co-rumination is associated with depression in emerging adults. The Journal of Psychology: Interdisciplinary and Applied, 151(6), 597-612. doi: 10.1080/00223980.2017.1372345
Tully, E. C., Ames, A. M., Garcia, S. E., & Donohue, R. D. (2016). Quadratic associations between empathy and depression and the moderating influence of dysregulation. The Journal of Psychology: Interdisciplinary and Applied, 150(1), 15-35. doi: 10.1080/00223980.2014.992382
Masuda, A.,Tully, E. C., Drake, C.E., Tarantino,N., Ames, A. M. & Larson, D. G. (2015). Examining self-concealment within the framework of psychological inflexibility and mindfulness: A preliminary cross-sectional investigation. Current Psychology, doi:10.1007/s12144-015-9399-6
Cohen, J. R., Sheshko, D. M., Ames, A.M., Young, J. F., Cohen, A. P., Yao, S., Zhu, X. & Abela, R. Z. (2014). Self-Perceived Competence in Mainland China: A Multi-Wave Longitudinal Examination of Prospective Internalizing Symptoms in Chinese Adolescents. Journal of Research on Adolescence, 25(3), 564-579. doi: 10.1111/jora.12146