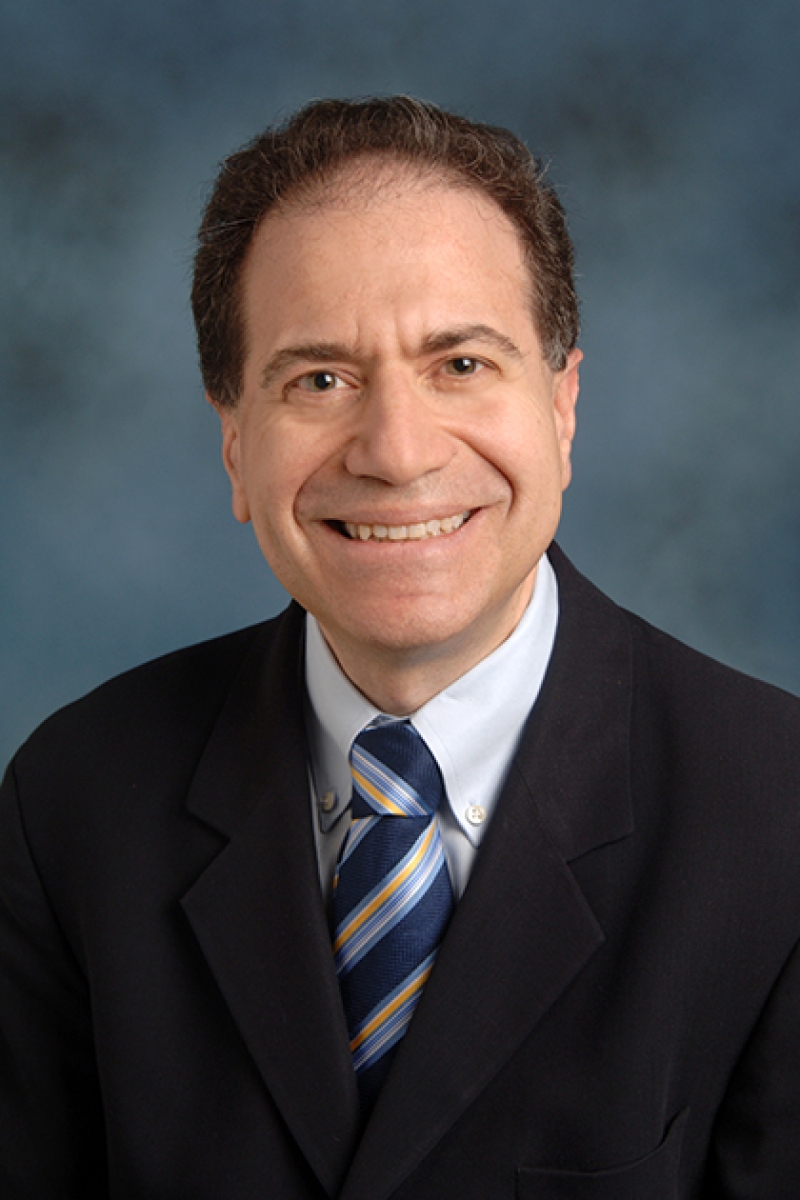 Overview
Academic Appointments
Professor of Psychiatry at CUMC
Professor of Epidemiology at CUMC
Administrative Titles
Director, Unit in Birth Cohort Studies , New York State Psychiatric Institute
Alan S. Brown, M.D., M.P.H. is Professor of Psychiatry and Epidemiology at Columbia University Medical Center, the New York State Psychiatric Institute and the Joseph L. Mailman School of Public Health. He is Director of the Program in Birth Cohort Studies at Columbia University Medical Center. Dr. Brown earned his undergraduate degree at Johns Hopkins University and received his medical degree from Jefferson Medical College. He completed his residency training in psychiatry at the University of Pittsburgh, followed by a postdoctoral fellowship in schizophrenia research at Columbia, and received his M.P.H. degree in epidemiology from Columbia's Mailman School of Public Health.
Dr. Brown's main area of research is on the identification of early antecedents for schizophrenia, bipolar disorder, and autism. Among his major findings, he was the first to demonstrate that serologically documented prenatal exposure to influenza, rubella, toxoplasmosis, and inflammatory biomarkers are potential risk factors for schizophrenia.
He leads 2 NIH-funded research grants aimed at identifying risk factors for schizophrenia and autism in a large national Finnish birth cohort, in collaboration with Turku University and THL in Finland. He also leads a large birth cohort study on the antecedents of bipolar disorder in northern California. Additionally, Dr. Brown leads a Conte Center Project on prenatal SSRIs and neuropsychiatric outcomes in Finland. He is on the core faculty of several research fellowships and has mentored over 30 trainees.
He is the recipient of several awards in clinical psychiatric research, including the A.E. Bennett Research Award. He has received numerous research grants as PI from the NIMH, NIEHS, NARSAD, and other funding agencies. He is a fellow of the American College of Neuropsychopharmacology and the WPA Section on Epidemiology. 
Dr. Brown is an author or co-author of over 140 peer-reviewed publications, reviews, and book chapters.
Hospital Affiliations
NewYork-Presbyterian/Columbia
Research
I am interested in improving our understanding of the relationship between early developmental insults and risk of schizophrenia, bipolar disorder, and autism, as well as the effects of these insults on brain structure and function.
There are several ongoing research projects in my Program. First, we are investigating the relationship between prenatal, perinatal, and childhood environmental exposures and risk of schizophrenia, bipolar disorder, and autism. Second, we are examining the relationship between these risk factors and brain structure, using MRI, and brain function, using comprehensive neuropsychological tests.
To achieve these objectives, we have obtained access to several unique national and international birth cohorts with prospectively acquired data and excellent follow-up. Our work thus far has provided the first serologic evidence for prenatal infectious and nutritional influences in schizophrenia, and has identified several additional novel risk factors for schizophrenia. In addition, I am leading studies of prenatal SSRI exposure in relation to neuropsychiatric outcomes including depression, anxiety, and perinatal complications. Moreover, I am pursuing translational research on maternal immune activation and GABAergic circuitry in mice models. I am leading many studies in progress in these areas and there is considerable potential for the development of future research projects on environmental and genetic etiologies of schizophrenia, bipolar disorder, and autism.
Research Interests
Relationship between early developmental insults/risk of schizophrenia, bipolar disorder, and autism
The effects of these insults on brain structure and function.
Schizophrenia and other psychotic disorders
Grants
MATERNAL EXPOSURE TO ANTIDEPRESSANTS AND PSYCHIATRIC OUTCOMES AMONG OFFSPRING IN A NATIONAL BIRTH COHORT (Federal Gov)

Dec 17 2018 - Oct 31 2023
PRENATAL FACTORS IN AUTISM AND OTHER PSYCHIATRIC OUTCOMES IN A NATIONAL BIRTH COHORT (Federal Gov)

Sep 1 2017 - Aug 31 2022
DEVELOPMENTAL PATHWAYS AND AUTISM SPECTRUM DISORDERS (Federal Gov)

Sep 1 2017 - Aug 31 2020
PRENATAL FACTORS AND RISK OF AUTISM IN A FINNISH NATIONAL BIRTH COHORT (Federal Gov)

Jan 20 2014 - Oct 31 2018
PRENATAL DETERMINANTS OF BIPOLAR DISORDER IN A LARGE BIRTH COHORT (Private)

Mar 15 2016 - Mar 14 2017
SERATONERGIC MODULATION OF BRAIN DEVELOPMENT: GENETIC AND PHARMACOLOGIC INFLUENCES ON STRUCTURE, FUNCTION, AND BEHAVIOR (Federal Gov)

Sep 1 2010 - Apr 30 2016
TOCILIZUMAB, AN ANTI IL-6 RECEPTOR ANTIBODY, AS ADD-ON TREATMENT FOR RESIDUAL POSITIVE, NEGATIVE, AN (Private)

Feb 15 2013 - Feb 14 2016
PRENATAL FACTORS AND RISK OF SCHIZOPHRENIA IN A FINNISH NATIONAL BIRTH COHORT (Federal Gov)

Jul 1 2013 - Apr 30 2014
EARLY DEVELOPMENTAL RISK FACTORS FOR BIPOLAR DISORDER IN A FINNISH NATIONAL BIRTH COHORT (Private)

Sep 15 2008 - Sep 14 2013
EPIDEMIOLOGY OF PRENATAL FACTORS AND ADULT PSYCHOPATHOLOGY (Federal Gov)

Apr 1 2002 - Jun 30 2013
Selected Publications
Brown AS, Begg MD, Gravenstein S, Schaefer CA, Wyatt RJ, Bresnahan MA, Babulas V, Susser ES: Serologic evidence for prenatal influenza in the etiology of schizophrenia. Archives of General Psychiatry 2004;61: 774-780
Perrin MA, Chen H, Sandberg DE, Malaspina D, Brown AS: Growth trajectory during early life and risk of schizophrenia. British Journal of Psychiatry 2007;191: 512-520
Brown AS, Vinogradov S, Kremen WS, Poole JH, Deicken RF, Penner JD, McKeague IW, Kochetkova A, Kern D, Schaefer CA: Prenatal exposure to maternal infection and executive dysfunction in adult schizophrenia. American Journal of Psychiatry 2009;166: 683-690
Harper K, Hibbeln JR, Deckelbaum R, Bresnahan M, Quesenberry CA, Schaefer CA, Brown AS: Maternal serum docosahexaenoic acid and schizophrenia spectrum disorders in adult offspring. Schizophrenia Research 2011;128: 30-36
Brown AS, Cohen P, Harkavy-Friedman J, Babulas V, Malaspina D, Gorman JM, Susser ES: A.E. Bennett Research Award. Prenatal rubella, premorbid abnormalities, and adult schizophrenia. Biol Psychiatry 2001;49: 473-486