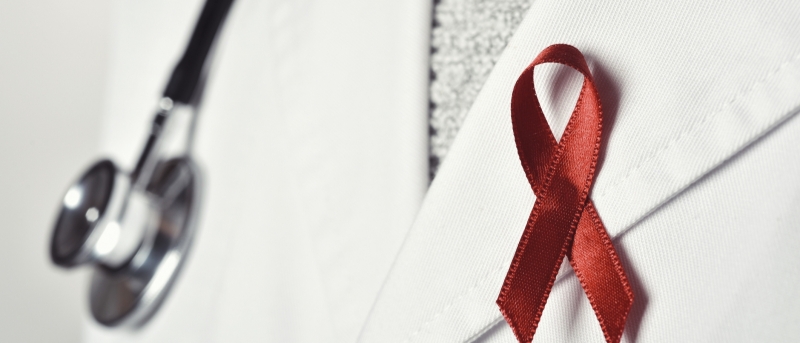 World AIDS Day and the Transgender Community
By Thomas A. Vance, PhD
Each year on December 1st the world celebrates World AIDS Day. The day is an opportunity for people around the globe to unite, spread awareness, and to share information in the fight against HIV. This first-ever global health day was founded in 1988 to show support for people living with HIV, and to commemorate those who have died from an AIDS-related illness. The transgender community is a population that is disproportionately affected by HIV/AIDS—in fact, the rate of HIV/AIDS is double the rate of cisgender (people whose gender identity matches the sex that they were assigned at birth) sexual minorities, including lesbian, gay, and bisexual people.
An estimated 25 million transgender people are living around the world. The term transgender refers to people whose gender identity and expression are different from the social expectation based on their sex assigned at birth. Studies have estimated an HIV prevalence as high as 28% among transgender women living in urban areas of the United States, and transgender men constitute 15% of newly diagnosed HIV cases among transgender people nationally. Both transgender women and transgender men lack access to evidence-based HIV interventions tailored to their specific needs.
Transgender people worldwide often face a wide variety of challenges and barriers that have been associated with increased HIV risk or inadequate access to care compared to cisgender people. Problems include stigma, discrimination, gender-based violence and abuse, social exclusion and economic marginalization; all experiences that are unfortunately common for people who are transgender. As with other communities, these factors may help to explain the elevated rates of alcohol and drug use, sex work, incarceration, homelessness, depression, suicide, and unemployment facing the transgender community, all of which are well-established risk factors for HIV infection. Healthcare needs of highly vulnerable populations living with HIV, such as the transgender community, must be considered in designing strategies for improving engagement and retention in care.
Social exclusion, economic marginalization, and a lack of employment opportunities contribute to participation in sex work. Few evidence-based HIV prevention interventions for sex workers exist, and many health policy approaches to reduce HIV risk for sex workers are challenged by legal frameworks that criminalize sex work. There are several barriers to engagement and retention in care, both in general and specific to the situation of transgender people living with HIV. At a healthcare perspective, barriers include the lack of accessibility and security of care, providers' misunderstanding of the transgender community, and a lack of cultural responsiveness and clinic staff. At the family level, barriers include experiences of rejections and often related to housing instability. At the individual level, barriers often included perceived conflicts between HIV care and transgender care (e.g., hormone therapy), perceived side effects of HIV medication, mental health, and low health literacy. Of concern, reported use of condoms is generally low among transgender sex workers who sometimes get paid more for unprotected sex compared to cisgender sex workers. Thus, transgender sex workers often feel under pressure to avoid condom use, increasing their vulnerability to HIV.
There are exacerbated health disparities in HIV infection and care between transgender and cisgender people. For transgender people of color, negative psychosocial consequences are experienced by the cumulative effects of racism and transgender stigma. In fact, research suggests that Black transgender people fare worse than all other racial/ethnic groups in many domains of life, including employment, housing, education, and access to health care. Transgender people of color are thus often socially marginalized and prone to experiences of stigmatization and discrimination and thus face additional barriers to HIV related care.  Black transgender women are more vulnerable to be living with HIV at higher rates than White and Hispanic/Latina transgender women. The fear of being discriminated against by health care professionals or being denied treatment because of their racial/ethnic identity, gender identity or expression keeps many transgender people of color from seeking access to medical care. These barriers make it more likely for transgender people of color to avoid getting tested and less likely to remain in HIV-related medical care. Fortunately, there are many new ways of expanding access to HIV testing. Self-testing and community-based testing are possible solutions to removing barriers to care and increasing people's awareness of their HIV status, which prevents new infections in the community. Furthermore, suggested measures to reduce these barriers and facilitate HIV care and prevention included improving providers' competence in transgender health, ensuring access to and security in healthcare, as well as patient empowerment in care.
To continue the momentum of HIV reduction for all communities, HIV testing programs, engagement and retention in care, plus prevention measures such as PrEP, must be supported, tailored, as well as expanded, for the transgender community. These efforts must include political will and financial investment, as well as new and innovative approaches to HIV testing. Worlds AIDS Day is vital in the effort to educate the public and government that HIV continues to have a devastating impact on people's lives, especially in the transgender community. It is essential to focus on communities that are profoundly impacted by HIV, such as transgender people of color, that have historically been marginalized, in the efforts to reduce HIV infection and experience barriers to accessing health care. Future direction and resources should assess barriers and facilitators to care from the patient's perspective and develop, implement, and evaluate tailored interventions to promote engagement and retention.
Thomas A. Vance, PhD a Postdoctoral Clinical & Research Fellow at the Gender Identity Program at Columbia University Irving Medical Center.
Topics