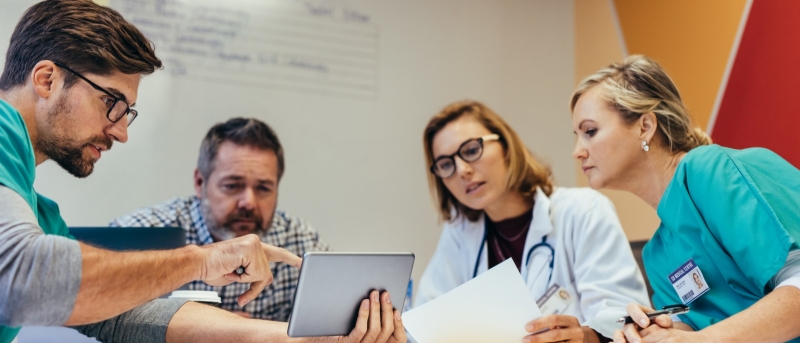 What's in a Name? Moving to Neuroscience-Based Nomenclature in Pediatric Psychopharmacology
Significance:
Traditional names for psychotropic medication classes lead to unnecessary confusion. Physicians have grown comfortable with the peculiar names of psychotropic medications—forgetting that they are often unclear and misleading to patients and families. Growing changes to the naming system may help to alleviate that.
Background:
Current psychotropic medication naming adversely affect patient care. Names conflate diagnoses and mechanism of the treatment. They contribute to the stigma of mental illness by aligning the medications (and patients) with specific disorders. For example, a boy with severe OCD might take a SSRI medication to improve his symptoms. Confusingly, SSRIs are classified as antidepressants even though they are effective in disorders other than depression.
"In child psychiatry, blending medication names with diagnoses is particularly problematic. Young children can be concrete in their understanding of medicines and may not be able to separate the name of the treatment from their diagnosis," said Ryan S Sultan, MD, an adult and child psychiatrist at New York-Presbyterian Hospital and Columbia University Vagelos College of Physicians and Surgeons. "The boy prescribed a SSRI medication for OCD may incorrectly believe he is 'depressed' since that medicine is categorized as an antidepressant."
Our limited classification system fails to differentiate even within a class. Under the current nomenclature, the medications bupropion, mirtazapine, duloxetine, and fluoxetine are all antidepressants; however, they vary wildly in their mechanisms of actions, side effects, and indications. When our naming fails to distinguish differences between medicines, it is hard for patients to understand or have faith that one antidepressant should work after another has failed.
What's new:
Concerned by the limitations of our current nomenclature in the context of our growing neuroscience knowledge, a group of international organizations created a Nomenclature Taskforce to develop an approach that is rooted in scientifically-grounded neuroscience.
The taskforce designed a system, for the field of mental health, using current scientific data to re-classify psychiatric medications by pharmacology-driven nomenclature. This new system creates a more nuanced understanding for psychotropic medications which provides better differentiation for both physicians and patients when considering, initiating, and continuing treatments.
The resulting system, Neuroscience-based Nomenclature (NbN), includes more than 130 psychotropic medications and several layers of information beyond basic pharmacology, such as clinical, regulatory, and neurobiological data designed to help physicians and other prescribers make informed prescribing decisions. As part of the classification system, the NbN expands and replaces current terminology into 11 pharmacological domains. Ten modes of action are also identified, ranging from effects at receptors and transporters to impacts on ion channels and enzymes. These pharmacological domains and modes of action are cornerstones for a nuanced description of psychotropic medications.
As part of NbN's goal to be current and accessible, a free app (NbN) is available for prescribers on --- including full descriptions of psychotropic medications, their former terminology, pharmacology targets, modes of action, approved indications, efficacy (off-label use), side effects, practical notes and neurobiology.
What the findings mean:
The growing adoption of neuroscience-based nomenclature represents an opportunity for growth and improvement in the descriptions of the primary biological treatment when using psychopharmacology. "This system offers a less stigmatizing, more scientifically grounded, easily updatable, and nuanced conceptualization of treatments. We can use these new terms to empower youth and families to better understand what their treatments do, without a distracting legacy of misnomers," said Dr. Sultan.
Article details:
Ryan S Sultan, MD is a teaching and research physician at New York-Presbyterian Hospital and Columbia University Vagelos College of Physicians and Surgeons.
The article, "What's in a Name? Moving to Neuroscience-based Nomenclature in Pediatric Psychopharmacology," was published online in the Journal of the American Academy of Child and Adolescent Psychiatry.
Other authors:
Christoph U. Correll, MD is affiliated with the department of Psychiatry, The Zucker Hillside Hospital, Northwell Health, Glen Oaks, NY, Hofstra Northwell School of Medicine, Hempstead NY and The Feinstein Institute for Medical Research, Manhasset, NY, USA and the Charité Universitätsmedizin, Department of Child and Adolescent Psychiatry, Berlin, Germany.
Joseph Zohar, MD is affiliated with the department of Psychiatry, Chaim Sheba Medical Center, Tel Hashomer, Israel.
Gil Zalsman, MD is an Adjunct Associate Research Scientist at Columbia University Irving Medical Center. He is also affiliated with the Geha Mental Health Center and Sackler Faculty of Medicine, Tel Aviv University, Tel Aviv, Israel.
Jeremy Veenstra-VanderWeele, MD, is the Ruane Professor for The Implementation of Science for Child and Adolescent Mental Health at Columbia University Irving Medical Center; Director of the Division of Child & Adolescent Psychiatry at NewYork-Presbyterian/Morgan Stanley Children's Hospital, New York State Psychiatric Institute (NYSPI), and Columbia University; and Co-Director of both the NIMH T32 Postdoctoral Fellowship for Translational Research in Child Psychiatric Disorders and the Whitaker Scholar Program in Developmental Neuropsychiatry at NYSPI/Columbia University Irving Medical Center.
Support:
The work was supported by an AACAP Pilot Award and NIMH T32.
Topics