Researchers at Columbia Psychiatry Begin Study to Evaluate OLANI for Treatment of Opioid Use Disorders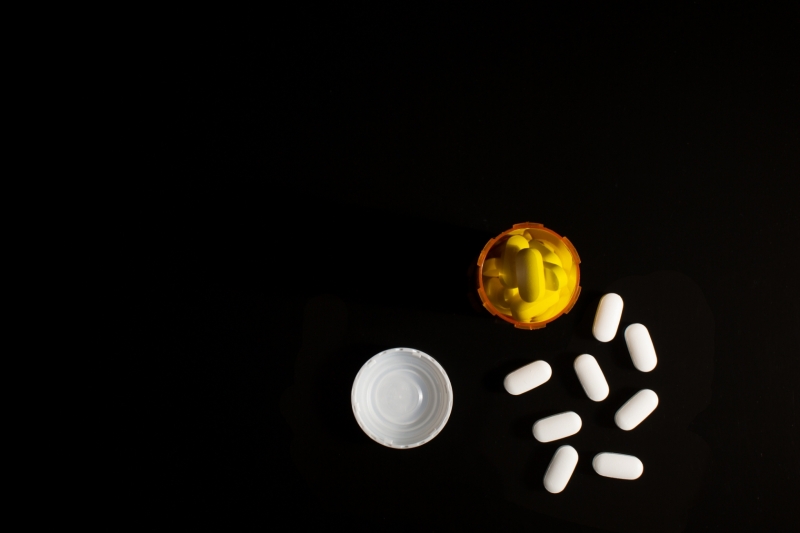 Go Medical recently announced the initiation of the first US clinical study to evaluate the O'Neil Long Acting Naltrexone Implant (OLANI) for the treatment of opioid use disorder (OUD).
Go Medical, in collaboration with Columbia University and the New York State Psychiatric Institute, initiated the evaluation of the safety and pharmacokinetics (PK) of the OLANI. The National Institute of Drug Abuse (NIDA) has awarded Columbia University approximately $6 million over the first two years to conduct the initial studies under award UG3DA047720. Depending on the satisfactory progress of the initial studies, a second UH3 phase of medication development may be awarded with additional $13.9 million of grant funding over the additional three years. 
We spoke with Adam Bisaga, MD, about this exciting new clinical study. 
What is the current rate of overdoses related to opioid use?
As most of professionals and the general public are aware, we have witnessed an unprecedented increase in the rates of overdoses and overdose deaths related to the use of opioids. This trend continues for close to 20 years now, with more than 400,000 dying of overdose involving opioids, almost 50,000 deaths just in 2017. Unfortunately, this trend is not abating, rather it is accelerating in the past five years due to the emergence of the new illicit opioids, fentanyl-like substances, which are much more potent than heroin and are rapidly replacing heroin in the street drug supply. This persistent problem of high rates of opioid overdose suggest that existing prevention and treatment strategies are insufficient and there is an urgent need for research that can generate evidence to guide professionals who work with individuals affected by this epidemic.
What kinds of medications can treat opioid use disorders (OUD)?
Individuals with an Opioid Use Disorder (OUD) are at highest risk of overdose related to opioids. A main strategy to reduce this risk is treatment that involves one of the three FDA-approved medications – methadone, buprenorphine, or naltrexone – in combination with ongoing support to help patients remain engaged in treatment and adhere to medication long-term. Treatment with an opioid receptor agonists, methadone or buprenorphine, remains the primary medical treatment for patients with OUD as those medications are broadly available, especially in larger cities, and treatment can be rapidly implemented on an outpatient basis.
However, methadone and buprenorphine are not always available, especially in rural communities, and some patients and professionals do not find them acceptable due to the fact that these are potent opioids, controlled substances with the potential for misuse and diversion. Moreover, opioid agonists are not universally effective, as up to 50% of patients treated with them continue use of illicit opioids or stop the medication during the first 6-months of treatment, which most often leads to relapse.
The third medication approved by the FDA, an extended-release naltrexone (XR-naltrexone) is an opioid receptor antagonist, a medication with a different mechanism of action which can address some of the limitations of agonists thereby attracting more patients into treatment. Naltrexone is not a controlled substance, however, initiating treatment with naltrexone can be challenging as it requires complete detoxification before the first dose can be administered, which most often necessitates a period of an inpatient treatment. XR-naltrexone is available as a monthly injection that provides protection against relapse through reduction of craving and blocking euphoric effects in case of an impulsive episode of heroin or opioid painkiller use. Another challenge to treatment with naltrexone is that up to 50% of patients stop taking the medication in the first 6-months of treatment, which for many is not a sufficiently long period to retain benefits long-term.  
Here at Columbia Psychiatry, we have a research program to address both of those challenges to treatment with XR-naltrexone; improving the success of treatment initiation and improving the retention on naltrexone over long-term. One of the strategies to improve retention is to develop a formulation of XR-naltrexone that provides beneficial effects for a longer period of time than the currently approved XR-injection which has to be re-administered monthly. We are beginning to study a new formulation of naltrexone called OLANI (O'Neil Long Acting Naltrexone Implant) that has been developed by the Australian company GoMedical. The prototypes of the implant have been used clinically in Australia for more than 10 years in clinical trials and under compassionate use programs. The latest version of the implant has been granted IND status by the FDA which allows it to progress with a development program towards the regulatory approval.
OLANI is a biodegradable implant, inserted under the skin on the abdomen via a surgical procedure, that gradually dissolves releasing naltrexone over 6 months after the insertion.
What is your relationship with Go Medical?
We have been approached by the GoMedical with the proposal of collaboration due to the fact that we have extensive experience in development of naltrexone-based approaches to treatment of OUD. We worked with the company in preparing the FDA application and participated in the meeting with the agency to chart the development path for the medication in the US. Once the IND was granted, we submitted the application to the National Institute on Drug Abuse (NIDA) requesting support for the evaluation of the safety and pharmacokinetics of the OLANI. NIDA has awarded NYSPI/CUMC funds necessary to complete three studies over the five years with the goal to advance the FDA approval of OLANI to prevent relapse after detoxification in patients with OUD.    
Can you give us some details about the clinical trial?
For the first clinical trial, we are recruiting healthy volunteers who would like to be a part of research to develop this new medication. We are hoping that individuals who were personally affected by the epidemic will be interested to be a part of the solution.
The clinical trial we are now conducting is designed to characterize the PK profile of the implant, to determine how much naltrexone is released from the implant into the blood stream, how consistent is the release over the initial 6-months, for how long after the implantation naltrexone can be detected, and what are the differences in release profile between individual participants. With the implant like that, it is very important that the medication is consistently released throughout the treatment period, avoiding too high blood levels (which can produce adverse-effects) as well as too low blood level (which will be sub-therapeutic). We are also interested in the safety and the acceptance of the implantation procedure and the implant.
We are planning to enroll 10 women and 10 men and follow each of them for up to 18 months after the procedure. A plastic surgeon at CUIMC and a co-investigator on the grant Dr. Christine Rohde will be performing the procedure and participants will be followed at NYSPI and at Clinilabs, a Clinical Research Organization which is monitoring the study.
The results of this initial study, together with the results of the parallel study we are conducting in laboratory animals (minipigs), will allow us to design a second clinical trial where we will compare the naltrexone release profile to the release profile of currently approved XR-naltrexone product Vivitrol.
Do you have any indication that this could be more effective than non-implant naltrexone?
In OUD, longer duration of treatment with the medication is associated with lower rates of relapse and greater overall clinical benefits. Six-months is generally accepted minimum duration of treatment of OUD, though longer treatment may be required to sustain long-term benefits. Development of long-acting preparations of naltrexone, including implants, goes back to 1970's but it has been technologically challenging process and the first XR-naltrexone preparation, a monthly injection Vivitrol, has been registered only in 2006.
The average duration of treatment with Vivitrol injection is approximately 2-3 months before the patient drops out of treatment and it is not clear how many patients relapse to opioid use after stopping the medication. By providing 6 months of blocking blood levels of naltrexone after a single administration, OLANI circumvents the need for adherence to monthly injections reducing the risk of relapse. Additional benefits of OLANI include a reduced requirement for close medical monitoring to administer monthly injections without delay and a prolonged protection for patients that may come late for their appointment, a potential advantage for rural and other communities with limited access to medical care. An additional time past the 6 month point of gradually decreasing blood levels of naltrexone may provide more protection against the risk of overdose which is relevant in patients who do not wish a re-implantation. If OLANI is also found to be safe and acceptable to patients, this would represent a significant advantage and a unique new medications option to treat OUD.
Insertion of OLANI requires a minor surgical procedure under a local anesthesia to be done by an experienced provider, unlike the injection XR-naltrexone which can be done by any medical provider. Our study will determine what is the optimal training for providers who will administer it. One of the advantages of OLANI is that it disintegrates and is absorbed by the body, so it does not need to be removed (unlike a buprenorphine implant), however multiple treatments may be needed to sustain long-term benefits in some patients.
We are hoping that the successful completion of the 5-year grant awarded by NIDA to NYSPI/CU investigators will generate necessary data to fulfil the regulatory requirements for a New Drug Application (NDA) by FDA. Once the NDA is granted, GoMedical is planning to market the OLANI in the USA which will help to combat the epidemic of deaths related to opioid overdoses.