Putting Pen to Paper on an Ink-Stained Life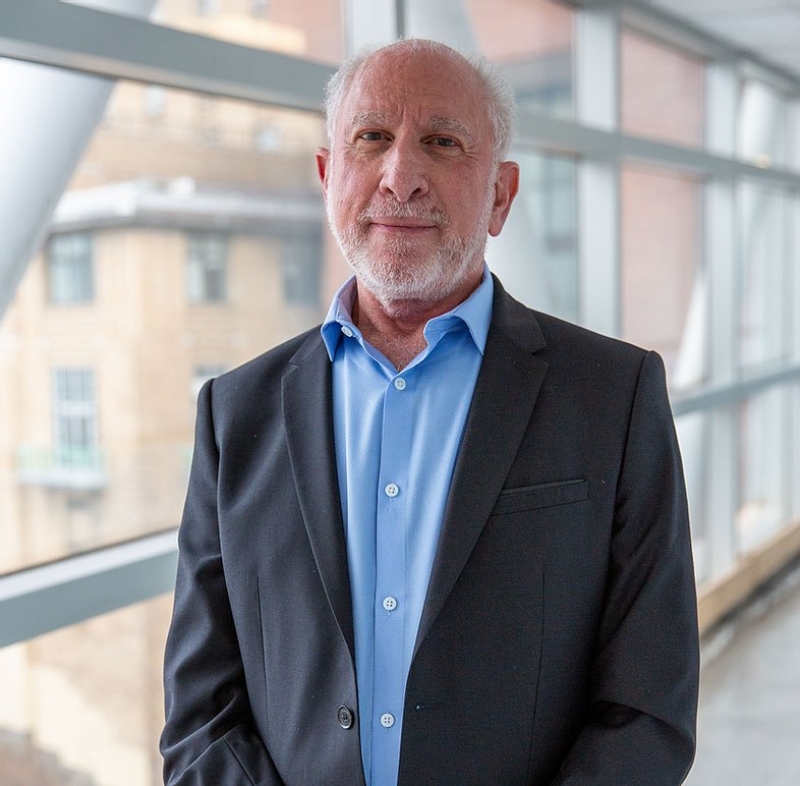 There are few mental health experts more accomplished than Dr. Lloyd Sederer. Born and raised in the Bronx, Dr. Sederer recently completed 12 years of service as the Chief Medical Officer (CMO) of the New York State Office of Mental Health, the nation's largest state mental health agency. He also has served as the Mental Health Commissioner for New York City, Medical Director and Executive Vice President of McLean Hospital (a Harvard teaching hospital), and Director of the Division of Clinical Services for the American Psychiatric Association. He now serves as Director of the Columbia Psychiatry Media Center. But before all that he was just a boy from the Bronx. 
In his 13th book, Ink Stained for Life, Dr. Sederer writes his most personal book, a memoir pairing 14 stories from his early life (8 to 17 years of age) with 14 essays. "The book is an inquiry into what makes for a life of meaning and merit?" said Dr. Sederer. "The stories and essays reveal how when opportunity is combined with hard work and some luck that you can build a life, over time, that contributes to others." The memoir tracks Dr. Sederer's coming of age as a young Jewish boy growing up in the Bronx of the 1950s, right when America itself was coming of age. 
The beginnings of the idea for this memoir came from a writing class he took in 2010 with legendary journalist and writer William Zinsser. "I wrote a piece for the class about my early life that was less than 700 words, Ink Stained for Life, a story about the work ethic I gained from my family and the spilches that has driven my life. The class seemed very engaged by it," said Dr. Sederer. "And Zinsser, who was not one to be gratuitously complimentary, said it was 'perfect.' I had never heard him say anything like that, so emboldened by his one word comment I submitted it to the New York Times. They published it right off! That was my first piece of memoir, which was for me an intriguing and different kind of writing." 
Eight years later, while listening to the CDs where Zinsser (now deceased) read from and commented on his writings, Dr. Sederer was inspired to go back to that story from eight years earlier and pick up where he left off. "That night I wrote another story about my childhood and over the next two weeks I wrote the rest of the 14 stories." Said Dr. Sederer. "I emailed my publisher about my story collection of 19,000 words. She said that I needed quite a few more words for Scribner to accept another book from me. So, I dusted myself off, took a step back, and decided to pair each story with an essay that would develop the story's theme and make it relevant to today. 14 stories. 14 essays. That's the book." 
In this book, Dr. Sederer wanted to show how our formative experiences are the building blocks for – and herald – the arc of our lives. The subjects he covers are families, family businesses, enterprise, intelligence, rich people, Jewish people, and many more. 
"The building of a life occurs incrementally"," he said. "That's what I tried to do in the book: to show how my life is no different in its unfolding than is that of so many others. How my family, happenstance, opportunity, hard work and a measure of good luck shaped my life. I was a nervous, skinny, shy kid in the Bronx. How did it happen that I made a really good career, one I'm proud of? It's improbable, when I look back at me as an 8 year-old kid. Yet it happened, as it has and will for so many others." 
Writing has long been an integral part of Dr. Sederer's career. In addition to publishing 13 books, he has written more than 500 articles for publications ranging from the NYT, WSJ, Washington Post, The Huff Post (where for 7 years he was Medical Editor for Mental Health), US News & World Report, Scientific American, Psychology Today, and many others. Writing and practicing a profession are inseparable," he said. "Writing is a craft, it takes practice. And as clinicians, we are privileged to try to assist patients and families in realizing a better life, true to who they are. We learn a lot about relationships, work, victory and defeat. As clinicians and as writers for the general public, we can do far more when we learn to speak and write as if sitting across the table having a cup of coffee with a friend, relative or neighbor. We contribute so much more, as writers and clinicians by using everyday English, being clear and humane, and brief too!" 
One of his contributions to The Columbia University Department of Psychiatry has been teaching a workshop on medical writing for the lay public, with his colleague, friend and Columbia Professor Dr. Deborah Cabaniss. Now in its 18th sequential semester. "We have built a very supportive and trustworthy environment, so that workshop participants are willing to reveal their work before a group. For many, it's a first time writing for a lay audience. They receive thoughtful feedback to enable them to be a better communicator, as a writer and in many other ways," he said. 
"As doctors and scientists, we're socialized to write and think in a particular way, namely way too much jargon, long and dense sentences, that fly over the head of everybody else. We urge workshop members to draw upon their expertise and experience to write something that will be important, useful, to the general public, because they have so much to say." 
With Ink-Stained For Life, Dr. Sederer "…has been able to look back at my life, to appreciate my family, colleagues and friends who have been instrumental to the good life I have had. I am truly grateful to all of them, and to those that lie ahead. 'Who could ask for anything more?' as the tune goes."