New Self-Report Screener Identifies People at Increased Risk of Developing Schizophrenia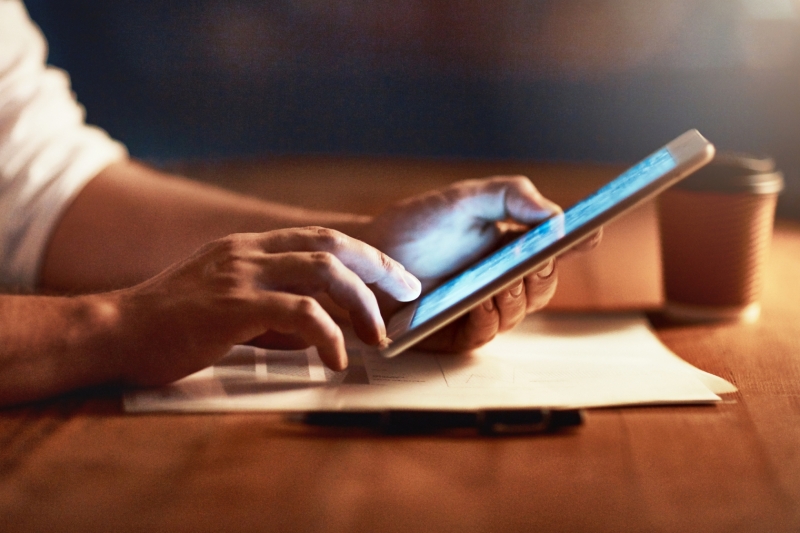 In the United States there is, on average, an 18-month delay from the start of schizophrenia to the time when a diagnosis is made and treatment is started. This delay greatly limits the potential for successful treatment. A newer approach is to identify people earlier, while they are still at increased risk of developing schizophrenia, in order to try to prevent them from progressing to the illness. Even for those who still go on to develop schizophrenia, beginning treatment sooner can limit the severity of the disease. If we could identify those who will develop schizophrenia 18 months or even years earlier, research suggests that the treatment of schizophrenia would meet with greater success.
Lead investigator Benjamin Brodey, MD, MPH, along with colleagues at Columbia Psychiatry and seven other research universities across the nation, has developed a practical and accurate self-report screener for detecting early psychosis and enabling early treatment. 
The authors used cognitive interviewing, machine learning, and other advanced mathematical techniques to develop and validate the brief self-report survey to identify individuals between the ages of 14 and 35 who are at increased risk of developing schizophrenia within the next 12 months. The self-report survey can be taken anywhere with internet access, without the help of a clinician.
The researchers administered the newly developed 8-minute self-report survey to people who were already being evaluated for early psychosis with an established 90-minute research interview. High-risk participants were followed at 8 early psychosis clinics. The researchers found that the 8-minute self-report survey identified both people who were already experiencing symptoms of psychosis and those who would go on to develop symptoms of psychosis within the next year about as well as the 90-minute research interview did. 
The Early Psychosis Screener for Internet (EPSI) is the first validated self-report survey to identify people who are likely to develop schizophrenia within the next 12 months.
 "The new screener has the potential to help clinicians identify people who will eventually become psychotic very early. This could substantially decrease the morbidity of schizophrenia and improve schizophrenia treatment across North America," says Ragy Girgis, MD, co-author of this paper and associate professor of psychiatry at Columbia University Vagelos College of Physicians and Surgeons.
A 2-minute version of the survey can be taken for free online at www.eps.telesage.org with immediate results. The more advanced online screener based on the results of this study will be available in the summer of 2019. A simplified paper version is available for free download at the same site.
The findings have been published in Schizophrenia Research. The study is titled, "The Early Psychosis Screener for Internet (EPSI)-SR: Predicting 12 month psychotic conversion using machine learning."
The other authors of this paper are Oleg V. Favorov, PhD (UNC Chapel Hill), Carrie E. Bearden, PhD (UCLA), Scott W. Woods, MD (Connecticut Mental Health Center), Jean Addington, PhD (UCalgary), Diana O. Perkins, MD, MPH (UNC Chapel Hill), Elaine F. Walker, PhD (Emory University), Barbara A. Cornblatt, PhD, MBA (Zucker Hillside Hospital), Gary Brucato, PhD (Columbia University Irving Medical Center), Susan E. Purcell, PhD (TeleSage, Inc.), Inger S. Brodey, PhD (UNC Chapel Hill), Kristin S. Cadenhead, MD (UCSD).
The study was supported by (NIMH) grant #MH094023.
Drs. Inger and Benjamin Brodey are co-owners of TeleSage, Inc. Dr. Ragy Girgis received research support from Genetech, Otsuka Pharmaceutical, Allergan, and BioAdvantex Pharma. Dr. Susan Purcell is the Senior Research Associate at TeleSage, Inc.
The authors report no additional financial or other conflicts of interest.
###
Columbia University Department of Psychiatry
Columbia Psychiatry is among the top ranked psychiatry departments in the nation and has contributed greatly to the understanding and treatment of brain disorders. Co-located at the New York State Psychiatric Institute on the NewYork-Presbyterian Hospital/Columbia University Irving Medical Center campus in Washington Heights, the department enjoys a rich and productive collaborative relationship with physicians in various disciplines at the Columbia University Vagelos College of Physicians and Surgeons. Columbia Psychiatry is home to distinguished clinicians and researchers noted for their clinical and research advances in the diagnosis and treatment of depression, suicide, schizophrenia, bipolar and anxiety disorders, eating disorders, substance use disorders, and childhood psychiatric disorders.
Columbia University Irving Medical Center provides international leadership in basic, preclinical, and clinical research; medical and health sciences education; and patient care. The medical center trains future leaders and includes the dedicated work of many physicians, scientists, public health professionals, dentists, and nurses at the Vagelos College of Physicians and Surgeons, the Mailman School of Public Health, the College of Dental Medicine, the School of Nursing, the biomedical departments of the Graduate School of Arts and Sciences, and allied research centers and institutions. Columbia University Irving Medical Center is home to the largest medical research enterprise in New York City and State and one of the largest faculty medical practices in the Northeast. For more information, visit cumc.columbia.edu or columbiadoctors.org.