PBS Docuseries Inspired by the Work of Columbia Psychiatry Chair Premieres June 22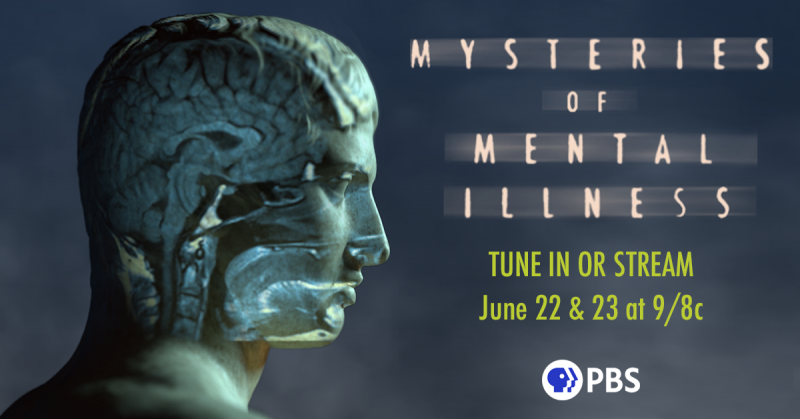 Mysteries of Mental Illness, a timely and compelling four-hour documentary series inspired by Columbia Psychiatry Chairman Dr. Jeffrey A. Lieberman's critically acclaimed book SHRINKS: The Untold Story of Psychiatry will premiere June 22-23 on PBS (9-11 pm EST) as part of a multi-platform initiative aimed at destigmatizing mental illness.  
Leading mental health practitioners, medical experts, and scholars, including Dr. Lieberman – who also serves as series advisor – are featured in the documentary, which explores mental illness in historical, scientific, and social contexts. The film weaves together acclaimed scientists as they describe the latest neurological research and evidence-based treatments with intimate portrayals of families and individuals coping with a wide range of mental health issues.  
A renowned psychiatrist whose work has helped to reshape the national conversation around mental health stigma, Dr. Lieberman appears as a featured expert throughout the broadcast. He also will take part in an upcoming virtual panel event, Who is Normal? A Conversation Inspired by the Mysteries of Mental Illness Series, streaming live on GBH's Facebook and YouTube channels at 7 pm EST Monday, June 28. The series is produced by GBH, a leading multi-platform creator for public media.  
Several notable Columbia experts are featured throughout the broadcast and video series. They include: 
Angela Coombs, assistant professor of psychiatry, Columbia University Irving Medical Center 
Sidney Hankerson, assistant professor of psychiatry and co-director of the Columbia University Wellness Center 
Ashwin Vasan, assistant professor at the Mailman School of Public Health and Vagelos College of Physicians & Surgeons 
George Makari, adjunct professor at the Columbia University Center for Psychoanalytic Training and Research 
Ronald Bayer, Professor at the Center for the History and Ethics of Public Health in the Department of Sociomedical Sciences at the Mailman School of Public Health
---
Mysteries of Mental Illness premieres on local PBS stations and streams on pbs.org and the PBS Video app in two parts on June 22 and June 23 at 9/8c. The series will remain available to watch on pbs.org.