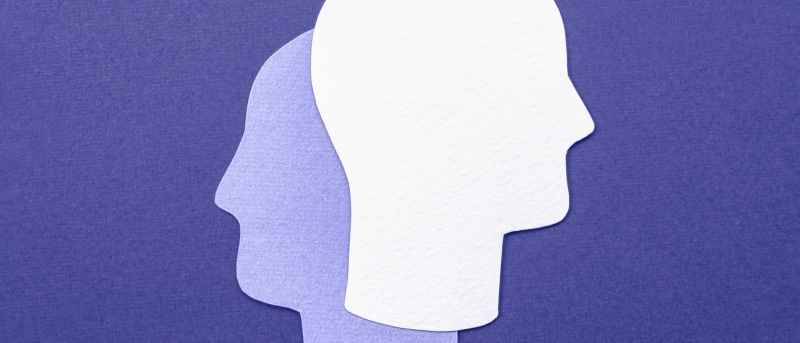 Substance Use Disorder and Mental Illness Often Go Hand in Hand. Both Must Be Addressed.
For individuals attempting to overcome a drug or alcohol disorder, recovery is not always linear. When a substance use concern coexists with a mental health condition, treatment may prove more complex.
Nearly half of people who have a serious psychiatric illness also have a co-occurring substance use disorder, according to the 2022 National Survey on Drug Use and Health. 
In 2021, 46.3 million people aged 12 and older (or 16.5% of the population) reported a substance use disorder in the past year, while nearly 19.4 million had both a substance use disorder and mental health condition, such as depression, acute anxiety, or bipolar disorder.
Elizabeth Evans, MD, medical director of Smithers Center at Columbia University Irving Medical Center, which provides evidence-based care to individuals seeking treatment for substance use disorders and those with co-occurring mental health conditions, explains that co-occurring disorders can be complex and bidirectional.
"Individuals with co-occurring concerns often need specialized treatment that can appreciate the complexity and nuance of an integrated approach to treatment," said Dr. Evans, a board-certified addiction psychiatrist.
"Substance use can worsen the course of another mental health condition and untreated mental health concerns can increase the vulnerability to high-risk substance use or developing a substance use disorder," she added. "When both conditions are treated simultaneously, the chances of successful recovery improve."
'Gold standard' of care
The Smithers Center offers a multidisciplinary treatment approach for adults experiencing co-occurring mental health and substance use disorders. The Co-occurring Recovery Program (CCRP) is a 12-week, group-based program, which runs three evenings per week and is intended for individuals seeking outpatient support for comorbid concerns.
CCRP employs an integrated care delivery model, which has been described by experts in the field as the "gold standard" for treating co-occurring conditions. 
"Our team includes addiction psychiatrists, social workers, psychologists, nurse practitioners and care managers who deliver individualized treatment plans to treat the physical and emotional aspects of a mental and co-occurring substance use disorder," said Aimee Chiligiris, PsyD, clinical director of the Smithers Center and a clinical psychologist specializing in the treatment of substance use and mental health concerns.
Dr. Chiligiris explained that integrated care often involves using specialized treatment modalities to enhance motivation, interpersonal connection, and coping skills. This may include group therapy, individual therapy, medications, and engaging family members.
Only 6% receive integrated care
Co-occurring disorders can manifest in a multitude of combinations, and Smithers Center staff have specialized training in recognizing and treating a range of substance use concerns that may involve the misuse of alcohol, cannabis, opioids, benzodiazepines, and stimulants. Co-occurring mental health conditions may include mood disorders, anxiety disorders, personality disorders, post-traumatic stress disorders, psychotic spectrum disorders, and ADHD, among others.
Despite the toll on individuals, families, and society, the vast majority do not receive treatment for co-occurring disorders. And while current treatment guidelines recommend people with co-occurring conditions receive treatment for both concerns; in 2021, of those receiving treatment, only 6% received integrated mental health and substance use care.
Advocacy groups and organizations are working to promote the integration of mental health and substance use treatment services, ensuring that individuals with co-occurring disorders receive the care and support they need. A challenge for patients and caregivers, however, is that the care environment continues to be divided into separate systems—one for mental health treatment and one for substance use disorders.
Studies consistently show that addressing substance use and mental health disorders simultaneously leads to a better quality of care and health outcomes for those living with co-occurring disorders by treating the whole person. 
"Our goal is to inspire hope and improve outcomes and overall wellbeing for individuals dealing with these complex conditions so that they can feel fulfilled, be productive, and thrive in healthy relationships," Dr. Evans said. "Recovery and wellbeing are possible."